11 Ways to Guarantee Your Spot in the Bottom 80% of Salespeople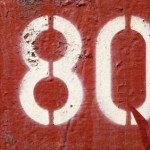 Everyone knows that the top 20% of salespeople generate 80% of the results. This is a surefire plan to not be bothered with the pressure of getting results or having to carry the bottom 80%. Here's how to maintain your place in the bottom 80%.
1. Don't Prospect
Prospecting is for people who aren't good enough salespeople. You don't need to prospect when you are better than everyone else; the pipeline takes care of itself. You'll make quota anyway! Make sure you remind people that you can sell ice to an Eskimo.
2. Don't Read
Anybody cool quit reading books after high school. Nothing has changed and all the good ideas are your ideas anyway. Nothing that needs to be known is longer than a blog post or an email.
Personal and professional development? Please! You wrote the book on personal development. If your company wanted you to have professional development they would pay for it.
3. Work Hard When They Pay You What Your Worth
They don't pay you enough for all that you are. They're really lucky to have you. If they wanted you in the top 20%, they'd pay you like the top 20%!
4. Spend Your Time on the Internet and Email
All the real action in sales is on the Internet. This is Web 2.0 and Sales 2.0, baby! Only fools aren't working their connections on Facebook. Look how many friends you have!
5. Don't Follow Your Sales Process
The sales process is for guys who don't know how to sell. You can close any deal that is worth closing. And if it doesn't happen in this quarter, it'll happen when it happens, man. You can't rush these things.
6. Know That You Are the Smartest Person in the Room
If you ran this place, you could get way better results. Everything they do here is stupid. And, by the way, most of these clients and prospects are stupid, too. Your ideas are too good for this place. If they were smart, they'd make you the CEO and get somewhere.
7. Don't Act Like a Salesperson
Everybody hates salespeople. You know, they love to buy but they hate to be sold. You can't ask people to commit to anything. That's lame. You don't want people asking you to commit to stuff, now do you?
8. Don't Have a Plan
Plans are for people who can't think on their feet. You don't need goals and milestones. You have always done it your way, and part of your irresistible charm is your spontaneity. Planning takes to much time and things never work according to plan anyway.
9. Don't Listen
You have been on sales calls before, you seen all there is to see. You can diagnose the problem and determine what the prospect needs before they even open their mouth. Don't let them get a word in edgewise, start presenting right away so you can start helping these people. Besides, everyone would rather hear you talk anyway!
10. Never Follow Up and Never Follow Through
Be who you are. You're a hunter, not a farmer. Following up and following through is for farmers who can't go out an hunt the big game. If they were smart around here (see number 6), they'd reorganize this place and get someone to take care of all the follow up for you.
11. Make Sure You Are All About the Money
This game is all about the Cha-Ching! Make sure everybody knows that you are in it for the money. Especially make sure your prospects know how much commission you stand to make on their deal . . . they need to know what you are worth!
For more on increasing your sales effectiveness, subscribe to the RSS Feed for The Sales Blog and my Email Newsletter. Follow me on Twitter, connect to me on LinkedIn, or friend me on Facebook. If I can help you or your sales organization, check out my coaching and consulting firm, B2B Sales Coach & Consultancy, email me, or call me at (614) 212-4279.
Read my Blogs.com featured guest post on the Top Ten Sales blogs.
Read my monthly post on Sales Bloggers Union.
Get The Sales Blog iPhone App to read The Sales Blog and Twitter Feed on your iPhone.