Finding the right sales prospecting techniques can help your salespeople generate amazing results. Of course, there are hundreds of great sales prospecting techniques to choose from...
How do you know which sales prospecting technique is right for your unique business and sales team? In this article, we'll discuss the very best sales prospecting technique that you team can activate right now.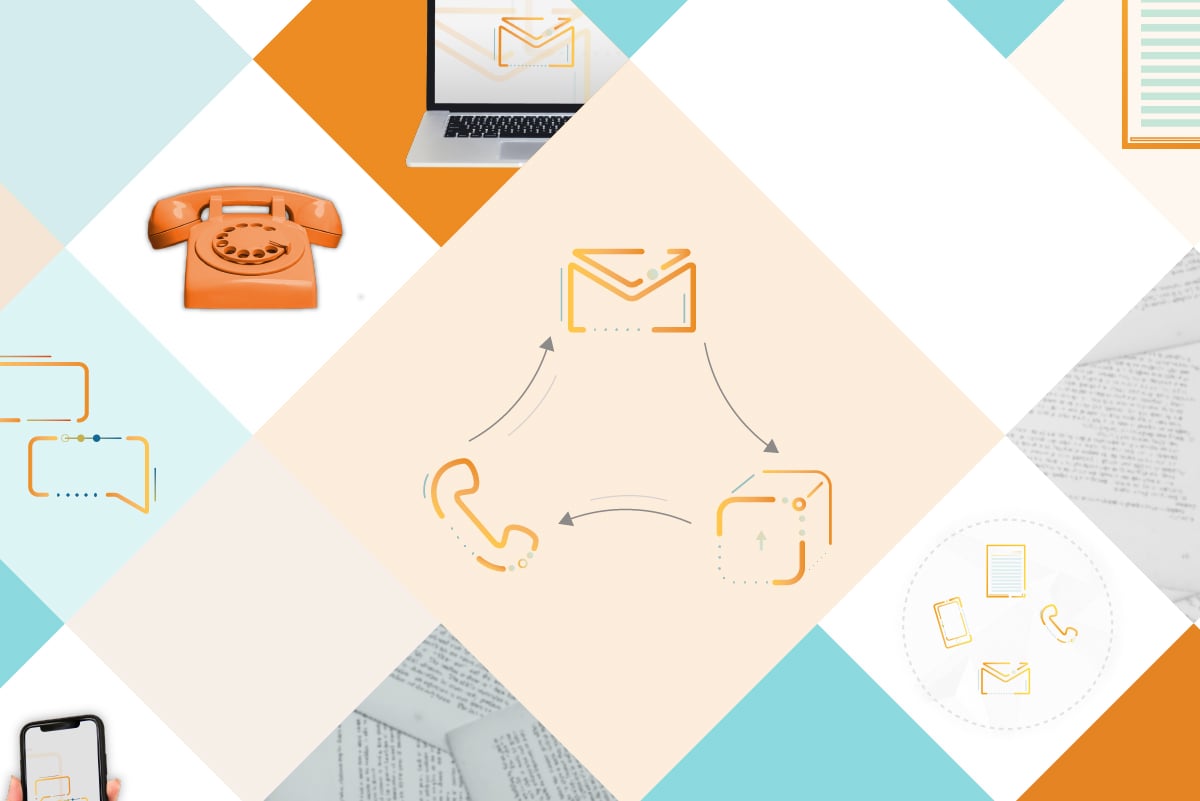 5 Effective Sales Prospecting Techniques

I made my first cold call at the tender age of fifteen. After washing dishes for more than two years, I wanted to try something new. My first job gave me the discipline to succeed in the next job, a job I quit after a couple weeks when I found a much more fun position for a fifteen year old. When I left the not-for-profit company that helped community organizations raise money through bike-a-thons, my manager told me I had to stay, as I was the only one to ever book a bike-a-thon. I booked the only two while I was there.

I wasn't great at prospecting, and I had no training. But I did have the ability to work longer and suffer more than most. It would be a number of years before I would learn effective prospecting techniques.

You can spend a lot of time prospecting without results if you don't adopt effective sales prospecting techniques. You must reject all the hacks that people offer and stick to the fundamentals of good prospecting to succeed. Because you are working against the clock to hit your targets, you want to be effective. Meanwhile if you need help with cold calling and prospecting, check out the

to find out how to double your meetings now!
1. Prioritize Warm Prospects
There are a lot of salespeople who don't appreciate warm leads, believing that they should be "ready-to-buy," that magical, mystical state in which all that is required is to take their order. The fact that the contact took action and reached out to your company is an indication they are searching for something--or someone--to help them improve a result they need.
By prioritizing warm leads, you give yourself a chance to create an opportunity that might take you longer to acquire through cold outreach. Even though we are big on smart, cold outreach, it's always best to handle the warm prospects first. We would argue that it's rude to reject a lead because you suspect they aren't quite warm enough. Do this often enough and the Gods of Sales will punish you by taking all your leads away.
RELATED READING: How to Sell When You Don't Have Leads
2. Offer a Value Proposition
The discovery that I made that immediately made prospecting much easier and faster for me was something I call "The Trading Value Rule." The rule is as follows: Whenever you ask a client for a meeting, you have to trade something valuable enough to agree to a meeting.
There is only one reason your client rejects your request for a meeting, and once you know the reason behind every objection, following the rule makes it much easier to book meetings. One new salesperson who adopted this approach and the script that comes later in this list books four meetings out of ten conversations. Once you trade value for a conversation, your calendar will start to become a lot more crowded. I offer clients an executive briefing about the trends and forces that are affecting their business--or soon will be.
RELATED READING: 7 Tests for Your Value Proposition
3. Follow a Sales Prospecting Sequence
In Eat Their Lunch, a book about stealing clients from your competitors, I included my own personal sequence. A prospecting sequence is the best and fastest way to acquire a prospect's attention and a meeting.
A prospecting sequence is a series of communications designed to result in a meeting. But rather than smiling and dialing, you make cold calls, you leave voicemail messages, you send emails, text messages, and connect on LinkedIn. When you are in your territory, you can walk in the front door. The sequence can use any medium, including a handwritten note or FedEx. Good sequences will save you time and ensure you are patiently, professionally persistent.
RELATED READING: 7 Ways to be Better at Prospecting
4. Follow a Proven Sales Script
Whether you call them scripts, talk tracks (my preference) or good language choices, effective language is the key to success in language. Unfortunately, there is a lot of old, outdated, hacky language that is still taught and trained, handed down from one salesperson to the next.
You should never open a call with the question, "Is now a good time," or "Is now a bad time," a manipulative question designed to prey on your prospective client's politeness, which is why it doesn't work in New York City. Nor should you open a call with "Do you have twenty-seven seconds, another terrible opening used mostly to provide the salesperson the courage to make a call.
Try this sales script and see how it does for you, but don't blame me if you have to spend your weekend drafting an Executive Briefing:
"Good morning. This is Anthony Iannarino with XYZ Widgets. I am calling you today to ask you for a twenty-minute meeting where I can share with you an executive briefing about four trends that will have the most significant impact on manufacturers in the next eighteen to twenty-four months.
I'll also provide you with the questions we are asking and answering with our clients so that you can share them with your management team. Even if there is no next step, you'll know what you might start exploring, and you'll know what you might need your team to start putting in place."
RELATED READING: Why You Should Script the Sales Conversation
5. Leverage Prospecting Automation
There are too many people who believe they should automate all of their prospecting. These approaches are beginning to cause people to stop opening or replying to emails or connections on LinkedIn. There is smart prospecting automation and not-so-smart automation. The distinction is the difference in the outcome you are pursuing. If you want to rid yourself of having to prospect at all, then automation is not-so-smart.
However, you can automate all types of what we might call "transactional" communications, like confirming appointments, sending a standard agenda, providing documents and insights that will help prepare your client for a meeting.
Of all the ways to leverage automation, my favorite tend to be things like Google Alerts and tracking news stories and trigger events that suggest there is a compelling reason to call your dream client. You can't track everything going on in all your clients and prospective client companies, but automation can do it for you, including software like LinkedIn Navigator.
In professional, B2B sales, success comes from both creating and winning new deals. Effective sales prospecting techniques will help you book the meetings that speed you on the path to a full calendar and an equally packed pipeline.