Effective selling requires effective language, since words and ideas are the currency we use to create value for our clients. Build that value from the ground up: the better your talk tracks, the better your dialogue, and ultimately the better your sales conversation.
When you listen to an excellent salesperson speak, you recognize how effectively they are using words to create value and pursue positive outcomes for the client. Conversely, less effective salespeople make less powerful language choices, which is one reason they fail to create the same outcomes.
With that in mind, here is a list of nine talk tracks you need to develop to succeed in B2B sales.
Acquiring a Meeting
It has never been easy to get on your dream client's calendar, especially if they already have a contract and a long relationship with your competition. But without that first meeting, you cannot create a new opportunity, making this the critical outcome you need to start a conversation.
If all you offer your client is the "opportunity" to hear you introduce yourself, your company, and your solutions, they will rightly deem it a poor use of their time. Instead, try something like this!
Overcoming the Only Objection to a Meeting
At one time, I believed that a client might have four or five distinct ways to reject your request for a meeting. They might ask you to try them later or email them some information, or tell you that they are not interested in change right now. They might also tell you that they are happy with their existing partner. You can use different responses to all those ways of saying no, but you should recognize that they all come down to the same objection. Learn more here.
Opening a Sales Call and Setting the Agenda
Make sure that you serve your client when they agree to give you their time. To do that, you want to open the meeting strong, providing something more valuable than an awkward attempt to establish rapport. You should also share an agenda with your contacts, to reassure them that you are going to make excellent use of their time. The language here is pretty straightforward.
Gaining a Commitment to the Next Step
Dozens of sales "experts" insist that selling isn't about "closing." That may be true for high-pressure approaches, but not across the board. Selling is all about having conversations and making commitments to future discussions.
One of the most important sales outcomes is being able to control the process, by linking together the series of conversations you need to guide your contacts, so they can make a good decision and improve their results. For a complete framework and guide to acquiring these commitments, see The Lost Art of Closing: Winning the 10 Commitments That Drive Sales.
Acquiring Additional Contacts to Build Consensus
Maybe you recognize this scenario. You have had two great discovery calls with a well-placed contact in your dream client's company. There is no doubt that you are making excellent progress, but you know you'll need other stakeholders to catalyze the change you're helping your client pursue.
When you ask your client to bring in their peers, they tell you, "I will be the only one making this decision." You will need powerful language to change your contact's mind and the conversation's outcome. Look here for help.
Defending Your Higher Price
If your business model uses high value, high trust, and high caring to produce better results, that greater value will likely cost more than your competitor's model. Don't be surprised to hear something like "Your price is higher than your competitor's. What can you do for me?"
Instead of struggling to justify a higher price, read more here about how to defend the investment you are asking your client to make.
Resolving Your Client's Concerns
Some client statements cause your heart to find its way into your throat. Here's a big one: "Thank you for your proposal. I will speak to my team in the next couple of weeks and get back to you." Every honest salesperson will admit that they've heard clients say these very words, followed by months or years of silence. If it's been that long, maybe it's time to let them go.
My point is that there are certain sales events that you are better off addressing immediately, or you risk losing your deal. For help with the language, check out this post.
Asking for the Business
There are all kinds of highly ineffective closing talk tracks polluting the Internet. Some people (who should know better) offer language like "Would you sign today if I could get you a substantial discount?" This approach is horrible, as it suggests that even you don't believe your solution is worth the investment you just asked your prospective client to make.
No more pushy sales tactics. The Lost Art of Closing shows you how to proactively lead your customer and close your sales.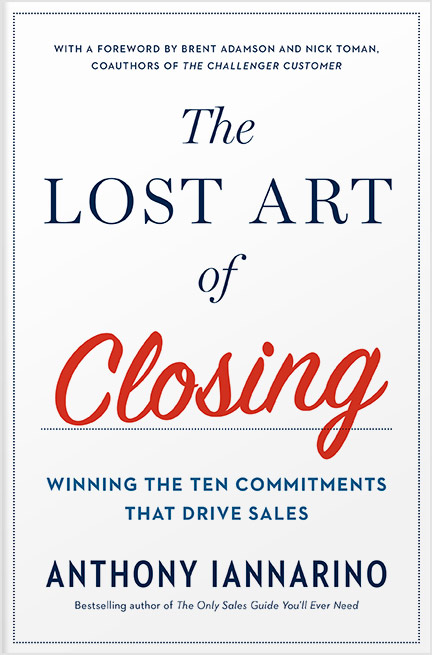 The Commitment to Decide (see The Lost Art of Closing) is perhaps the most uncomplicated and straightforward language you will ever need. Here is some help with this one, should you need it.
Dealing with Your Client's Failure to Execute
There are times when your team is working hard to execute your solution, but your client's team is not doing what is necessary to produce the result. Their failure to act becomes your failure to deliver the outcomes you sold your client. Because you promised those outcomes, you have to engage with your client and their team to help them get back on track. These conversations can be tricky, but the language you find here may help.
When you trade conversations and commitments, you need highly effective language. If you lack the talk tracks for the everyday conversations you have in sales, you will struggle to create value, control the process, and create and win new deals. Get the words right!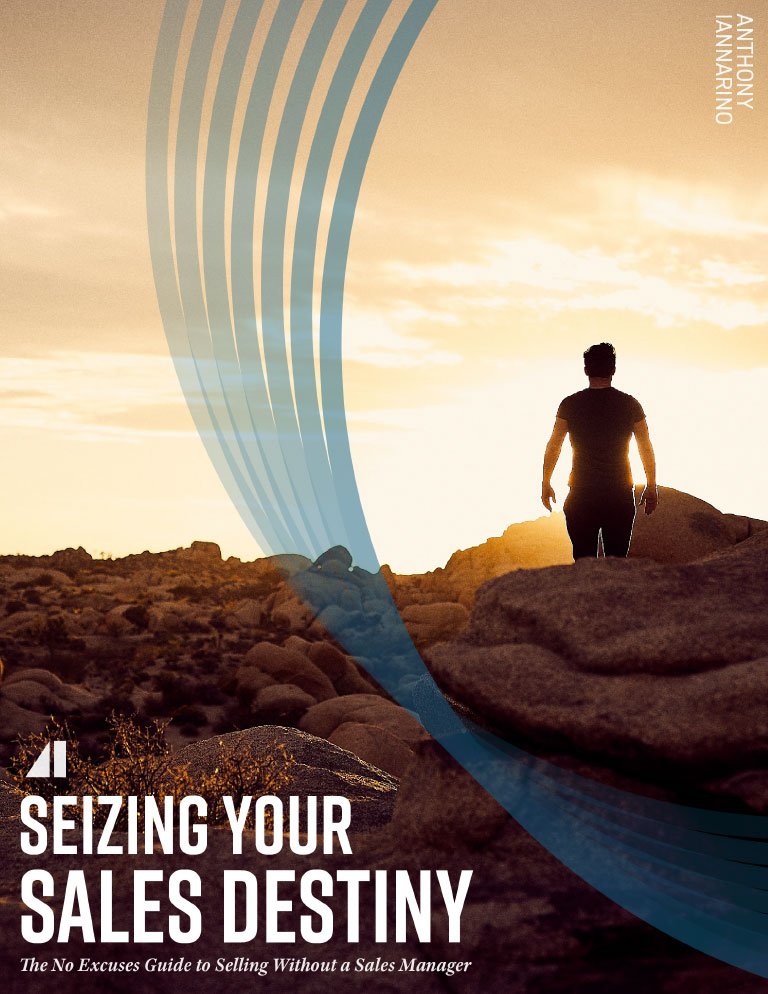 Get the Free eBook!
Learn how to sell without a sales manager. Download my free eBook!
You need to make sales. You need help now. We've got you covered. This eBook will help you Seize Your Sales Destiny, with or without a manager.
Download Now