Activity Doesn't Cure All Sales Problems, But . . .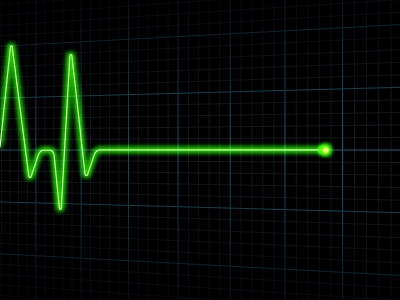 There can be no doubt that one of the primary contributing factors to poor sales results is low activity. You will never hear me argue otherwise. But increased activity is often touted as the panacea for all sales problems. This is, unfortunately, not true; making more calls doesn't necessarily result in more sales. The other side of activity was, is, and always will be effectiveness.
But there is one problem that increased activity invariably improves: low activity.
Too often, sales management applies the "more activity" to salespeople with poor results, believing that more calls equals more sales. This is exactly the wrong prescription. The right prescription for poor performance is usually increased effectiveness, but that is a lot harder to achieve than simply commanding: "Go! And do more!"
The "more activity" solution usually needs to be prescribed to salespeople who are already effective, but who don't leverage their effectiveness to produce better results.
The High Cost of Low Activity
Regardless of how effective you are as a salesperson, your success depends on your ability to take action. You have to put that effectiveness to good use. The cost of not taking the disciplined actions with enough frequency results in fewer opportunities being pursued and fewer opportunities being won. You can recognize the lack of the behavior in salespeople who do well, but who don't spend enough time prospecting or qualifying new opportunities.
Effective salespeople are so adept at winning big deals that they sometimes fail to manage themselves well and end up compressing the time they need to achieve their quota. When they fail to win the big deal in the quarter in which they were counting on winning it, they push it in to the next quarter. Their sales managers are often complicit in allowing the low activity—after all, these are good and effective salespeople.
Regardless of how effective you are, all your dream clients take time to nurture. Salespeople with high effectiveness in their sales skills are as guilty for failing to nurture their dream clients as are less effective salespeople. Most of the time salespeople with good sales abilities fail to nurture their dream clients because they already have a dream client or two in process. They focus on the hot deals to the detriment of future relationships. When pressed, they admit they have time to nurture these relationships and that the big deals take time to win—time in which they already have commitments and not much to do in between.
The high cost of low activity is the cost of missed opportunities, missed goals and quotas (and the stress that results in a furry of useless activity trying to close deals that aren't ready), and a lack of progress with the dream clients that need nurtured.
Low activity is what prevents many great reps from making the top 20%.
How to Improve Your Activity
Find the Steady State: The first key to maintaining your activity is to do enough of the activities each week and at a level that you can maintain over the long haul. There will be times that you have no control over your time. But most weeks you can create a steady state of activity that includes the prospecting activity, the qualifying the activity, the new sales calls, the activities that you need to take on live deals, and some account maintenance.
Balance the activities at a level that you can control and maintain over time. Don't behave as if you can cram prospecting, qualifying or nurturing later on. There is no cramming for success in sales—or anything else.
Calendar Activities (Not Just Appointments): Professional salespeople live on their calendar. They schedule the appointments with their big deal dream clients and they calendar these events with pride. But your calendar isn't only to secure your appointments with others. Your calendar needs to be used to schedule appointments with yourself. Calendaring time to ensure that you keep your commitments to the activities that will ensure your success in this quarter—and the next quarter—results in higher sales and more predictable results. As long as you treat your appointments for commitments to yourself as being every bit as important to keep as the commitments you make to your dream clients.
Calendar your prospecting, qualifying, and nurturing activities now. Write them in the open space on next week's calendar now. Then treat those appointments with the respect they deserve.
Don't Allow the Pursuit of Your Dream Client to Override All Other Activities: One of the many reasons that salespeople with high effectiveness have low activity is because they have a dream client in process. The pursuit of the dream client doesn't normally require abandoning and forsaking all other activities, but that is often the result.
To make an improvement here, simply take the action you need to move your dream client forward, and then commit yourself to taking all of the actions that ensure that you will have another dream client hot on the heels of the one you presently have in process. No excuses . . . you know I am right here.
Conclusion
Activity isn't a cure for all sales problems. But it is a solution for the problems that result from low activity. These problems plague salespeople with great sales skills but low activity. Take action on these ideas to improve your activity.
Questions
When is more activity the wrong solution? Why is it the wrong solution? What does applying the more activity solution to poor performing salespeople say about our commitment to them as salespeople? What does it say about our responsibility to develop them?
When is more activity the right solution to sales problems?
Why do salespeople with good sales skills and high effectiveness suffer from low activity? What are the beliefs that they hold that cause them to behave in ways that prevent them from improving their sales results? What prevents them from taking action on the activities that have the ability to better than their lesser skilled peers?
How can you consistently take a high enough level of activity consistently? How would a more consistent application of disciplined effort on certain activities improve your results?
Which activities do you avoid and why? Which activities do you need to apply your efforts and energies towards?
For more on increasing your sales effectiveness, subscribe to the RSS Feed for The Sales Blog and my Email Newsletter. Follow me on Twitter, connect to me on LinkedIn, or friend me on Facebook. If I can help you or your sales organization, check out my coaching and consulting firm, B2B Sales Coach & Consultancy, email me, or call me at (614) 212-4279.
Read my interview with Tom Peters (Part One and Part Two).
Read my Blogs.com featured guest post on the Top Ten Sales blogs.
Read my monthly post on Sales Bloggers Union.
Get The Sales Blog iPhone App to read The Sales Blog and Twitter Feed on your iPhone.