What are the best sales tactics that you should be using to close more deals in less time? Yes – we said MORE deals in LESS time! Can it be done? Absolutely.
Over the years, we've helped thousands of industry-leading sales teams accelerate their sales cycles. Through carefully planned sales tactics built around high-value sales strategies, your team can drive massive results and hit your targets. Many of these sales tactics can be found in one of our three best-selling books: The Only Sales Guide You'll Ever Need, The Lost Art of Closing, or Eat Their Lunch.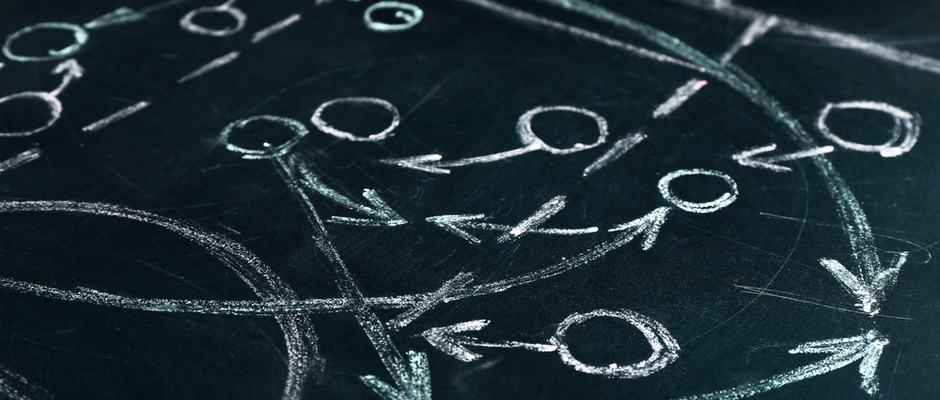 Close More Deals With These 5 Best Sales Tactics
The five tactics you find on this list are core fundamental sales tactics that ensure you are creating the necessary value for your prospective clients, the kind of value that will cause them to prefer to buy from you--instead of your competition. Avoiding these tactics is a recipe for struggling to create and win new opportunities, new clients, and new revenue. Violating the fundamental sales tactics is why so many salespeople and sales organizations fail to hit their targets. The fundamental sales tactics are fundamental for a reason: they continue to work.
The individual sales tactics here all possess a power on their own, but combined, they are even more powerful. The tactics below have been responsible for salespeople increasing their sales by just over three-hundred percent in a single year, and one company used them to sell the entire operation capacity for the year by late May. None of this should come as a surprise, as all great performers in any human endeavor are those who master the fundamentals. Dabblers may look the part, but they produce the results they are capable of, as they chase shiny objects and don't commit fully to the work of mastering their craft.
You will find a number of resources here to help speed you on your way, but if you are interested in a development plan that will improve your results faster and with a more structured approach, you can check out the Sales Accelerator.
Without further ado, here is a list of the five best sales tactics that your team can use right now to close more deals in less time.
1. Solve Your Prospects' Problems
For a very long team, we have believed that selling isn't something you do to someone. Instead, it's something you do for and with someone to help them improve their results. What you do for and with your prospective clients is help them with their problems, some easily dispatched, others much more difficult to solve.
It doesn't matter what you sell, but it matters a great deal how you sell. The way you sell today is to be other-oriented and laser-focused on helping your client understand why they have the challenges they are working to overcome, how they should go about solving that problem, and providing them with a better future state. The sales tactic here makes you a problem-solver, someone who improves things for their clients.
2. Listen to Your Prospects
One of the primary competencies of a salesperson is excellent communication skills. But before you go thinking that this means being a smooth talker who is comfortable standing up in your client's board room, that isn't the most important communication skill. While there is certainly a benefit to being fluid as a speaker, it's even better to be an excellent listener.
You learn more from listening to your prospects than by speaking to them. While active listening is important, there is another level of listening available to you. This level of listening requires that you listen with the intention to understand what is being said and what isn't being said directly. One of the primary keys to creating and winning deals is listening to your prospects, as doing so will provide you with an idea about what they need, why they need it, and what they are looking for from their strategic partner.
RELATED READING: How Relentless Communication from Leaders Improves Results
3. Talk About Your Competitors
There is only one possible way to professionally talk about your competitors, our third sales tactic. While you can never say anything negative about an individual competitor without losing credibility and making it look as if you can't compete on the value you create. We know that some are sketchy and that they lack a certain moral compass. But that said, there is a much better way to obliterate your competition. This sales tactic is completely above board and allows you to eliminate all of your competition in one fell swoop.
Instead of talking about any individual competitor, you attack their model, the way they deliver value to their clients. To use this against, say, your lowest price competitor, you start by singing their praises, explaining the model has the lowest price available, before confessing their sins, the biggest being the concessions that cause companies to end up paying more over time. This is the best sales tactic for differentiating your company from your competition.
4. Leverage Your CRM
This sales tactic is wildly underestimated, especially when the salesperson believes the CRM is Big Brother. Instead of framing it as something only used to track revenue and opportunities, make it your own. One way to leverage your CRM is to track the very things that help you compete and win. Here are a couple ideas to get you started, both favorites here.
Inside your CRM, make notes about what is compelling your client to change. Over time, your CRM will return you a list of the reasons and problems they need help solving. These trend lines are super helpful, but to supercharge this tactic, add another field of notes that tell you which of your competitors was failing the client when you found them. Armed with these insights, when you discover a competitor is struggling, you can target their clients, something you cannot easily do without this tactic.
RELATED READING: How to Talk to Your Sales Force About CRM
5. Develop a Script
We are very big on talk tracks, good language choices, and powerful sales scripts. When you boil sales down to its essence, it is conversations and commitment to future conversations and the actions that will eventually provide them with the better results they need by solving their problems. When you realize that all you have is a series of conversations, you are struck by the awareness that all you have is words, some better than others.
The better you are at the conversation, the better your results. When you develop a script, you give your team words that have been carefully designed to create value for your client and a greater chance of advancing the sale to the next conversation. Writing and rehearsing your scripts in a safe environment powers this tactic by increasing your effectiveness in sales calls.
Invest in the Right Sales Tactics for Your Business
As you work to chase big goals, make sure you are investing in the right tactics. Make sure that your approach includes modern sales tactics that your buyers find to be more helpful in helping them solve their problems and improve their outcomes. Avoid outdated approaches, especially the ones with the tactics from fifty years ago and talk tracks that you would be embarrassed to say out loud.