Every Sales Call Is a Performance (Or It Could Be . . .)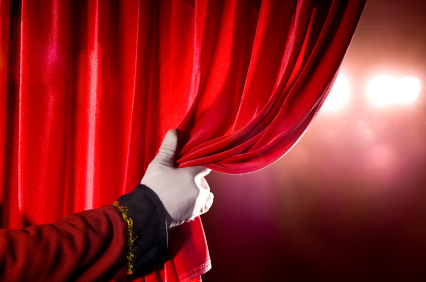 Much of what it takes to win an opportunity occurs before you ever make it to the boardroom. Why save your best performance for the boardroom when you could make every sales call a memorable performance?
You Have Set the Bar Too Low
One surefire way to always exceed your own expectations is to lower your goals to a level that ensures that is no way that you can fail. Not too inspiring, but a very sure bet.
But setting low goals and outcomes for a sales encounter with your dream client (which is something very different than a prospect) or your paying clients isn't lowering your expectations; it is lowering their expectations. Lowering your clients and dream clients expectations is a dangerous game that often ends with you having to find new clients—or a new line of work.
If after your sales call, you tell others that "the call went fine," of if your client can tell their team members that the call "went okay, it was interesting," you need to raise the bar. Your goal is something more than your sales call not going badly.
Raising the Bar
You need to go into every sales encounter with a plan to create value for your dream client or paying client, not to simply check the boxes on you sales process roadmap (although these two ideas will be deeply intertwined if you are thoughtful).
Your dream clients and your paying clients should expect every sales encounter with you to be a value-creating event that they will later recall as a spectacular use of their time with someone who has business acumen and the ideas to help them, and who cares deeply about them and their results. This is simply meeting the lowest possible criteria for a reasonably successful call.
If you want to make your call a performance, then you have to bring you're A-game. You have to raise the bar.
Bring the Energy
Some salespeople mistakenly believe that professionalism means buttoned-down, stiff, stoic, and dispassionate. Nothing could be further from the truth.
Your dream clients and your clients want to work with the full, true, real, and authentic you. This means you need to bring the energy, you need to bring your passion, you need to bring the fire inside you and you need to share it in a way that ignites the fire in them.
Trust me, I know all about matching your client's style, the neuro-linguistic pacing and leading, and communication styles. Fine. You can take all that into account. But then make sure that you aren't tired, unenergetic, burned-out, boring, or uninterested.
If you are simply doing your job, if you are simply going through the motions, don't expect a standing ovation.
Sales Is a Performance
Your sales call is a performance.
Every sales encounter offers you the opportunity to perform. It offers you the chance to create a meaningful and memorable experience for your client.
Your sales encounter could be an experience that both energizes and engages your client.
Your performance could be the kind of value-creating experience the likes of which your clients have never seen, helping them to deal with all the big questions and strategic decisions that have to be made in order to make a better future.
Your performance could also be the kind of educational experience and transfer of information that leaves both you and your client in a position to make much better judgments about how you will move forward together. Your performance could leave them feeling like they have never had anyone know or understand them and their needs like you have.
Your performance could have a transformational effect on your dream client's decisions about their business and whom they will choose to be their change agent. Your energy and your passion could infect everybody in the room, building the momentum towards something really big.
Chances are, you have had sales calls like these in the past. Sadly, chances are even greater that you had had sales calls where your performance was something far less than this, far less than you wanted it to be, and far less than something your clients will remember.
Only you can answer the questions about what you have to do to bring the performance that you need in order to win clients and to make every one of your sales calls a memorable experience.
As you might have guessed, I've got questions. You got answers?
Questions
How do you prepare to make every sales call a performance? What do you have to do in order to make sure that you create value for your dream client? What do you have to do ensure that they feel like there is nothing that would have been a better use of their time?
Do your sales calls go okay? Are they just "fine?" Whose fault is it that your sales calls aren't worthy of better reviews from you and from your dream client? What would you have to do to raise the expectations of yourself, and to raise the future expectations of your clients.
Do you bring the kind of energy and passion that is contagious, infecting your clients with the same? Are you simply going through the motions, doing your job with little energy and little passion?
Do you treat your job like a job? If you do, do you expect results that are way beyond the results that you produce with a half-assed, half-hearted effort?
What kind of energy do you need to bring to perform well in front of your clients? How do you get yourself in the state that you need to be in to perform in a way that makes it an experience for your clients?
If you not in state, if your not completely and totally engaged, how can you expect more from your clients?
For more on increasing your sales effectiveness, subscribe to the RSS Feed for The Sales Blog and my Email Newsletter. Follow me on Twitter, connect to me on LinkedIn, or friend me on Facebook. If I can help you or your sales organization, check out my coaching and consulting firm, B2B Sales Coach & Consultancy, email me, or call me at (614) 212-4729.
Read my interview with Tom Peters (Part One and Part Two).
Read my Blogs.com featured guest post on the Top Ten Sales blogs.
Read my monthly post on Sales Bloggers Union.
Get The Sales Blog iPhone App to read The Sales Blog and Twitter Feed on your iPhone.