There are a lot of questions about the trends analysis and implications framework in my third book, Eat Their Lunch: Winning Customers Away from Your Competition. One of the most frequently asked questions is, "What trends and implications do I share with people in a purchasing role to engage them in a more strategic conversation."
Win customers away from your competition. Check out Eat Their Lunch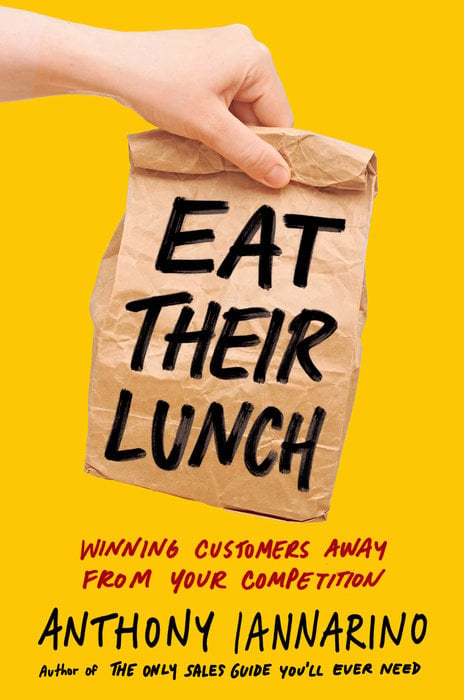 There are no rules in sales, and you have to know them all, which is to say context matters. Generally, executive leaders invest in strategic outcomes, and people in purchasing roles tend to control the prices the company accepts, outcomes that are often at odds and the main reason, so many companies incur higher costs as the result of underinvesting.
Exceptions
There are exceptions to every rule (including this one). There are people in purchasing roles who see their role as "reducing costs" and ensuring the effectiveness of their companies "supply chain." These enlightened purchasing types often reject the lowest priced offerings because their experience suggests that the "vendor" will cause them to incur higher prices.
The idea of a strategic partner is a concept that intimates a different relationship and greater accountability than a vendor or supplier, titles that suggest a low price and the equally low value one should expect. There are purchasing agents and supply chain managers who will accept a higher price when you can justify it for them.
These are, however, exceptions. Most of the time, the greater investment conversation needs to be held at a different level, with the stakeholders who are accountable for the overall success of the organization.
Executives Invest
Executive leaders invest in the products, services, and solutions that help them achieve their strategic goals, including their financial goals. Sometimes those goals include reducing the money they spend in certain categories. But more often than not, the decision-makers are willing and able to invest in the capabilities and outcomes they are responsible for delivering, even when it means investing more than they are now.
Most executives know that their purchasing team is going to ask for a discount or concession around pricing, and many will defend the investment if the salesperson they're working with can help them justify the delta between what they are investing now or competitive alternatives.
If you want to have a productive conversation about trends, implications, and investment, you are more likely to find a receptive and engaged audience made up of decision-makers and management than purchasing agents, even though you will occasionally bump into a supply chain manager who is trying to spend more to ensure the outcomes their company needs to succeed.
If you are going to err one way or the other, assume leadership wants to invest and purchasing wants you to lower your price, and act accordingly.