Here in Columbus, you are required to support the Ohio State Buckeyes football team, for the same reason being born in Rome all but ensures that you are Catholic: it's a religion. This year, the Buckeyes lost their final game of the season to their archrivals, the Michigan Wolverines, a team that has only beat Ohio State twice in the last twenty years. Ohio State has a very young team, with a good number of freshman starters, including their quarterback, their running back, and one of their many great receivers. Their 42-27 loss came at the hands of a more experienced and very good football team, one that played an excellent and very clean game.
Losses hurt, whether it's the loss of a deal or the loss of a football game. But that pain has tremendous value: losses teach you something that you can't learn from winning. The best losses are the ones that cause you to reflect on your performance. If you are mature enough not to blame external factors, you can look inward, identifying what you did that contributed to your loss. Introspection will help you recognize your role in your loss-and more important still--what you will do the next time to ensure that you win. Here are five lessons in discipline that go beyond football.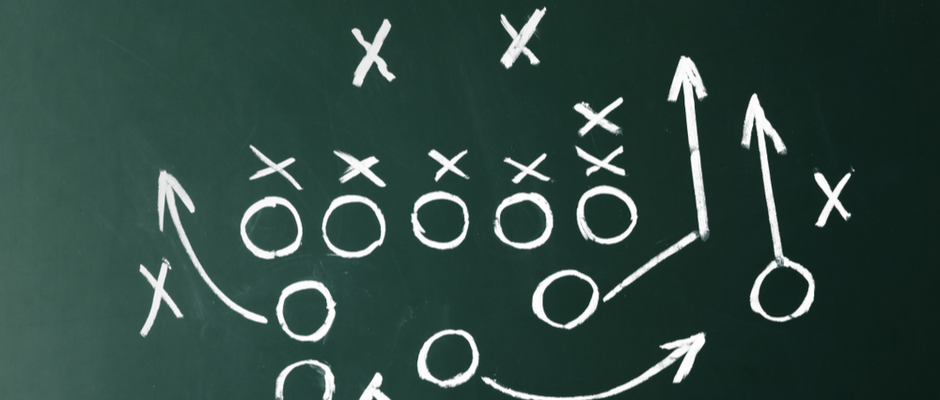 Five Unforced Errors
Believing Your Own Press: Past performance is not indicative of future results. Beating one good team, as Ohio State did several times this season, doesn't mean that you can or will beat a different good team. The habit of winning can cause you to believe your own press clippings, but no amount of publicity will magically make you invulnerable to a loss. The reason coaches never look past their next opponent is because they know that doing so can cause their team to underestimate the task before them. While I am positive that OSU Coach Ryan Day informed his team to expect a fight, OSU's dominance in the prior five games may have made them overconfident that they could win against a talented Michigan team.
Responding Emotionally: At one point in the game, a Michigan player grabbed an Ohio State player's leg and would not let go. The Ohio State player ripped off the Michigan player's helmet, launching it across the field. He lost his composure. He responded emotionally, letting his competitor control his response. That's a common failing of young players, but one rarely seen among genuine pros. For example, late in Tom Brady's last Super Bowl as a New England Patriot, one of the announcers remarked, "It's too bad there is no one who could march down the field and score in one minute and forty-six seconds." My wife, Cher, asked why the other announcers started laughing. And then she watched Brady calmly throw the ball, executing each play, never missing a pass, and winning one more championship ring for what's got to be a necklace by this point. Brady was composed, poised, and all business. No matter the stakes of your deal, you don't want your competitor to control your emotions. You want to be stoic, clearing your emotions and centering yourself.
Earning Penalties: There is a certain sloppiness that comes from a lack of discipline. In football, that sloppiness shows up in the nature and number of penalties. It's one thing to intentionally foul a receiver to prevent a touchdown, but Ohio State lost ground on lots of penalties, including five false starts and a holding call on a play that would otherwise have been a touchdown. In the same way, costly mistakes in your sales approach can cause you to lose a contest you might have won had you avoided the errors.
Lacking Humility: A lack of humility can not only swell your own ego but cause you to underestimate your competitor's potential. Maybe you've won the last ten deals against this competitor, and maybe it's even been years since they came close to beating you. But you will never benefit from underestimating your opponent. Respect them enough to recognize that they can and may defeat you. That mindset will help you improve your preparation and focus on flawlessly executing your game plan, instead of assuming that phoning it in will win by default. Needless to say, OSU did not hang 100 points on Michigan.
Missing Opportunities: Drives that end in zero or three points make it unlikely that you win. Ohio State missed a number of opportunities, not scoring when they made it to the red zone, a mere 20 yards from the goal line. They also spent much of the game playing defense, giving Michigan far more chances to score. Johan Bruyneel, who coached Lance Armstrong to several Tour de France victories, used to say, "If you are going to expend that first big block of effort and energy to participate, you might as well go ahead and give whatever it takes to win." Do you?
Tags: