How To Provide Your Dream Client with References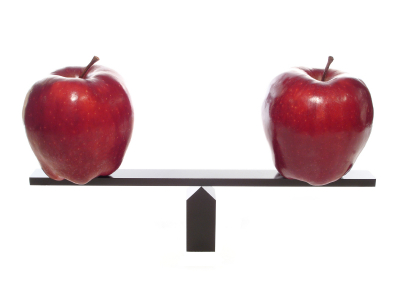 Your dream client is going is going to ask you to provide proof that you can achieve the results that you promise when you tell your story. Often times you provide proof in the way of references, your existing dream clients who you believe will say the nicest things about you and your company. That's not a bad strategy. But providing references is more complicated than that, and there are some considerations that you should make before you send over the list of your favorite clients.
Like Circumstances
Sometimes the best reference isn't the biggest client in your portfolio, or the one that you know loves you and your company. While those are great reasons to choose a client for your reference list, there are equally valid reasons that you might choose otherwise.Instead, you may consider giving your dream client a reference who isn't the biggest or the most head over in heels in love with you.
Consider giving your dream client a reference list that includes a client who had the exact same dissatisfaction that your dream client is presently wrestling with. The idea behind a reference is to provide your dream client with proof that you can do what you say you can do, and what better proof is there than a client who was dealing with similar circumstances and who is now achieving a better outcome based on your solution and your leadership of their change effort?
Like Industry
Your dream client knows their business. They know how your product or service needs fits into their operating model. They have their own ideas and their own vocabulary. Giving them a reference of someone in the same line of business proves that you know how to serve their industry and that your business acumen is reinforced by the situational knowledge that you have gained by serving them. It also makes it easy for them to talk to your reference; it is more than likely that they share common business challenges that accompany their industry. This makes it easy for your dream client to talk to your reference about what it is you do for them and how well you serve them and their industry.
Well Prepared to Sell You
Regardless of the reason you choose the reference, you need your existing dream client to know why you are providing their name to your future dream client. I am shocked by the number of salespeople who simply compile a list of references based on their annual revenue and submit to their dream client without a second thought. Or a first thought for that matter.
Before providing your existing dream client's name, pick up the phone and call them. Tell them why you are providing their name. If it is because you solved a certain complicated problem, eliminated their dissatisfaction, and generated a better result, tell them that you hope that they can share that story when they are called. If you are providing their name because they are in the same industry, ask them to share their experience working with you and how your situational knowledge and business acumen make you easy to do business with.
Your reference can help prove you walk your talk, but only if you help them. Think of it this way, they haven't done the diagnosis, they have heard your dream client's story or their vision, and they aren't prepared to help sell you (and if you don't believe that this is what you are asking them to do, you are missing a great opportunity to utilize the killer surrogate sales force).
Conclusion
Sales reps often provide references based on the size of the client and how much their client likes them. Both are good choices, but there are other equally valid reasons to choose other clients for references. To make them effective, they need to know why you chose them and how they are supposed to help you sell.
Questions
Look at the last reference list your provided a dream client. Why is each name on that list?
How well were your references prepared to sell you, your company, and your solution?
Were any of your references chosen to specifically provide proof that would help resolve one of your dream client's expressed and unresolved concerns?
Do you have a list of different references that can address the different dissatisfaction that you help your clients overcome?
For more on increasing your sales effectiveness, subscribe to the RSS Feed for The Sales Blog and my Email Newsletter. Follow me on Twitter, connect to me on LinkedIn, or friend me on Facebook. If I can help you or your sales organization, check out my coaching and consulting firm, B2B Sales Coach & Consultancy, email me, or call me at (614) 212-4279.
Read my interview with Tom Peters (Part One and Part Two).
Read my Blogs.com featured guest post on the Top Ten Sales blogs.
Read my monthly post on Sales Bloggers Union.
Get The Sales Blog iPhone App to read The Sales Blog and Twitter Feed on your iPhone.