Leave No Weapon Unfired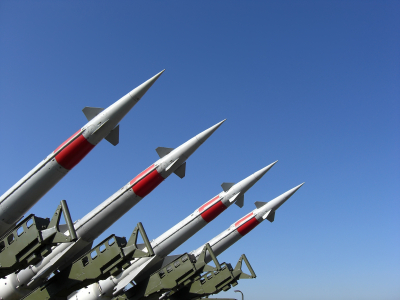 Opportunities with your dream clients, the real prospects for who you can do breath-taking and jaw-dropping work, are too rare to be taken for granted. In order to take advantage of these opportunities, you have to literally pull out all of the stops.
This means doing everything in your power—and then some—to win. This means bringing every resource available to bear on the opportunity.
You cannot lose the opportunity because you left any of your weapons unfired.
Get What You Need From Your Team
You aren't only required to ask for what you need from your dream clients to put together the winning solution; you are also required to get what you need from your company and from your team.
If there is even a chance that you are going to look back on your lost opportunity and say, 'I could have won this opportunity, if only we would have . . . ," then you must ask for and obtain what you need now. No shoulda. No woulda. No coulda.
If there are changes or modifications that need to be made in order to win, work the relationships you have developed with your internal team and get what you need.
If you know what you need from your team to improve your chances of winning, then you cannot allow yourself (and your team) to lose because you went without what it takes to win.
Bring Out the Big Guns
There are relationships you can leverage to help you win.
Maybe the CEO of your company sits on a board or plays golf with someone from your dream client's outfit. Maybe people from your company know your dream client's clients. Or maybe you need someone from your team with a C-level title there in the boardroom with you to ensure that your dream client knows that your whole company is committed to delivering for them, and to ensure them that the change effort you are proposing will receive the resources that it will take to produce results.
Whoever you need, go and ask for the help you need now. If you ask them, they will help you. It's likely that they will be thrilled to have been asked; they want to make a difference.
If there is someone who can make a difference, then you need to obtain their help in winning your opportunity.
Conclusion
You must be able to live with your loss, should you lose, with no regrets, knowing you did everything in your power to win. There is no reason to leave the contest with any weapons unfired.
Questions
What do you have to do to leave the contest with no regrets?
In the past, as you have looked at your wins and you losses, have you recognized what you might have done differently to win? Have you diligently applied those lessons to all of your future contests?
What are you going to do to ensure that you never leave a contest with any weapons unfired?
For more on increasing your sales effectiveness, subscribe to the RSS Feed for The Sales Blog and my Email Newsletter. Follow me on Twitter, connect to me on LinkedIn, or friend me on Facebook. If I can help you or your sales organization, check out my coaching and consulting firm, B2B Sales Coach & Consultancy, email me, or call me at (614) 212-4729.
Read my interview with Tom Peters (Part One and Part Two).
Read my Blogs.com featured guest post on the Top Ten Sales blogs.
Read my monthly post on Sales Bloggers Union.
Get The Sales Blog iPhone App to read The Sales Blog and Twitter Feed on your iPhone.