The word "demand" or "demanding" can induce an adverse reaction, and not without good reason. The way we are using the word "demanding" here does not point to the autocrat or despotic leader, who doesn't care about their people. The term "demand" as we are using it here means being uncompromising when it comes to a leader's expectations. The following five demands are part of being a good and effective b2b sales leader.
High Standards In Sales
Competent sales leaders are demanding leaders, raising the people's standards, and serving as an example. The demand for higher standards separates the competent from sales leaders who set no standards, or standards so low that none on their team is required to stretch themselves to reach them.
Allowing low—or no—standards will harm the individuals that make up your team by not setting the bar high enough to cause their salespeople to work to improve their effectiveness and results. No one looks back on a leader with low standards and remembers that leader as the one that had the most significant impact on them personally and professionally. No great leader has low standards.
There is every reason to demand high standards. High standards cause people to turn in their best effort, and in doing so, turning in their best performance and all of the benefits that accrue to those who succeed. A highly competent leader demands that everyone raise their standards.
Leading Sales Growth
The best leaders see something more in the people they lead than those people see in themselves. They expect everyone to grow, knowing the growth of the individuals on their team is the key to the company's growth and sales. Too many sales leaders do not recognize the power of individual growth when it comes to results. Instead, they look for technologies, expecting efficiency to be a better path to improvement than effectiveness, an incredibly harmful mistake, and one that comes with an unbearable price.
The order here is important. First, you help your people grow, and as they grow, so do their results. Getting this order wrong, demanding the growth in the results without people improving is the same as expecting to harvest your crops before planting and nurturing the seeds.
Effectiveness
Weak sales leaders focus only on activity, even when action isn't the sales force's primary obstacle to better results. When you don't know how to help salespeople improve their results, the demand for more activity is all available to you. But this isn't where highly competent sales leaders spend their time; they spend their time on effectiveness.
On this site, I have often written about the importance of a modern sales approach, taking into account the many changes in sales over the last couple of decades, none of which can be adequately addressed by increasing activity. More activity does nothing to improve a salesperson's relevance when it comes to client conversations, nor does it allow them to manage the increasingly nonlinear nature of the sales conversation. No amount of activity might help one build consensus among all the stakeholders who are going to get to weigh in on any decision to change.
The demand to improve the sales force's effectiveness is the key to better performance, something that has always been true—and always will be. The focus on efficiency allows the sales force to create greater value for their clients, improving their results.
Client-Focused Salespeople
There are still many sales organizations with leaders who focus on their products, services, and solutions. They prioritize product knowledge and solutions, believing these things to be the key to selling effectively and increasing their sales. At sales kickoff meetings, the sales force spends much of their time in product training sessions and little to no time understanding how to help their clients outside of selling them something.
While buyer's journeys are no more linear than the sales process, there is tremendous value in thinking about your contacts' needs as you engage in the sales conversation. There is too little done to help salespeople understand what's at stake for the client if they don't make the changes necessary to improve their results or avoid future challenges. There is even less said about what clients need from the salesperson as their potential partner, which could be remedied by answering these nine questions to think like a client and win big deals.
A competent sales leader insists on a client focus. A focus on clients eliminates some of the behaviors that some salespeople exhibit that harms their results and causes their clients to buy from someone else. The best companies have a client focus in every area of the business, extending the demand they make of their sales force to the rest of the organization.
Good Sales Results
Sales leaders who are highly competent demand results. They match the demand for results with a human and humane approach that creates a sense of psychological safety and a positive culture of accountability. Without a healthy approach to these demands, sales leaders do more harm than good.
Recently, a salesperson sent me a note about his manager's publicly posting the activity and results of each member of the sales force. He was unhappy that the manager would do such a thing, and he was concerned the approach intended to shame some of the salespeople who had a poor showing in that quarter, something that struck him as being unkind. However, the public sharing of performance may or may not be a problem depending on the culture and how the leader treats the individuals on their team.
A leader who demands much from their team and invests as much in helping each person produce the results required of them is right to ask them for those results. A less competent leader who demands more of others and less from themselves will fail to produce the results and fail the people in their charge.
In all things leadership, you go first. Your sales team is going to be a reflection of you and your leadership. To demand more of your team, demand more from yourself.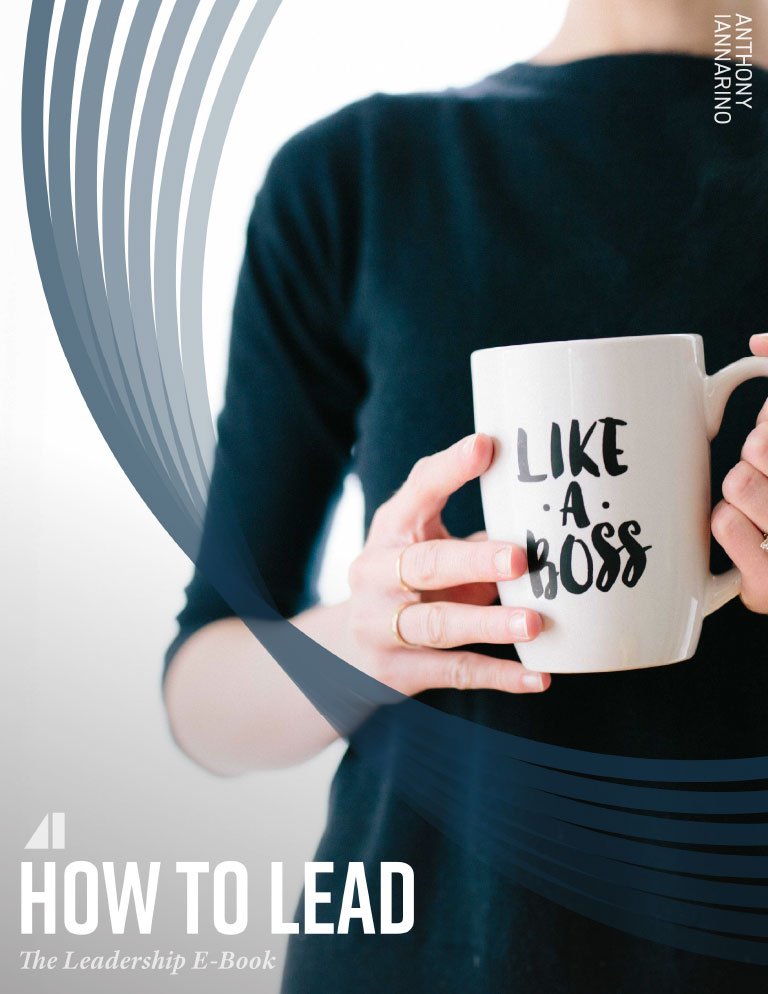 Get the Free eBook!
How to Lead: The Leadership eBook
As leaders, we're faced with decisions everyday—not all of which are easy to make. Learn how to make those tough decisions, hold yourself and your team accountable, and build a legacy with this free eBook.
Download Now