The Choice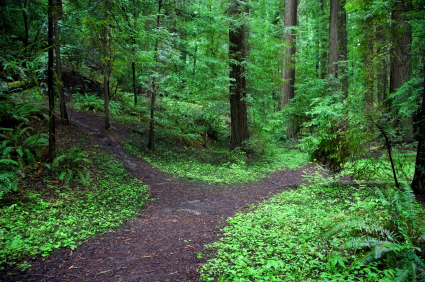 As you work through deals, there are certain points where you have to make a decision. You have to make a choice. Your decision can determine whether or not you win the deal. Your decision can impact how your dream client thinks about you, and how they view all of their interactions with you leading up to the choice.
There is a lot at stake. You must decide, and you must choose wisely.
Don't Take Action
If you make the choice not to act, you remove the risk of offending your dream client. You eliminate any risk that you are being too aggressive or too much like a salesperson.
By not taking any action to influence the deal towards a favorable decision for you, you believe that you are being respectful, that you are giving your client the space they need to make a decision. But your decision not to act is the result of a failure to exercise your resourcefulness or an unwillingness to work to generate value-creating activities for your dream client that also move you closer to a deal.
Your decision not to act rests on the false assumption that your competitors are not acting, and that they cannot obtain commitments for interactions that your dream clients find valuable.
Your decision not to act is irreversible; you cannot go back and change the outcome after your dream client has made their choice. The opportunity to act and to influence the deal is over once they have decided. It is out of your hands. But you have to live with the consequences of their decision, and you have to live with your choice not to act—even when doing so could have made a difference.
Take Action
If you act in a way that confirms that you intend to make the commitment you are asking your dream client for valuable to them, then you remove and eliminate the risk of wasting their time or offending them.
Your dream client knows you are in sales, and they are not offended by your strong desire to serve them. Continuing to take action is a demonstration of your commitment to working with them. It is also the best evidence as to whether or not you have the dogged determination it will take to help them make the necessary change that they need.
Truly respecting your dream client doesn't mean living with the false assumption that you are gaining their trust by ignoring them. Being respectful means working towards a deal that gets your dream clients the results they need, and there are always actions that you can take to ensure you can get those results—and taking those actions can help to influence the deal your direction.
Taking action, especially towards the end of the buying process, can give you the opportunity to address unresolved concerns, as well as the new concerns that have sprouted up since you left their conference room table.
Taking action can differentiate you, and it can help you to stand apart from your competitors who have decided that they cannot or should not take any action. It puts you in a different category from the salespeople and salespeople-in-name-only who believe that it is their job to present what their company does and to let their dream client decide for themselves.
Your decision to act is also irreversible. Does it mean you will absolutely win the deal? Unfortunately, it doesn't. But it does ensure that you have done everything in your power, and that you have brought all of your resources to bear on winning the deal. Your dream client will still make their decision, and you will have to live with that decision (at least for a little while). But you won't have to live with the regret of having not acted.
Conclusion
It is your duty as a salesperson to do everything in your power in order to ensure that you win deals. This means that you have to take action—even when taking action is difficult or uncomfortable.
Questions
What stops you taking from action on a deal? What do you have to believe in order to feel comfortable making the decision not to act?
What action could you take that would create value for your client and influence the deal in your direction? What stops you from taking this action, if it could create value for your client?
Do you believe that your competitors are not acting because you are not acting? What if you are wrong?
Have you ever regretted not acting after losing a deal?
What are the benefits of taking action? What do you have to do to ensure that your actions are perceived as valuable for your client and move you towards a deal?
What does your continuing to take actions say about you? What does it say about your company? What does it say about your future performance should you be chosen?
For more on increasing your sales effectiveness, subscribe to the RSS Feed for The Sales Blog and my Email Newsletter. Follow me on Twitter, connect to me on LinkedIn, or friend me on Facebook. If I can help you or your sales organization, check out my coaching and consulting firm, B2B Sales Coach & Consultancy, email me, or call me at (614) 212-4279.
Read my interview with Tom Peters (Part One and Part Two).
Read my Blogs.com featured guest post on the Top Ten Sales blogs.
Read my monthly post on Sales Bloggers Union.
Get The Sales Blog iPhone App to read The Sales Blog and Twitter Feed on your iPhone.