To Maximize the Value for You, Maximize the Value for Them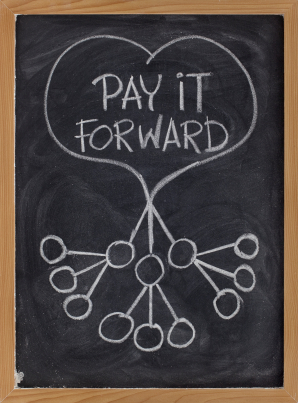 There is a gap between the value you and your firm might have generated from having acquired a customer and the actual value that you generated. The difference is a measurement of two things: what you are doing to create value for your dream client, and what they perceive of your efforts and outcomes.
If you want to maximize the value you generate from having acquired your new dream client, then maximize the value you create for them.
I just visited a company who had some very serious issues. Despite having ten vendors sharing a lot of business, none of the vendors were partner-minded enough to offer to help their client with their real problems and issues. Instead, they dropped their product off at the door and left their client with the responsibility of figuring out how to achieve the outcome they needed on their own. They also left them to manage a serious set of problems that any of the ten could have easily helped them with.
The client didn't know what was available to them in the way of solutions, even though the solutions are no great secret. Because the client didn't know, they didn't ask. But because it would have meant a mountain of work for their vendors in the way of selling and executing, they made no recommendations at all, willingly standing by and watching their client struggle.
They could have done more. They should have done more. They owed their client more than what was promised and more than what was expected.
Have You Done All That You Could
After you have won an opportunity, you have to deliver on your promises. This means providing all of the improvements and results that you promised when you were deep in the sales process. You have to implement and execute on your promises, and you have to make sure you deliver the outcomes that you have sold. This is doing what you said you would do; it is keeping your promises.
That's all fine and good. But it isn't enough.
You now have greater access to your dream client than at any time before. As you implement and execute, and as you deliver your solutions, you get a peak behind the curtains, and sometimes what you find isn't pretty. Your dream clients have lots of other problems and challenges that, despite your best efforts to discover them, are only now coming to light. Or maybe the situation has changed and new problems and challenges have suddenly sprung up. Sometimes you deliver what is asked for and, as a result, you create challenges and problems of your own.
Maximizing the value of your new client acquisition means being observant enough to recognize that other opportunities exist and to help make improvements where you can. It doesn't matter if the improvements that are necessary weren't part of your original proposal or solution, and it doesn't matter if it isn't part of your initial agreement.
This is your client, and keeping them for your lifetime means acting in their best interest and doing all that you can to create value. This is where you create the loyalty that makes your relationship impenetrable. This is how you block out all would-be suitors and dissatisfaction-seekers.
This is where you make your name.
Looking Through Their Eyes
Your dream client is making judgments about you and your performance. If you could look through their eyes, what would you see?
Would you see a partner who is in the trenches with you—even when things are ugly? Would you see someone who cares enough to be observant of the issues and challenges you faced and who does all that is possible to make a difference?
Would you see someone worthy of being called a partner? Would you see someone who is worth your loyalty? Would you see someone in whom you could consolidate your spending, were you looking through your client's eyes?
Your client's perception of you is measured by their loyalty. Your wallet share measures their perception of the value that you create for them.
Questions
After you win your dream client, do you look for additional ways to create value? Do you do all you can do, or do you do only what is expected?
If you are one of multiple suppliers serving a client, do you behave in a way that makes it impossible not for them to move business to you?
After winning a client, what do you do that separates you from the pack? What makes you remarkable? What makes you worthy of your client's loyalty.
Is it enough to what is exactly what is expected of you when you could do more?
By maximizing your value to your dream client, do you maximize the value for you and for your company?
For more on increasing your sales effectiveness, subscribe to the RSS Feed for The Sales Blog and my Email Newsletter. Follow me on Twitter, connect to me on LinkedIn, or friend me on Facebook. If I can help you or your sales organization, check out my coaching and consulting firm, B2B Sales Coach & Consultancy, email me, or call me at (614) 212-4729.
Read my interview with Tom Peters (Part One and Part Two).
Read my Blogs.com featured guest post on the Top Ten Sales blogs.
Read my monthly post on Sales Bloggers Union.
Get The Sales Blog iPhone App to read The Sales Blog and Twitter Feed on your iPhone.