One of the challenges with believing that Level 1 Value (the value in your product itself) is enough to create a preference to change providers, is that it leads to behaviors like sending a quote. Even if you sell a pure commodity, unless your strategy is to win by always having the lowest price, a quote isn't likely to compel your dream client to change—and why should they when you have created no compelling reason to do so? You are better off with a consultative sales approach.
Let's be clear about the difference between a transactional sale and a transactional approach to selling. In the case of a transactional deal, the client is making a decision they make frequently enough to know what they need, and one with little risk to them or their business. A transactional approach to selling, even when one sells a commodity, is to believe that there is no greater value you can create for your client. It's an approach that absolves you of the responsibility for creating greater value for your client—mostly to your detriment.
Turning a Transactional Sale into Consultative
Imagine a salesperson sells the same computers as their competitors. The client sends a request for a quote to all of their suppliers, seeking the lowest price. All of the suppliers respond with quotes that are only separated by a few pennies. On what criteria should the client decide which supplier they select to fulfill their order when the only difference is the price? This time one competitor wins, the next time another lowers their price to acquire the orders, and so begins the great race to the bottom.
Imagine instead that one salesperson reads the request for quote and calls the client to share an insight and idea. This rep calls to share with the client that the item they want to order is fine, but there is a better option available to them without their having to invest much more than they would spend on what they requested. This is the application of caring enough to call, and it is the application of business acumen and situational knowledge, two factors that change a transactional approach to selling to something more consultative. While it's possible—and in some cases, likely—a person in purchasing may send another request for a quote, but there are cases where they will also give the order to the person who takes the more consultative approach.
Using a Consultative Approach to Move Up
The decision to be consultative around commoditized sales isn't a new idea. Salespeople and sales organizations have been effectively doing so for decades by moving up to higher levels within their prospect's organizations and creating more significant and more meaningful opportunities to develop contracts in which they receive all of the transactions. The starting point is creating greater value, value worth eliminating the need to send out a request for quote for every single transaction.
The ideas and insights you have that would reduce your transactional client's overall costs are best employed with stakeholders higher up in the organization, the business owner's who invest—and who are often willing trade a higher price for lower costs, something only possible when there is value above the product itself.
Level 2 Value is experience, meaning you are easy to do business with and have excellent service and support, all of which may lower costs even when your price is higher. Level 3 Value is execution, which means producing a better, more consistent result, one that is better than your competition, also something that justifies the delta between your price and your competitor's. Level 4 Value is strategic outcomes, which means advise on how to create better results that are tied to directly to your dream client's strategic initiatives and goals, something that differentiates you from the most crowded of fields.
Win customers away from your competition. Check out Eat Their Lunch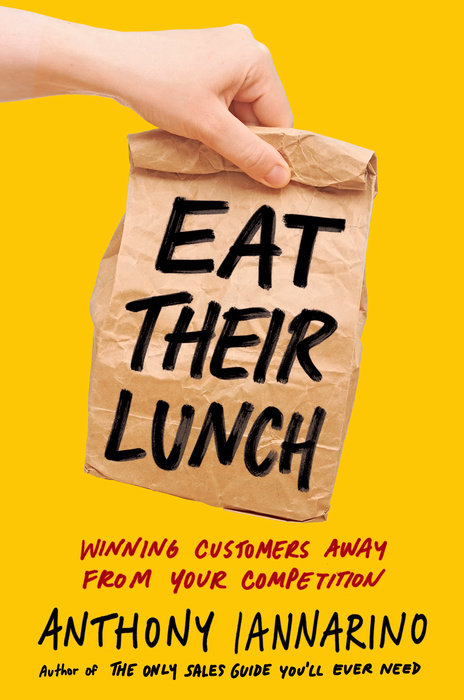 For more on understanding the Levels of Value and competitive displacements, pick up my book, Eat Their Lunch: Winning the 10 Commitments That Drive Sales.