The words "create value" are used so often and in so many different contexts that it can be challenging to know what it means—or what you are supposed to do to create value. I have written about something I called Level 4 Value Creation to describe a way of thinking about creating the highest level of value possible for your clients and dream clients by focusing on their strategic outcomes. I did my best to make it practical and tactical, but there are limits to the size and scope of a book.Win customers away from your competition. Check out Eat Their Lunch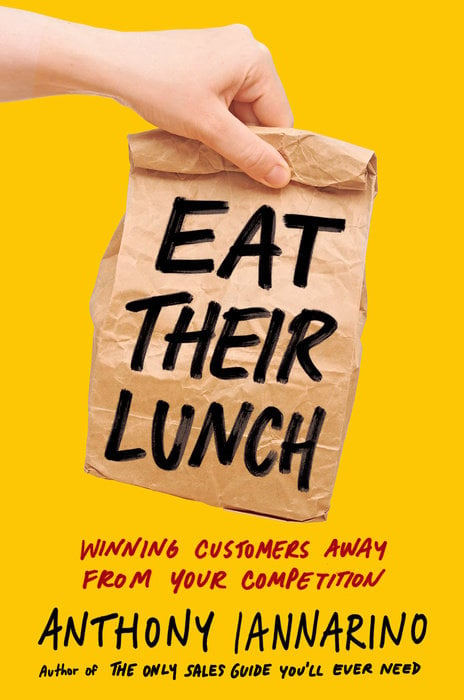 I am going to start with broad intentions and outcomes, going from general to specific.
First Principles
Value is in the eyes of the beholder—or the recipient, for our purposes here. You have the right to develop a theory as to what should be valuable for another person, but they possess the right to determine their worth. Because perceptions about value vary, you may have to explain why your dream client should perceive the value in the way you view it.
The person receiving the value needs to be better off in some way having received it. If the person is no better off having received the attempted value creation, it is not value.
Value exists on a continuum. Some things are more valuable than others. My view of this continuum of value in sales is 1: Product Value, 2: Experience Value, 3: Tangible results, and 4: Strategic Value.
Value has a contextual component, meaning something that might have been valuable in the past may not be helpful in the future. Something that would be valuable in one circumstance might be less useful when the conditions are different.
Value creation tends to degrade over time; it has a half-life. The value you created in the past is not likely to be as valuable to your clients as the value you create now.
Value creation may also build on prior value. It is possible to create an upward spiral of higher value over time.
The greater the value you create, the more relevant you will be to your clients and your dream clients. An inability to create value will make you irrelevant.
Value creation is found in your understanding. It is as much in your learning as it is your teaching. While it is important you help your clients discover something about themselves, it's equally (or more) important that you allow them to educate you if you want to create a preference.
Value Creation: In Ideas
One of the ways we create value is with ideas. This is why sharing the slide deck with your company's history, logos from all your well-known clients, and an exhaustive list of products and services, does not create much value (unless your client is sincerely interested in learning more about your company.
Ideas that help your client understand why they are struggling to produce the results they need: When you can explain to your client or prospect why they are not able to achieve the results they need, you have created value by educating them.
Ideas that help your client understand what is possible: There is a better state available, but your client may not be aware of what that better start is—or how to get there (which will give more attention in the next point). Sharing ideas about what is possible is value creation.
Ideas about how to get to a better future state: The value of your dream client knowing why they are struggling to produce results followed by what the future state might look like leads to the value of understanding how to generate those better results.
Ideas that help prepare your client for the future: One of the areas where clients perceive value is your keeping them abreast of what's coming in the future and how they might need to prepare themselves. If you want to be a trusted advisor, you have to be vigilant and protect your clients from harm.
The reasons listed here are why nurturing your dream clients over time provides them value and increases their willingness to explore change with you.
Value Creation: In Providing Advice
Ideas and advice are different. The word consultative may not mean what you think it means. While "being consultative" does suggest something about your bedside manner, what it means is that you tell people what to do, you advise, you offer counsel.
Advice on following a process that will produce better results: In The Lost Art of Closing, I wrote a chapter on Controlling the Process. In that chapter, I made the case that one should guide their clients through the sales conversation, helping them make and keep commitments. The advice you offer here is value when it prevents your client from making mistakes that hurt their chances of producing the better results they need.No more pushy sales tactics. The Lost Art of Closing shows you how to proactively lead your customer and close your sales.
Advice on what your client needs to change: The very heart of selling is making a change. In The Only Sales Guide You'll Ever Need, I included a chapter on managing change. You create value when you advise your client on the things they need to different to produce a better result.Learn Anthony's core strategies & tactics for sales success at any level with The Only Sales Guide You'll Ever Need
Advice on when and how to change: Telling your dream client how to change is valuable when your client has a gap in understanding what they need to do to produce whatever outcome they are chasing. Telling them when to change is also value creation, especially when you are proactive enough to provide that advice before what they are doing harms them.
Advice on trade-offs, choices, and decisions: Your subject matter expertise, business acumen, and situational knowledge combine to allow you to guide with the value of knowing what trade-offs your client might need to make, what choice they should consider, and what decisions they should make.
Value Creation: In Execution
There is value in assisting your client with the execution of everything above. If your client struggles to execute, you create value by providing it.
Execution as a pair of hands: Sometimes, what your client needs is a pair of hands to do some work they can't do because they lack resources. In some circumstances, it means doing something for your client. In other situations, you will recognize this as outsourcing, taking over all the work for them to produce a result that can't or don't want to do.
Execution in delivering results: You create value when you provide the results you sell. You eliminate value when you don't (along with your client's trust—and their future business). Better execution is more valuable to your clients. They also find more strategic outcomes more valuable.
Execution and accountability: You create value by owning the outcomes you sell, taking responsibility for producing results, ensuring your team resolves your client's issues. You also create value by mitigating any challenges by being resourceful and solving problems. You own the outcomes, but your team owns the transactions, which means you are accountable for your organization.
There is more to say about execution and results. In part, it may be made up solving problems and eliminating challenges. It might also be made up of taking advantage of opportunities. Some issues are small, making the value creation equally small. Other problems and challenges are enormous, and solving them creates massive value. Opportunities also exist on a similar continuum.
Value Creation: In Context
An important consideration is the context in which you are trying to create value. The idea of context suggests one needs and other-orientation.
Value in understanding what your client needs to know now: You need to be able to recognize where your client is now to understand what they need to know. It is okay to have a theory, and it is okay to be wrong. However, if you want to create value, helping your client learn what they need to know is a good starting point.
Value in understanding the context in which you are offering advice: There is a reason we explore change with our clients to know what they need, why they need it, and what the best choices are for them specifically. You create value when you match your advice to the client, getting things right—something difficult to do if you don't spend time learning from them as well as teaching.
Methods of Value
There are several ways you can create value for your clients and your dream clients.
Inform: Providing information that helps your client understand something they want or need to learn is value.
Educate: Teaching your client something they need to learn is a form of value creation. You create even greater value when your client wants to learn.
Inspire: I am using the word "inspire" in a particular way here. If you believe selling is about helping people change in a way that improves their lives and their businesses as I do, then helping them believe it is necessary to change and take action is value creation.
Entertain: You can improve how you create value by using methods that engage the people for whom you are creating value in a way that makes it easier to deal with the challenges of changing.
On Being a Value Creator
If you want to create value for others, the ideas here will give you a framework for thinking and acting in ways that others will perceive as value. If you want to produce better results for yourself and your clients, and if you're going to do work that is purposeful and meaningful, there is not anything that does more for you than doing more for others.
Being a value creator is a choice. It is a personal decision you make. Only others can determine whether what you do is valuable to them or not. You alone can decide to do what is necessary to produce some result that might make them believe you are a value creator.