Can you put a dollar value on switching from an ineffective (or even absent) sales process to an effective one? According to the Harvard Business Review, you can. Companies with a solid pipeline management process saw an average of 15% more growth over companies without one.
Chances are, you have invested a lot of time and resources into your Salesforce solution. Make sure you're using the tools at your disposal to their fullest potential, to ensure that your sales process is as frictionless as it can be.
This post will cover four easy ways to use Salesforce to simplify your sales process.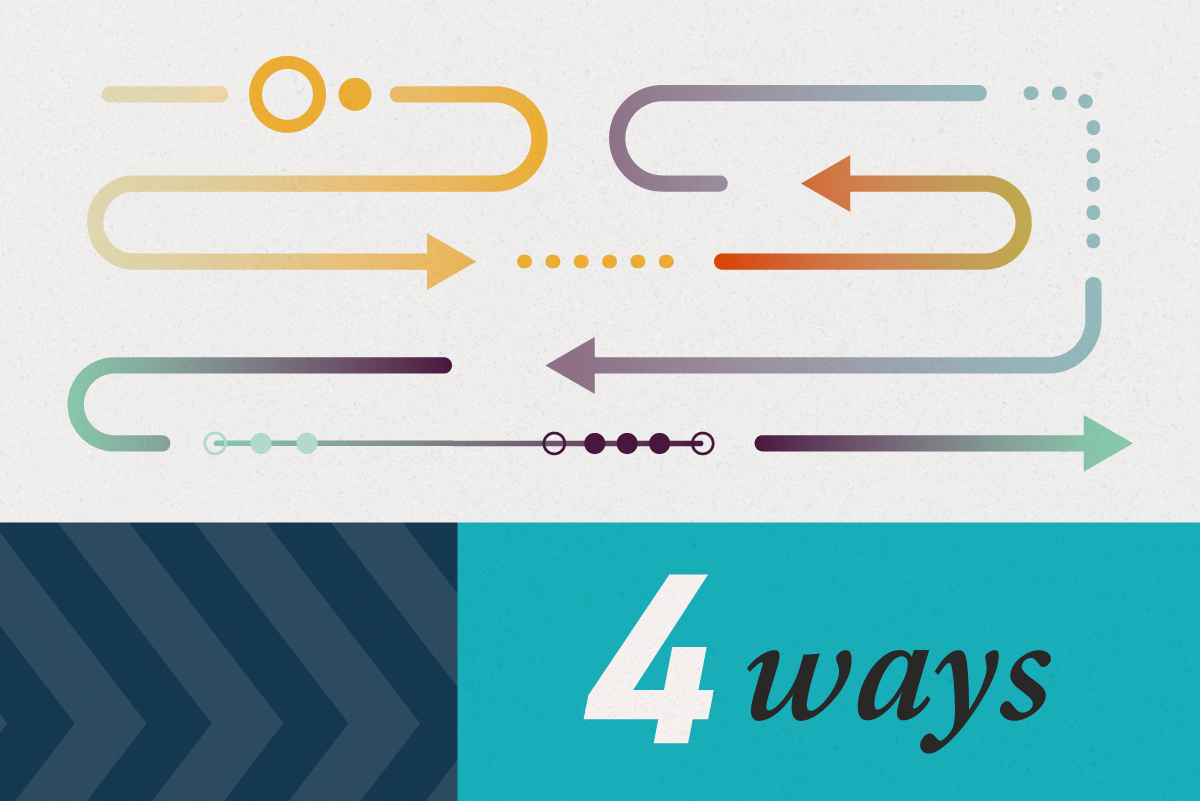 Improving your Sales Process in Salesforce
We once viewed the sales process as a straight line of clear outcomes from "target" to "closed," but more and more salespeople recognize that modern sales are nonlinear. The nonlinearity results from companies and their stakeholders struggling to decide and to build the consensus they need to significantly change their business and their future results.
There is still every reason to have a solid sales process, even if your sales conversation doesn't follow the exact route described in your playbook. Your process should allow you to achieve the outcomes that create value for your client as you position yourself as the right person to help improve their results. A sales process should include a way to target your highest value prospective clients, a discovery process that ensures the client needs what you sell and will benefit from acting, a presentation and proposal stage that confirms the new approach will work for the client, an acquisition stage for the administrative tasks, and a final stage for negotiations.
In The Lost Art of Closing: Winning the 10 Commitments That Drive Sales, you'll find a nonlinear sales approach that emphasizes facilitating a needs-based buyer's journey. Many salespeople find that this model gives them greater control over the conversations that most clients need to commit to before they can decide to change.
Even though we emphasize buyers' unique needs-based journeys, it is a mistake to not use a sales process to identify where you are in the sales conversation, which outcomes you need to pursue, and what your client needs from you in the way of value creation. It's critical that you have a map to the sales conversation, both to ensure that you don't skip important conversations and so you don't allow your prospective clients to avoid the conversations necessary to good decisions: ones that they can execute and that will allow them to gain the consensus of their teams.
Your experience with Salesforce, discuss how the Accelerator can help sales teams properly leverage Salesforce, if applicable.
As an early adopter of both CRMs and Salesforce.com, we've found that one key to success is to reject a lot of the defaults and setup the CRM to match the outcomes you need from your instance. Most sales organizations don't need a twelve-stage sales process. There is often no benefit from making your sales process more complex than it needs to be.
We suggest capturing your competitors on the Company pages, allowing you to track which of your competitors are serving your prospective clients. Displacing a client in one company may provide a playbook that allows you to displace them with other clients.
Let's look closely at four tools in your Salesforce environment you should be leveraging to improve your sales process.
Process Builder
The Salesforce Process Builder is used to automate business processes using if/then logic. While building the process, you can see a visual representation on-screen.
Salesforce.com has done an excellent job facilitating smart automation. The process builder can automate many things, from prospecting sequences to updating the status of opportunities and providing a list of tasks that the salesperson needs to complete, based on update to an opportunity.
The process builder can also provide a way to manage leads, assigning the lead to the right salesperson based on a series of rules. As Salesforce.com has integrated marketing, the process builder can automate notifications when a prospective client has taken some action on a marketing message.
Linking lead management with a prospecting sequence creates a more professional approach to pursuing prospective clients by ensuring that the salesperson makes a call, then follows up with insights that the client will find valuable based on their prior actions. Because the sequence is already in place, the salesperson need only customize a message and follow the sequence, making adjustments as they engage with the client.
Integrations
As Salesforce.com has grown over the years, the developers have tried to make it easier to incorporate other software applications, integrating them into the platform. Integration allows the sales force to go to a single platform that provides access to all of their different applications.
Some of the more popular applications for integration include G Suite applications for documents and spreadsheets, Slack for internal and external communications, and DocuSign for contract management. Regardless of the software you use, it's likely that Salesforce.com can accommodate an integration.
Leveraging integrations is important for streamlining your sales process. When important customer and lead data is scattered among disparate systems, it adds an unnecessary hurdle for your sales team. This slows your process down. At worst, your team may be missing crucial decision-making or customer information simply because they did not check all systems before making a call.
Salesforce allows you to set up alerts and notifications that can be automatically triggered based on updates in the system or changes to specified business metrics. We suggest that the first alerts and notifications include any action taken by a prospective client. If there's any evidence that the prospect is looking for information, the system should notify the salesperson responsible for the prospective client.
We are proponents of managing opportunities, including issuing alerts and notifications as a deal moves forward. Deal management is a critical skill for sales managers and sales leaders. Tracking the progress of high-visibility, high-value, must-win deals through alerts allows the sales manager to ensure that the deal strategy is being effectively pursued, and if necessary, to deploy additional resources.
Determine which stakeholders should receive notifications for various system events you are tracking. The best practice here is to set up alerts and notifications only for the few people who need the update. Most sales organizations already struggle to keep up with the deluge of communication; you don't want to make it more difficult to keep up with opportunities by notifying people who need not know.
Discuss the importance of automated alerts for specified events and metric changes in this section.
Opportunity Stages
Your sales staff should be marking contacts with appropriate opportunity stages in Salesforce as part of your sales process. These stages automatically trigger a probability value depending on the stage selected.
To best use Opportunity Stages for your process, you should customize the stages and probabilities for your business. One mistake some sales organizations make is accepting the default percentages in the default stages. Probabilities are difficult to manage, and it's best to use an average. For instance, a presentation might show a 75% likelihood of winning the deal, even though the prospect is still considering two other sales organizations, making the real likelihood no greater than 33%.
Tracking Opportunity Stages can assist your team in pipeline management efforts. One of the most important non-negotiables is tracking opportunities. Make it clear to your entire sales staff what each stage means and when each stage should be used. You should never converse with a salesperson about an opportunity without consulting the record of the opportunity and the salesperson pursuing the deal.
How Can You Improve Your Sales Process in Salesforce?
Success in sales is difficult enough, so you would do well to provide a specified and consistent sales process for the success of your sales team. Even though the process isn't likely to be linear, locating yourself and your clients on a map of the sales conversation is much more effective than winging it and not exercising control of the process by facilitating the buyer's journey.
The Sales Accelerator provides both a sales process and a set of tools, giving your sales force a state-of-the-art, modern approach to creating differentiated value in the sales conversation.