For as long as anyone can remember, sales leaders have sought a way to ensure their team wins deals. They spent a lot of time and money developing a linear sales process that promised salespeople could consistently win deals simply by achieving the outcome of each opportunity stage. The fallacy is that the linear sales process disregards any other variables, including the quality of the salesperson, the value of the conversation to the client, and other elements that cannot be defined by a simple checkbox.
Many in sales still cling to their belief in the linear sales process. It is central to the new organizational structure that breaks the sales conversation into stages with different roles and titles. Technology companies in particular believe that sales moves along a conveyor belt. This is a mechanistic view of selling, but this view, like the linear sales process, disappoints.
B2B sales is not a conveyor belt, nor is it something that is improved by breaking down the different conversations into specialized roles. Instead, it is a dance.
The Nature of the Sales Conversation
A sales conversation is a complex, dynamic set of conversations. Parts of the conversation may have things in common, while also requiring different topic coverage.
It is also true that different contacts and stakeholders need different conversations at different times. Some move steadily forward, while others need to retrace their steps and repeat some important conversation. Still, others need less of some type of conversation, especially when they have frequently bought what the salesperson sells.
We have commoditized the discovery call to where it no longer creates value for clients, who are bored by the repetition and need greater help from salespeople. For certain, salespeople have not been taught or trained to recognize what conversation a client needs as part of discovery.
If you'd like some help updating your discovery approach, consider joining my webinar on the topic on August 24th, 2023.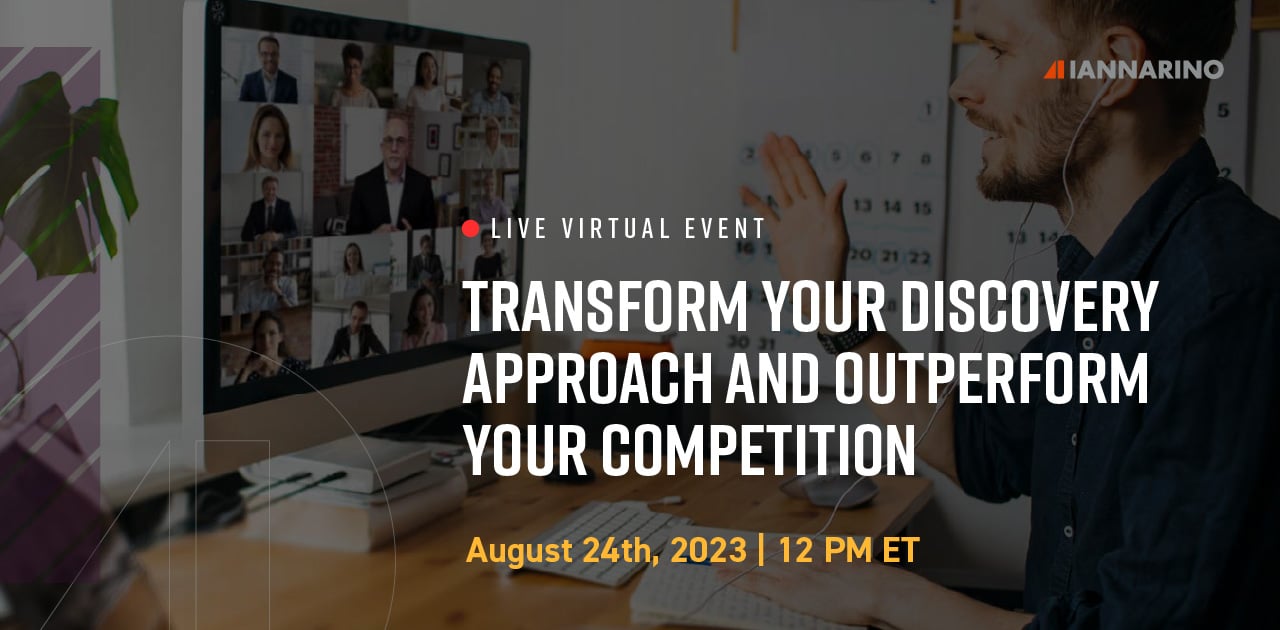 The Mistake of Velocity and the Dance
In The Lost Art of Closing: Winning the 10 Commitments That Drive Sales, I wrote that you cannot go faster than your client without leaving them behind. You may have heard that time kills deals. That may be true in prospecting, but it is no match for a transactional salesperson who is taught to limit the amount of time they dedicate to the sales conversation. This person races through the basics, which creates a rushed, high-pressure experience for the buyer.
Selling is more like a dance than a fast-moving conveyor belt or a paint-by-number process. Two people are enjoined in a conversation, each responding to the other. If one party is dancing and the other is sprinting, there is no dance. In all cases, winning is more important than reaching the finish line faster.
The dance requires cooperation and coordination of movements. One party leads, and the other follows. The more they are on the same page, the better the dance.
What Does the Client Need?
When the client leads the sales conversation, you are likely to receive a request for a proposal. Your dancing partner in these scenarios is not a great partner, as they don't know how to dance. More still, they don't want to learn. It is difficult to have a conversation when one party is unwilling or unable to engage in a conversation.
Engaged contacts who are interested in the sales conversation make it easier to understand what your prospective client needs to be able to make the best decision for their company and their future results. One skill you need to develop in sales is the ability to recognize what your contacts need from you. Possessing this skill will help you create value for them and increase your chances of winning their business, while also ensuring their results.
Salespeople who cannot recognize what their prospective client needs may have a tough time winning deals where the client needs a conversation that the salesperson missed. It's also possible to risk losing an opportunity because your contact avoided a necessary conversation. This, too, is part of the dance.
The Single Vehicle for Creating Value
You will never win all the clients you want, but you will win every client that wants you. So how do you make your client want you?
I never tire of reminding you that the only vehicle for creating value is the sales conversation—the dance. What makes you a good dance partner is your ability to know what your contacts need to do to realize some important outcome they are struggling with.
What we are describing here are the complex, dynamic conversations that require the salesperson to help their prospective clients move forward. The vehicle is always the sales conversation, but the content and context of a conversation with one prospective client will be different from that with another. Some contacts need more information and education, especially if they have never bought what you sell in the past. Experienced buyers may need less information, as they have danced this dance many times.
B2B Sales and the Dance
When it comes to sales, leaders want the consistency they find in operations and finance, and they struggle to understand why sales is different. First, in operations and finance, competitors do not try to interrupt your ability to do your work. Second, some companies and their decision-makers may not connect to what you sell or how you sell it. Sometimes you connect with a person and their team, but other times, you don't have that same chemistry. The sales process or the structure of the sales force has no power to change these things.
The dance is choreographed by your sales approach, and your ability to create value for your contacts and lead them. You must ensure they acquire the information and insights that would allow them to confidently move their change initiative forward. Sometimes you need to repeat a conversation before continuing, taking a step back and taking a step forward.
Trying to speed up or skip steps will cause the problems that come from trying to cheat the nature of a complex, dynamic conversation. Significant change that drives new or improved outcomes is difficult. Anything other than the dance of the sales conversation is unlikely to provide a better outcome.