K. Anders Ericsson is the Conradi Eminent Scholar of Psychology at Florida State University and an expert on expertise and human performance. Ericsson is also the person who discovered the 10,000 hours rule, the idea that it takes 10,000 hours of deliberate practice to become an expert, as popularized by Malcolm Gladwell in his book Outliers.
Most salespeople work around 2,000 hours each year, making expertise a five-year project. But what is more important than the number of hours is deliberate practice. "Deliberate practice" is very different from "practice," requiring the one who wishes to improve to give some activity their full focus and attention to improve their performance.
One can work in sales for a very long time without getting better. You can work in sales for ten years and have the same year ten times. To prevent yourself from ending up in this pattern, you have to work to improve your competency at endeavor made up of many other skills, attributes, and behaviors.
How the Best Get Better in Sales
A Better Way to Learn from Failure
Unlock Success by Doing the Right Thing Long Enough
Prospecting Performance
We spend a lot of time and spill a lot of ink writing about prospecting. There is never a shortage of people who tell you that you should—or should not—make cold calls. Others would say to use automated emails and a brute force approach to prospecting by cluttering up your prospective client's inbox three times a week. Prospecting is a critical activity, as it is how we start a conversation with our clients. Without that conversation, there is no opportunity for you or your dream client.
If you are going to get better at making calls, sending sales emails, leaving voicemails, and executing all the touches and attempts in your prospecting sequence, you want to improve in every approach over time. You won't find success by activity alone. You will improve your skills and abilities and results in getting a meeting by becoming more effective over time.
A List of the Best Prospecting Strategies
How to Improve Your Broken Prospecting Sequence
My Proprietary Strategy for Gaining a Meeting
4 Ways to Boost Your Cold Call Results
The Right Way to Leave a Voicemail in Sales
How Do I Get My Prospects to Respond to My Email?
3 Simple Rules to Improve Objection Handling
How to Get Past the Gatekeeper
What You Need to Prospect Successfully
Improving Discovery
There is this belief that we win our client's business when they agree to buy and sign a contract. While that is technically true, your prospective clients decide much earlier who they believe will be the right partner to help them improve their results. Most people think that you win a deal during the discovery phase of the sales conversation, and I include myself here.
There is an art to discovery that now depends on having the business acumen, situational knowledge, insights, ideas, and a set of questions that create value for your clients by helping them discover something about their business and potential. Sadly, most salespeople don't prepare for what are some of the most important sales calls, nor do they work on their approach, which, at it's worst, is something like "So, what's keeping you up at night?" or some other method that invites the client to describe all the ways they are dissatisfied.
To improve your discovery, you have to explore new approaches, build your insights, and develop a strategy based on creating value for your clients. Every discovery sales call is an opportunity to improve in consultative selling.
Improving Your Effectiveness in the Sales Conversation
The Problem with Leading with Your Value Proposition
How You Sell Is the Key to Winning Big Deals
How to Get Better at Active Listening
What is the Value of Your Discovery?
How to Provide Your Client a Higher Resolution Lens
How You Communicate Determines What Kind of Salesperson You Are
Insight Stacking is a Powerful Way to Create Value Now
Integral Discovery and Deepening Your Diagnosis
How to Develop and Share Your Insights to Create Opportunities
Controlling the Process
My training platform, Sales Accelerator, is designed to help slow down the game by recognizing where you are in the process and providing you with the strategies and tactics to handle the sales conversation effectively. When you have control over the process, you massively increase your odds of winning big deals.
Improving as a consultative salesperson means more than providing your client with the right advice, a solution they can execute to produce better results, and the idea that you can guide your contacts through exploring new potentials and making the right decision for their business. The best guide for learning to control the process is The Lost Art of Closing: Winning the 10 Commitments That Drive Sales.No more pushy sales tactics. The Lost Art of Closing shows you how to proactively lead your customer and close your sales.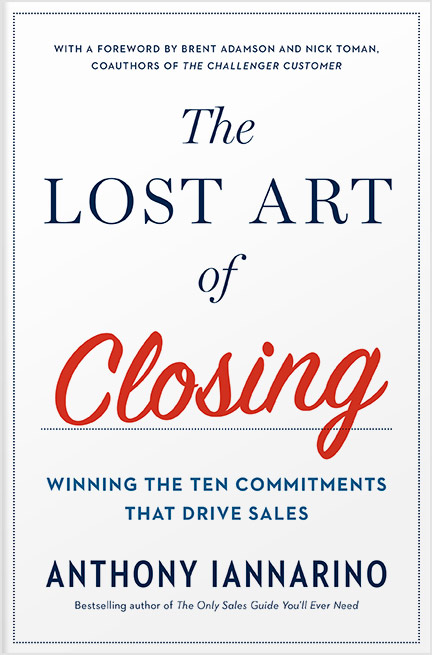 Your contacts are almost sure to try to avoid specific conversations that are necessary to moving forward. They're also likely to try to wriggle out of some of the commitments they need to keep to move forward, including things like building consensus inside their company and resolving the concerns that prevent some of their peers from agreeing to move forward.
What Your Prospective Client Needs from You
Why Inviting Objections Helps You Win Big Deals
How To Effectively Close a Complex B2B Deal
What to Do When You Know They're Not the Sole Decision-Maker
How to Build Consensus With an Instructive View of the Buyer's Journey
Why You Must Control the Process for Your Dream Client
You Need to Know How to Close and Control the Process
The Unparalleled Value of Negotiating the Process
11 Ways You Give Up Control of the Sales Conversation
Controlling the Nonlinear Sales Conversation
Negotiating Deals
There are many areas where it is essential to improve if you want to be a consultative salesperson, like presenting, overcoming objections and resolving concerns, and designing solutions for and with your clients. However, you need to win new business, and negotiating to win it at a price that allows you to execute for your clients flawlessly is critical.
The idea of deliberate practice is different for those of us in sales. While we can—and must—role play significant client conversations, much of our practice occurs when we are playing the game, unlike the violinist who can practice in her bedroom without anyone watching her fail and try again until she masters some technique. The same is true of negotiating skills.
Conceding on Price and Establishing the Basis of Future Negotiations
How to Retain Your Power in a Negotiation
Do You Know How to Negotiate in Consultative B2B Sales?
How to Negotiate a Win-Win Deal
Why You Absolutely Must Negotiate With Your Client First
Don't Negotiate Until You Have Been Selected
Training Your Clients to Negotiate Price and to Expect Discounts
How to Stop Agreeing Your Solution Isn't Valuable
Every interaction you have with a client is one in which you are mindful, working on perfecting some part of your sales approach, or it is not. It's easy to go through the motions of a sales conversation without focusing on improving your results, which is why the bottom 80% has a tough time cracking the top 20%.
Becoming a professional sales rep isn't easy, and it isn't the same thing as having a job title that suggests you are a salesperson. Do the work to master your craft, create better results for your clients, and the better outcomes you want for yourself.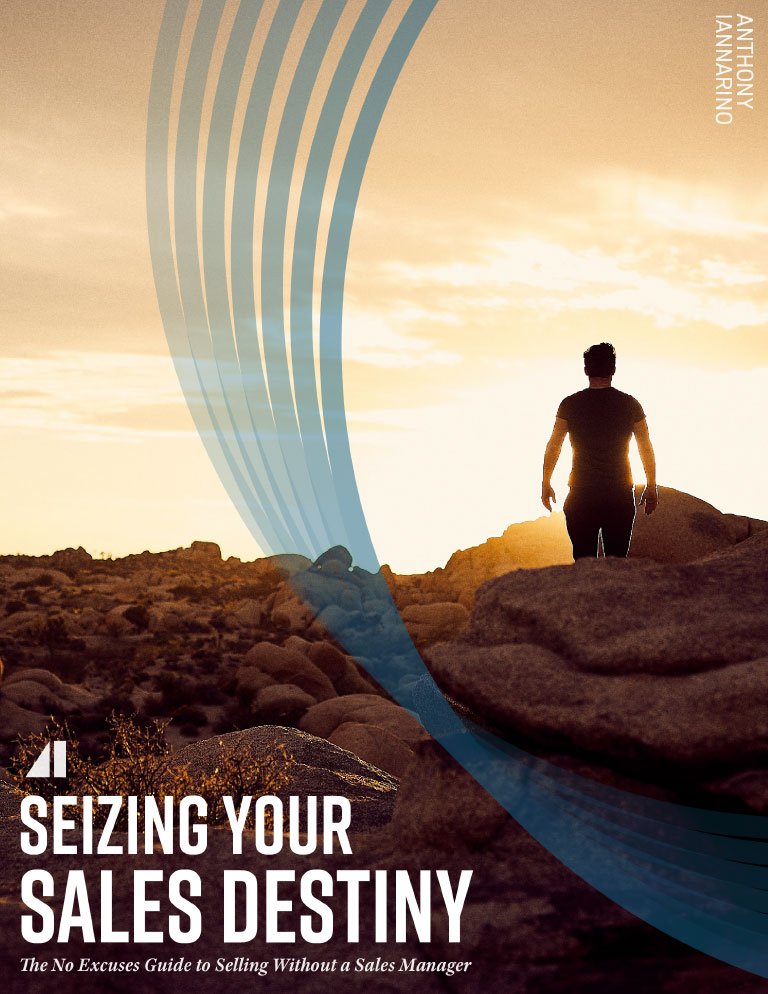 Get the Free eBook!
Learn how to sell without a sales manager. Download my free eBook!
You need to make sales. You need help now. We've got you covered. This eBook will help you Seize Your Sales Destiny, with or without a manager.
Download Now