Many salespeople start conversations with a prospective client by sharing information about their company, outlining their company's products and services, or even just talking about themselves. But with very few exceptions, leading with those topics doesn't create any real value for the person on the other side of the table.
So instead of talking about yourself or plodding through your marketing department's slide deck during your first meeting, use your client's time wisely: learn more about their story, identify their needs, and show them something that might help them.
Establishing Your Credibility
One of the reasons marketing presentations include the company's history is to help establish its credibility, and that's often also why individual salespeople brag about how long they've worked for the company or in the industry. Flashing those bona fides might give you a small boost of confidence, but it really isn't valuable for your prospective client.
Instead, demonstrate your competency by asking powerful questions and sharing your insights with your client. That shows your expertise, not just your experience, and saves you time to pursue the outcomes of the sales call. Make the conversation about how you can help them!
As I've said before, the way you win deals is by creating a preference to buy from you and your company, a goal you won't reach simply by reciting your resume or sharing a slide deck about your company. You create a preference by creating more value for your prospective client than any of your competitors, so you need an approach that starts with value creation.
Where to Start
Selling is a complex, dynamic conversation— there isn't one right way to do it. But a good first step is to start your conversation with ideas, especially ones that provide the context for discussing better results and the decisions your contacts are charged with making. One way to do that is to ask your client to tell you about themselves and their role, so you can focus on who they are and what they need, weaving in your insights and ideas as your prospect answers your powerful questions.
The presentations that create more value for your prospective clients clearly identify the factors that limit their results and the trends that are going to impact their business— and their decisions. That's why modern selling starts with the idea of sense-making: providing your prospective clients with a higher-resolution lens through which to see their business, their challenges, and their opportunities.
By starting there, you still establish your own credibility, but you do so by showing the kind of advice you can offer your client on key business decisions— something that isn't easily accomplished by the first eight slides in your pitch deck.
Where to Go Next
To create a buying preference, you need to be the person who can best explain why your prospective client is struggling to produce a certain result and how they can best improve those results. Think of this as the "one-up" position, meaning they believe that you know more than they do about improving their results.
The more time your client spends talking early in the sales call, the better you are doing. One of the things that creates a preference to buy from you is showing that you care enough to understand what your contact needs, why they need it, and what kind of solution would work for their company. The time you spend active listening, taking notes, and confirming your understanding about how best to help them, the closer you get to winning their business.
Experience Wins
In B2B sales, it's not your company or your experience or your personality that causes you to win your client's business. Instead, it's the value you provide throughout the sales conversation that is going to determine whether they choose you or your competitor. From the very start, you need to nurture that value by the information you share and the questions you ask.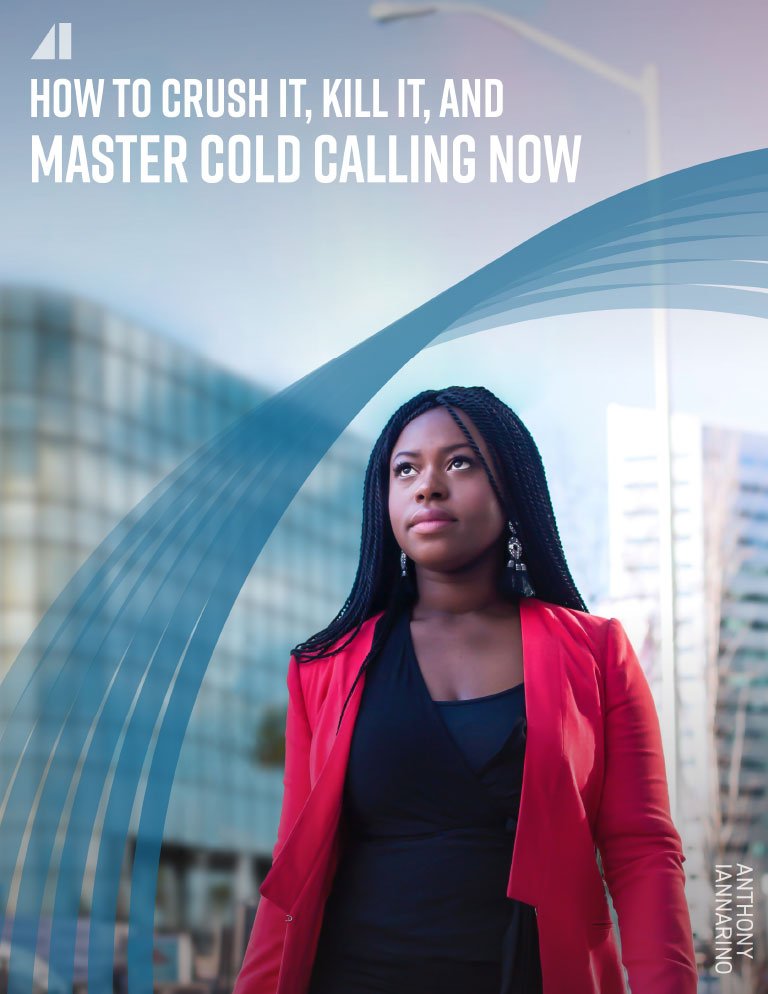 Get the Free eBook!
Want to master cold calling? Download my free eBook!
Many would have you believe that cold calling is dead, but the successful have no fear of the phone; they use it to outproduce their competitors.
Download Now