Selling is challenging enough without having to do it at a distance. While the combination of video and audio is better than audio alone, it doesn't come close to being in the room with your prospective client. The conversations are different, something less than they should be. However, post-pandemic, virtual selling is here to stay. While salespeople are still holding face-to-face meetings with their clients, virtual selling is certain to be part of how we sell, especially for interactions like a 10-minute conversation that would otherwise require the salesperson to travel to the client's location.
One challenge of virtual selling is a lack of attention from the client. It seems the more virtual meetings a salesperson has, the more the client's engagement fades. This is unlike what would happen if you were sitting across the table from one another. Over time, virtual selling has come to feel more and more transactional. It lacks the spirit, soul, and quality that exists when people gather in one place, but there are ways to improve virtual selling. Some are technological and others are behavioral.
Technological Improvements to Virtual Selling
One reason virtual selling doesn't feel good is poor lighting. When your room is dark, on video it can look like you are in a dark cave. While you may not be able to do anything about your client's dark environment, you can do something about yours. If you can use a space with natural light, selling from that location can make your environment feel warmer and more inviting. You'll also look better with good lighting. If you don't have a reliable source of natural light, you can buy lights for a few hundred dollars. To maximize their effect and to warm up your environment, you'll need a videographer to set them up. This is worth paying for.
You can also improve your client's experience by buying a good camera. Laptop cameras have improved over time, but they are not nearly as good as real cameras when it comes to virtual selling. A camera with a wide lens will show more of your background, giving your client a better view so they feel more like they are there with you. Make sure your background is clean, warm, and inviting.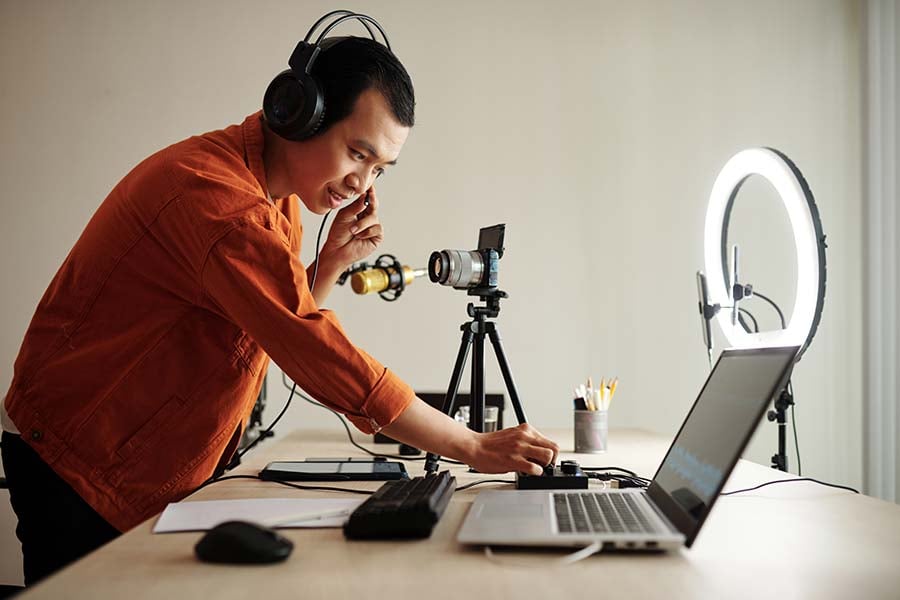 If you sell virtually, you might request that your company invest in a teleprompter. A teleprompter makes it feel as if you are looking at your client, instead of their image on your laptop screen.
Behavioral Changes for Virtual Selling
One way to improve your virtual selling is to provide more energy. What is missing from virtual selling is the emotion, connection, and dynamics of a face-to-face meeting. It often feels like people are trying to be overly polite to each other, and conversation can seem stilted.
The first thing you can do to deliver the right energy is to smile when your client joins your meeting. I have seen research that suggests that someone sizes you up in the first seven seconds. The smile shows you are happy to see your contact, while also making you look nice, pleasant, and professional.
In an acting class I attended, I was asked to play a part that required me to yell at my partner. Even though I thought I was delivering a lot of energy, it came across as way too soft. Virtual meetings can have a similar effect. If you recorded and watched your performance, you would notice you are not providing the same level of energy you would have if you were in the same room with your contact.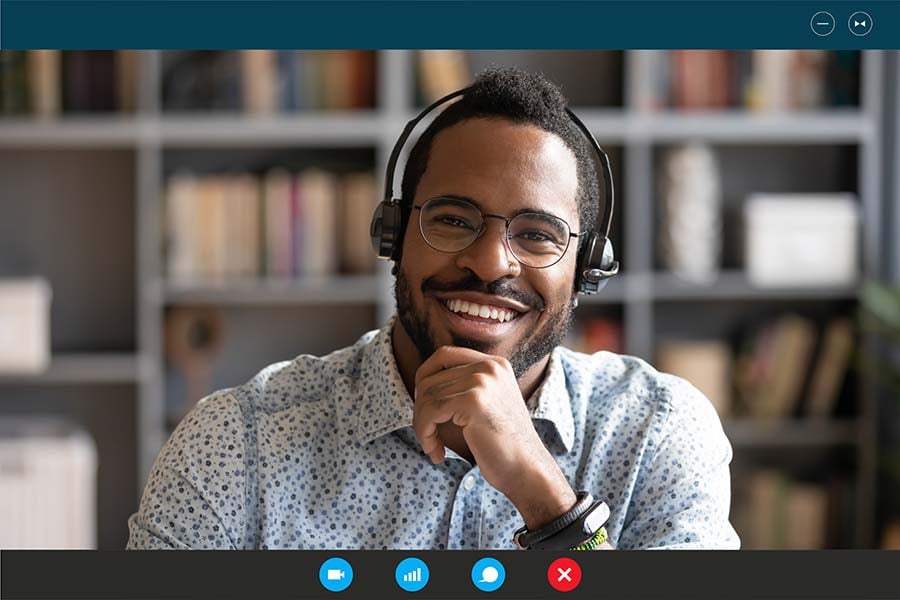 I am opposed to beginning a sales conversation with rapport-building in face-to-face meetings, but because virtual selling feels more transactional, it can help to warm up your contact with a few minutes of conversation. This is about providing the right energy for a sales conversation. It's important to recognize you are likely competing with other salespeople, and your performance is still one of the variables of success in winning deals.
When to Avoid Virtual Selling
At the end of 2021, four senior leaders told me they intended to convert all sales to virtual selling. A couple of leaders told me they would reclaim the travel budget and use it to hire more inside sales reps. From their view, they were highly effective during the pandemic, so there was no reason to go back to face-to-face meetings. But these senior leaders hadn't made a sales call for many years. I cautioned them they would lose deals by taking this approach.
You must always believe your competition will do something you aren't willing to do. The decision to not visit your client's location is yours to make, but consider the message that sends when your competitor spends three hours touring the facility and meeting the people that care about the potential change. You are conceding that your prospective client isn't as important to you as they are to your competitor.
The larger and more important the client's needs, the more you need to be there face-to-face. This doesn't mean you can't still pop on video for a short, simple meeting. A good guideline to follow is: Do discovery face-to-face when pursuing large clients or large projects and keep virtual meetings for less substantive conversations.
Hybrid Virtual Selling
In the future, most companies and their sales forces will be hybrid, meaning some meetings will be face-to-face, while others will be conducted over video. Our industry has adopted virtual selling, which means salespeople must learn new skills and use new technologies that improve the experience for their prospective clients and their existing accounts.
To improve your virtual selling, improve your technology and your environment, and work on generating the energy that would match a face-to-face meeting. The only vehicle we have to create value for our clients is the sales conversation, so we should consider how to do that virtually and when to favor in-person meetings over virtual methods.