This is the third installment in the How to Talk to Your Sales Force series, the first two being How to Talk to Your Sales Force About Prospecting and How to Talk to Your Sales Force About Closing Big Deals. This post will cover talking to your team about the importance of a pipeline.
Seeing Our Future Now
Unlike other parts of our business, it is easy to see what our future looks like in sales by inspecting our pipeline and your individual pipelines. The pipeline tells you whether you have enough opportunities to reach your goals, and it also tells you if you have the right opportunities for our business. The pipeline is a list of the future clients we are acquiring for the business and some opportunities that might take us a couple tries to win.
A pipeline with too few opportunities causes a certain number of challenges we are trying to avoid, starting with not reaching our goals. Because you will lose some deals, it isn't important to have enough opportunities to be able to cover any deals you lose. You can do everything right in sales and still lose. We want to prevent being desperate, something that prevents sales organizations from walking away from bad deals.
But the number of opportunities is only one factor. We also want the right opportunities. All opportunities are not created equal. We are building a pipeline of mature clients, the kind who will appreciate the value we create and who will make the necessary investment to allow us to produce our best results.
The Perilous Position of Playing Catch Up
One of the challenges that we are going to avoid is "playing catch up." Because time is a factor in our profession, we don't want to get off track, fall behind, and be forced to catch up.
What happens to some salespeople and some sales forces is that they fail to produce new opportunities during some period. You have probably seen salespeople who did too little work creating new opportunities in January, only to find that they had to double the number of opportunities they needed in February. Being unable to catch up in February, the deficit grew so large that there was simply no way to catch up.
Because you can't count on compressing the sales conversation, creating new opportunities later doesn't help you reach your goals. Even when you can control the sales conversation, you can't control when stakeholders are available when your prospective client can go live, or dozens of other factors that might take more time.
This isn't a game that we want to play. It's much easier to build the pipeline by working to create new opportunities that keep us in time.
Deals at All Stages
A healthy pipeline is made up of deals that are at different stages, deals that are progressing and moving forward. Some sales organizations only look at the pipeline to ensure they are creating opportunities. Still, we also look at the pipeline to ensure that we are doing the work to capture the deals we are working successfully.
One of the ways we make sure we are effectively pursuing these opportunities is always making certain that deals move forward from one stage to the next. We never want to leave a meeting without gaining a commitment to what comes next. Even though we know the sales conversation and the buyer's journey are nonlinear, we still use our process to express where we are in the sales conversation and ensure we are not failing to achieve the outcomes that lead to won deals.
There are a number of signs that give us some indication as to how we are doing. Too many early-stage deals that are not progressing can be evidence that these deals might have some problems that cause them to age out. A large number of deals at later stages with too little early and middle stage deals means you may be overconfident, which can cause you to feel you don't need to keep pursuing opportunity creation.
We are always going to look at the whole pipeline, not just new opportunities, and not just late-stage opportunities. Both of these practices cause no end of problems.
Overconfidence in Big Deals
We love big deals in b2b sales. We target large clients because we create greater value for them, especially when they perceive what we sell as something strategic, something they highly value. But that said, when it comes to our pipeline, we are cautious of being overly reliant on any large deal to reach our goal.
We are a highly effective sales organization with a modern sales approach. We are confident in our skills and abilities when it comes to creating and winning big deals without being overconfident. What we want to prevent is relying on any single deal to reach our goals. That means you can't rely on one huge opportunity to reach your target.
Salespeople and sales forces who rely on a few large deals often feel confident and comfortable winning these deals. Because these deals are more than enough to reach their goals, they let up building their pipeline. When they unexpectedly lose a large opportunity, they miss their target, not because they lost the deal, but because they relied too heavily on a single deal.
We look at the pipeline every week to make certain that we are building our future, including acquiring enough opportunities and the right opportunities for the business.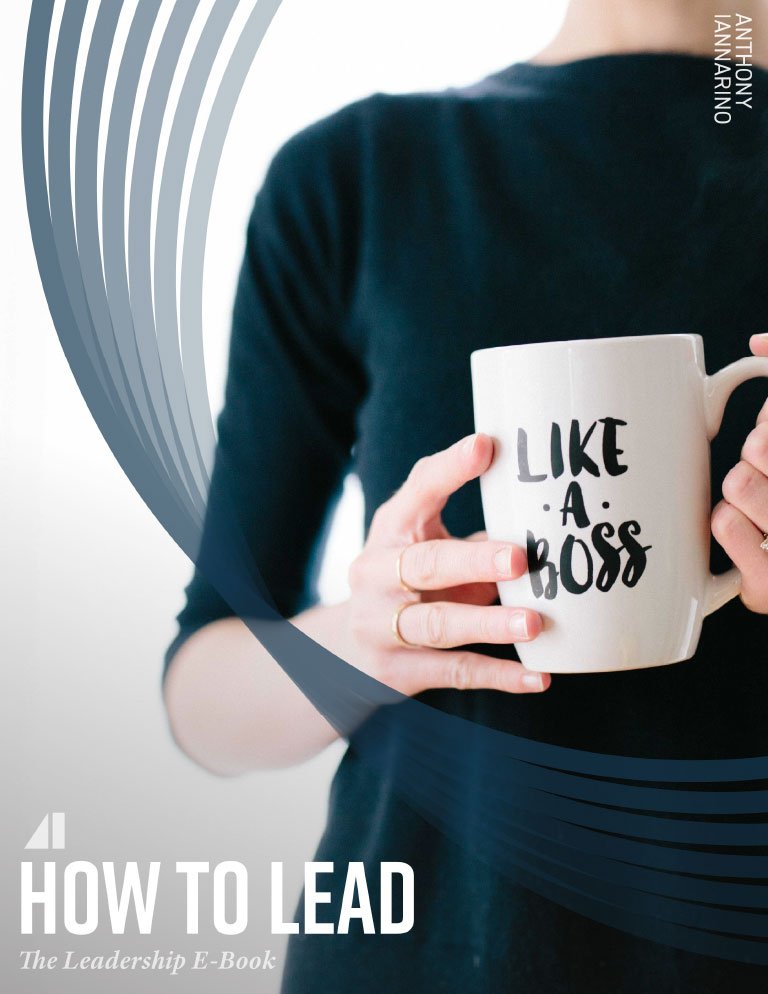 Get the Free eBook!
How to Lead: The Leadership eBook
As leaders, we're faced with decisions everyday—not all of which are easy to make. Learn how to make those tough decisions, hold yourself and your team accountable, and build a legacy with this free eBook.
Download Now