The Gist:
You can't be a great business advisor if you know nothing about business.
If you have the chance to participate in a small business, the experience will make you a better businessperson.
You should spend time learning from subject-matter experts to improve your business acumen.
When you are a B2B salesperson, you work for a business that serves other businesses. The people inside your company are businesspeople, as are the contacts you call on. You, however, might think of yourself mainly as a salesperson, or better still, as a consultative salesperson. The truth of the matter is that you are also a businessperson, a role that requires you to understand your business, your client's business, and the place where those two entities intersect to improve results.
The more you know about business, the better you understand how businesses work, their strategies to compete and win in their market, and the concepts and vocabulary that businesspeople use to communicate. It's difficult to be a B2B salesperson without also being a businessperson, and the larger and more complex your deals become, the more a lack of business knowledge and acumen will constrain your success.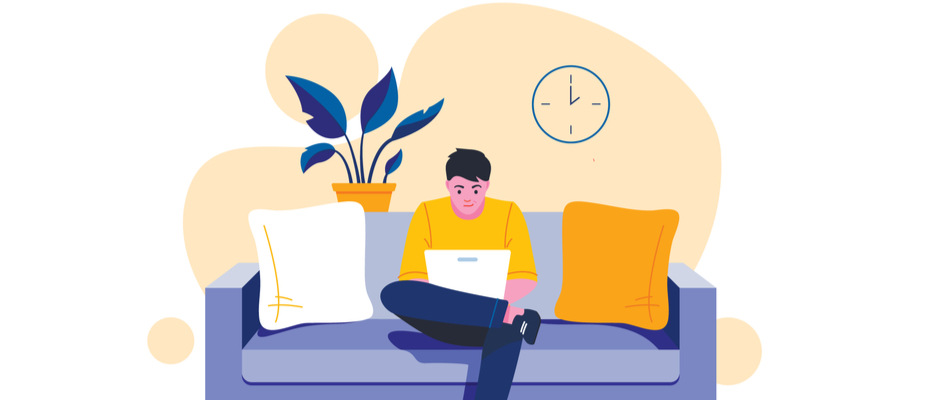 Hustlers pursue opportunities. They give themselves lots of chances to be successful. Discover what it takes to become the best hustler around with this FREE eBook.

The Case for a Side Hustle
My wife's friend recently delivered a batch of carbohydrates to our house, in the form of the delicious cinnamon rolls my wife ordered for Valentine's Day. Her friend isn't a professional baker, and she doesn't run a donut shop. In fact, I don't know what she does for a living, though I am certain she isn't a B2B salesperson. she just makes dozens of cinnamon rolls on Saturdays and delivers them on Sundays. It's her side hustle, a micro-business selling specific products to specific clients.
To run a business of any size, you need to create a legal structure, probably an LLC, after consulting with an attorney and a tax professional. You have to set up a bank account and a way to process payments from the people who buy what you sell. You also need an accounting system to track your sales and your expenses, and depending on how well you scale the business, you might need to hire a bookkeeper. Your little business will have a balance sheet, hopefully one with few liabilities and a rapidly growing number on your equity line.
All of these legal and financial structures, as small as they might be, teach you something about what it takes to start and run a business. They allow you to be more informed and more conversational when it comes to business. Adding an employee or two means learning about hiring, firing, benefits, retention strategies, and all the legal requirements of building a staff to help your grow your business. When you need equipment, you'll need to look up the current deductibility for capital expenditures in the current tax year and how much you can depreciate in the first year.
In short, as you become a businessperson you will learn to think like one, something that will help you become a better B2B salesperson.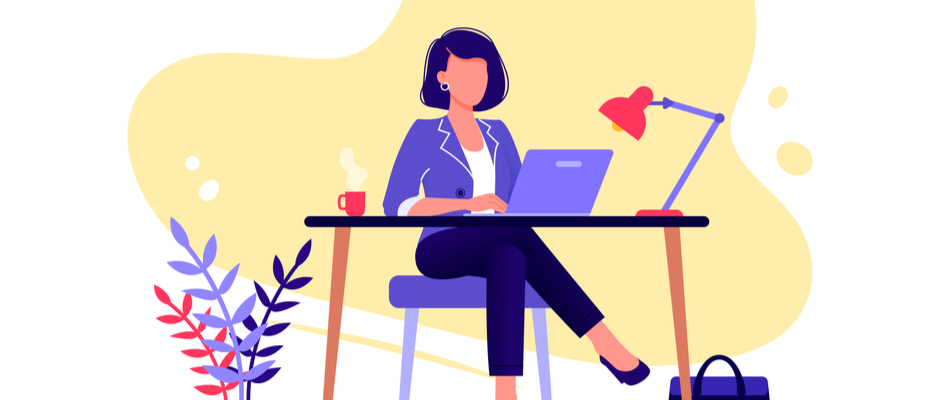 Many believe that cold calling is dead, but the successful use it to outproduce their competitors. Master Cold Calling with this FREE eBook.

Extra Hustle, Hold the Side
You might want to keep your main thing your main thing—after all, it's a good idea to double down when your bet is paying off. So even without starting a side hustle, you can learn what you need to know about business in your day-to-day work. Here is a short curriculum for becoming more of a businessperson.
Internal Tutors:
The first thing you can do to improve your understanding of your business and your client's business is to ask internal experts to tutor you over a couple of lunches (your treat, since you're the one getting the education). Ask someone in your company's finance office to help you analyze a prospective client's financial report and to help you understand what they see. One place to start is Apple's annual report—try asking how they generate such high free cash flow.
Ask a Human Resources rep about the challenges of acquiring and retaining talent, as well as the problems that come with compliance. Spend a few lunches with people in operations: ask them to walk you through a typical workday and the processes they follow to serve your clients. Your goal here is to gain concepts and vocabulary, so take careful notes and ask a lot of questions.
External Tutors:
You can also acquire a business education from the contacts you work with, as you sell them solutions and help them improve their results.
After you have been working with a contact for a while, ask them if they would mind answering some questions that would help you be more valuable to them in the future. An easy place to start this conversation is to ask what metrics are most important in their role or their industry, how they measure those outputs, and what causes them to improve or decline. You might also ask them how they compete with similar companies with similar products and services.
Before you ask them to answer your questions, first do a deep dive into their website and write down your questions. You should also look at couple of their competitors' sites to see if you find any differences worth exploring.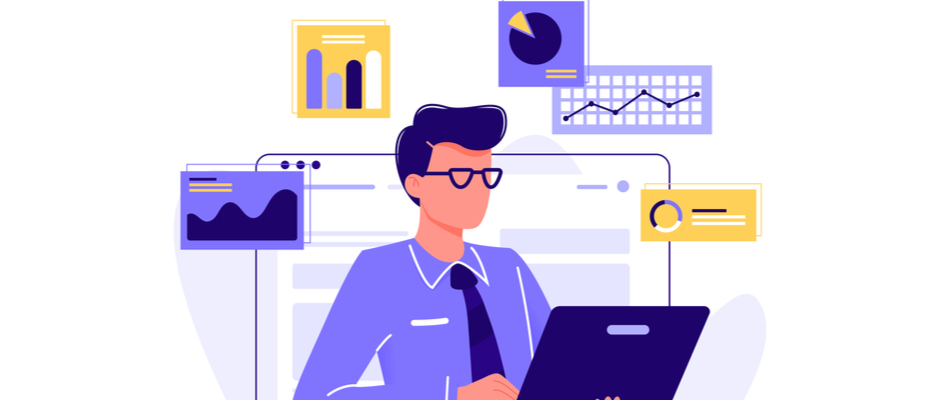 Read and Watch Business News
At the time I am typing this, Apple and Facebook are clashing over the use of your (and my) personal data. One company sells you products and services, while the other offers you as a product to companies that want to sell things to you. Whatever side you come down on, this is high drama, and as a businessperson, you should find it interesting.
Think business is boring? Start following Elon Musk (the world's most interesting man, thirsty or otherwise) on Twitter. Spend your morning with CNBC's Squawk Box and you'll learn more in an hour than you would from a week of ESPN—and over time, you'll find it's more interesting and with no less drama.
To excel in B2B sales, it's imperative that you become just as much of a businessperson as you are a salesperson.
Do Good Work:
What areas of business education would improve your business acumen in a way that improves your ability to help your clients?
Who could you meet with to help you understand more about your business and your client's businesses?
What content do you need to consume regularly to stay on top of what is happening in the business world?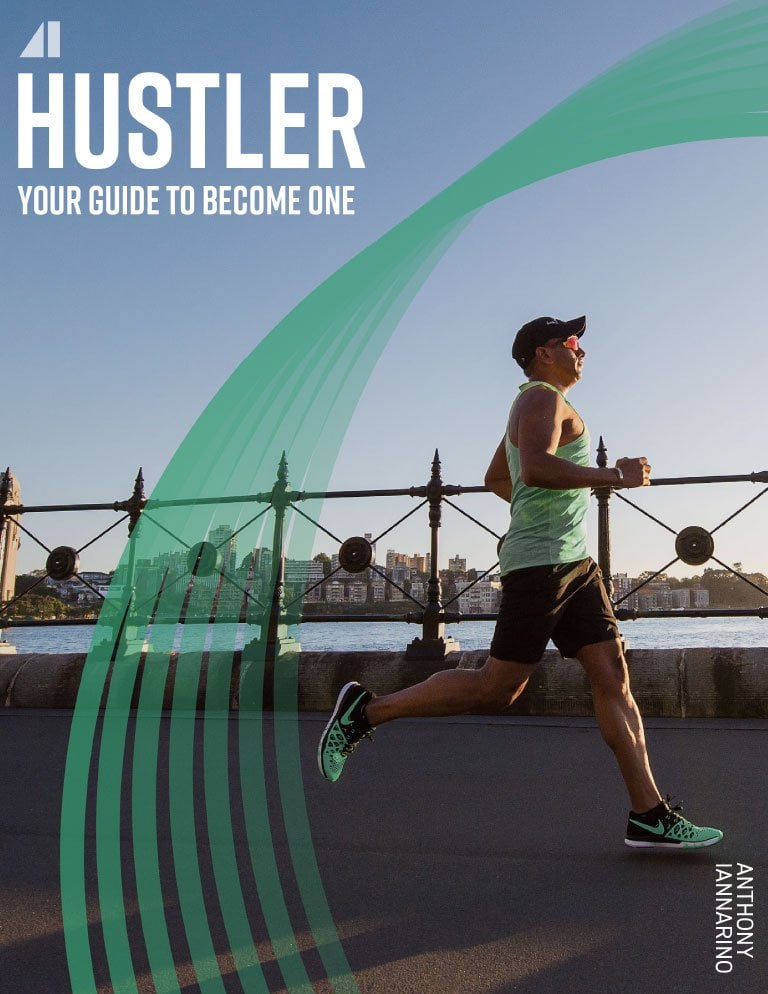 Get the Free eBook!
Your guide to become a sales hustler
Hustlers pursue opportunities. They give themselves lots of chances to be successful. Discover what it takes to become the best hustler around.
Download Now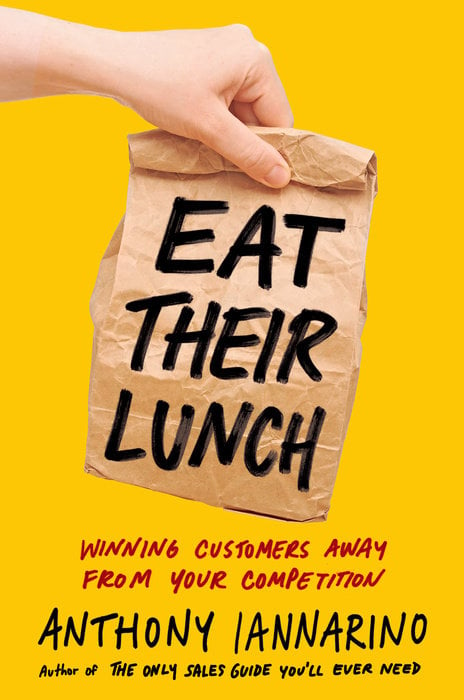 Essential Reading!
Get my 3rd book: Eat Their Lunch
"The first ever playbook for B2B salespeople on how to win clients and customers who are already being serviced by your competition."
Buy Now