There are very few who would argue that B2B sales hasn't undergone a radical change, especially when it comes to consultative selling, where two of the primary variables to success is providing the context that would help a prospective client see something invisible to them and the advice as to what they should do to produce better results. The idea that one is a sense-maker requires that they have the business acumen and situational knowledge to provide the context and counsel their clients.
We sometimes forget that selling is a series of conversations. It's never the product that makes the sale, but rather the conversation around the product. You ensure your solution is chosen not through the solution itself, but the conversation around the solution. You don't create a preference to buy from you (or work with you) except through the effectiveness of your sales conversation. For simplicity's sake, let's call this "creating value that creates a preference."
Early Stage Conversations
You improve your effectiveness in the early stages of the sales conversation by helping your prospective clients by providing them with the context that helps them understand their world and the threats, challenges, and opportunities that would help them further their objectives. It matters where you start this conversation, which is why you find not less than a dozen posts here that suggest not starting by talking about your company or your solution.
Instead, the best place to start a conversation is with the context that opens up an opportunity to explore change, the only conversation worth having with a client, but not served by straight pitching your solution. Starting with a conversation about a theory of why your client should explore change is a more valuable use of their time. One of the ways you are valuable to your client is helping them see something invisible to them or seeing something in a higher resolution.
Your first conversation either sets the stage for another conversation about what your contacts might do differently, or it ends without a next meeting because the conversation was not valuable enough for your contact to agree to give you more time.
Find more on developing the insights to execute this approach in Win customers away from your competition. Check out Eat Their Lunch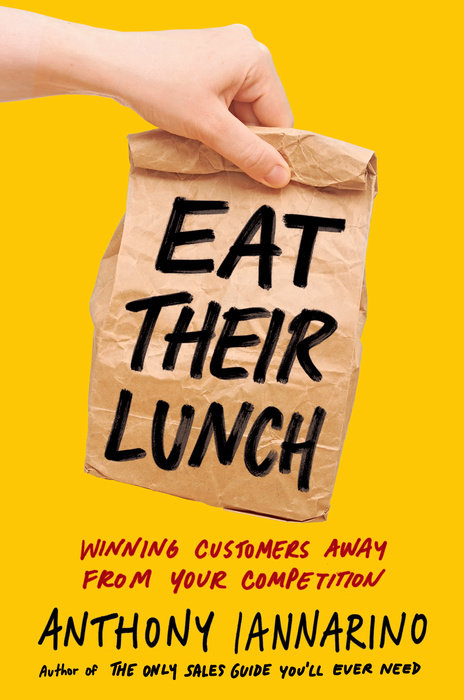 , a book about differentiating yourself and displacing your competition in the accounts you are pursuing.
Middle Stage Conversations
In The Lost Art of Closing: Winning the 10 Commitments That Drive Sales, you will find ten conversations that tend to show up in B2B sales. Consultative and complex sales tend to be nonlinear, refusing to follow a straight line like the one you find in your sales process. Even though the conversation isn't linear, it doesn't mean that you can ignore the conversation necessary for your client to make a good choice when it comes to a solution or partner.No more pushy sales tactics. The Lost Art of Closing shows you how to proactively lead your customer and close your sales.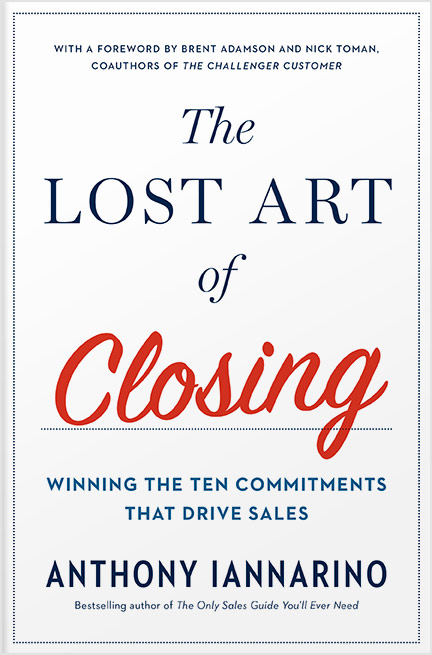 Another way you serve your clients in such a way that they choose you and your solution is by controlling the process, which means ensuring you guide them on what conversations they need to have when it makes sense to have them, and who needs to be part of them.
In the middle stage of the sales conversation, you need to lead your contacts in a discussion about what solution will best serve them and why. These conversations ensure that your solution is going to garner the support you need to win their business. You also need to lead a conversation about what your contacts are going need to invest in producing the better results they need, a conversation that is better had early, while you are still discussing the solution, than at the end of the sales conversation, when it's much more difficult to justify any delta between the investment you are asking for and what your lower-priced, good enough competitor offers them.
Gaining support for your solution—and you as a partner—means having conversations with the stakeholders whose support you are going to need, something that can be challenging to do, but conversations that are valuable to your contacts in gaining the agreement of the very people whose support they are going to need in the future.
Your effectiveness early in the sales conversation is how you win, and it's especially how you win big deals. You lose deals when you struggle with the early and middle stage conversations.
Late Stage Conversations
Several conversations tend to produce better outcomes for you and your contacts in later stages. In complex sales, decisions that your prospective clients make infrequently and critical to their future almost always require a conversation necessary to resolve their concerns, providing them with the certainty and confidence to move forward.
An inability or unwillingness to lead this conversation can result in losing to your competitor, or losing to the most dangerous competitor you face now, the status quo. A client who is unsure that what they are buying is going to work, or a contact that fears being embarrassed should you fail, isn't going to agree to move forward. Your effectiveness in this conversation is paramount.
In the past, much time and attention went into the idea of closing. Now, asking your client for their business is easy and straightforward, with the greater challenge being the effectiveness of your conversation with your prospective clients. These kinds of conversations compel change, are collaborative, address the challenges of improving results, and ensures the right people are included.
When language and conversations are all you have, you should spend more time and energy improving your ability to effectively lead conversations that serve your clients by creating value for them. It is one of the fastest and surest ways to create a preference to buy from you.
Some large part of sales training would be better delivered as sales conversation training.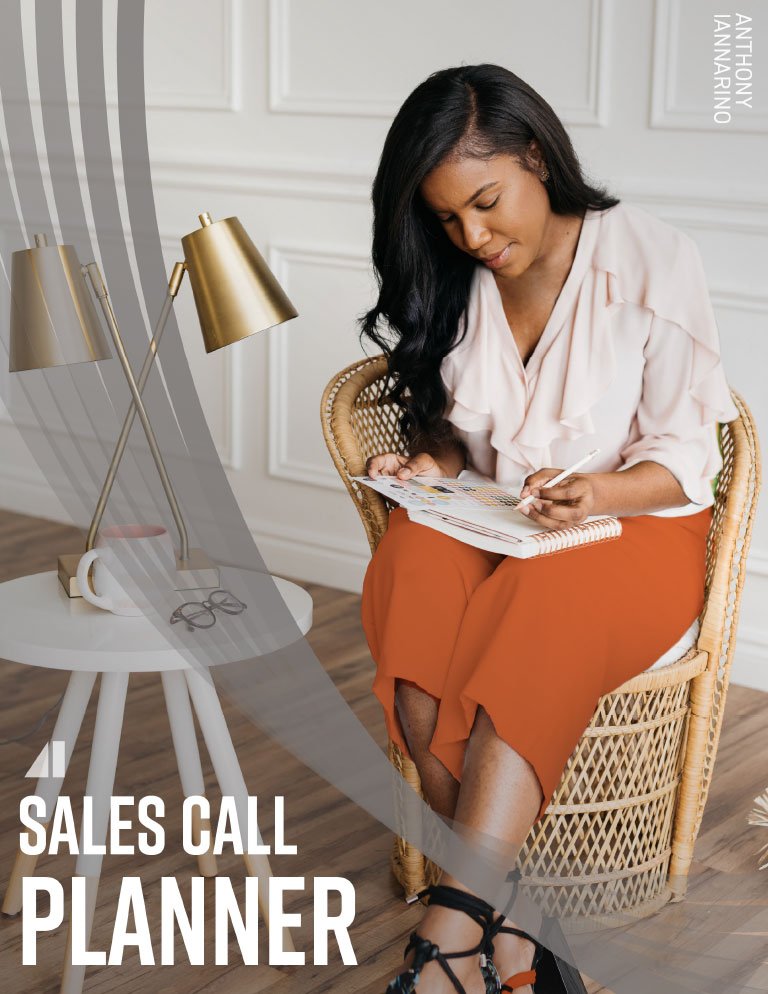 Get the Free eBook!
Sales Call Planner Guide
Your dream client expects you to know how to help them and what that process should look like. Execute your best sales calls with this free sales call planner!
Download Now