The Gist:
The legacy approaches to the sales conversation have created a form of commoditization.
In these approaches, conversation order is a well-worn path that prevents differentiation.
For salespeople who want to be treated as partners, there is a new sales conversation that creates greater value.
The structure of the legacy sales conversation was sound in its time, but like everything else, it must adapt to a new business environment. Here is the order in which sales conversations were (and mostly still are) conducted in legacy approaches to B2B sales.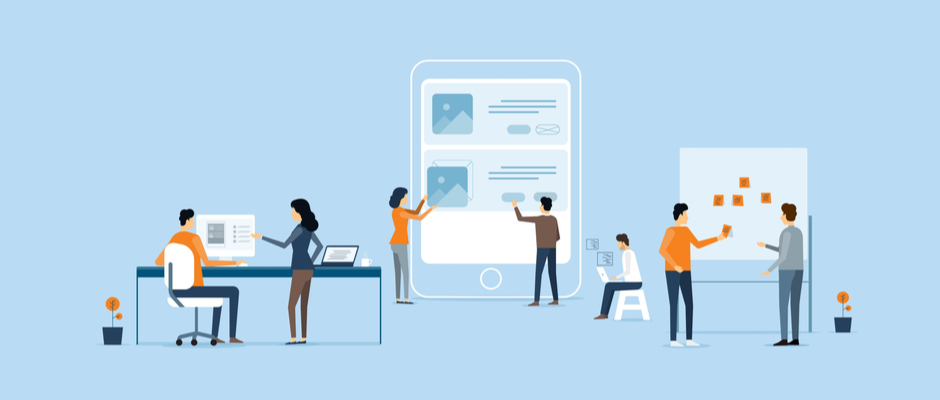 Rapport-Building. The idea is that small talk at the beginning of the conversation would help the salesperson connect with their prospective client, making clients more likely to buy.
Our Company. This approach is over one hundred years old. Starting with your company is designed to do two things: prove that your client can trust the company, and provide you (the salesperson) with some level of credibility.
Our Clients. This is the B2B equivalent of social proof. Showing your client a slide with your other clients' logos was meant to impress them and position the company as successful, competent, and trustworthy. If the largest companies in the world trust this company, it must be a good choice.
Our Solution. Having established that your company was a perfect fit for the prospective client, the next step is to inform your prospective client about your products or services. Many still practice this approach, believing it somehow helps the client. When the conversation didn't include our solution, discovery replaced it.
Discover a Problem. In the legacy solution approach, the primary function of the sales call was to identify or elicit a problem, then fix solve it by providing your solution. This phase would also include a conversation to make sure the solution fits the client's problem.
Presentation and Proposal. Generally, after you agreed with your client on a solution, you would present it and provide a formal proposal and pricing.
From there, you left your deal's fate in your client's hands, the only strategies remaining being "hope" and "pray."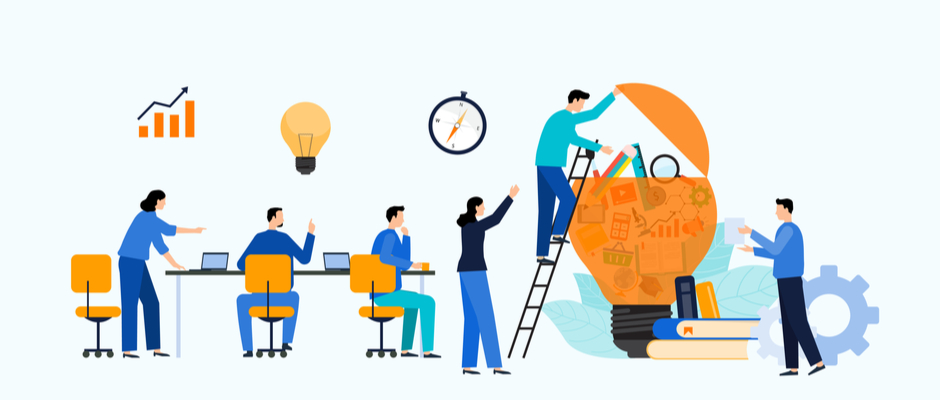 You need to make sales. You need help now. But you don't have a sales manager who can give you the time and attention you need. Not to worry, this FREE eBook will help you Seize Your Sales Destiny.

A Modern, Consultative Sales Conversation
Not everything has changed in a modern approach, the sequence of specific conversations follows a different pattern.
Executive Briefing. Starting with the conversations that explain your client's world helps them understand the forces behind many of their current (or near-future) problems. Since salespeople have commoditized the sales call by seeking out "pain points" for decades, chances are good that your clients already know they have problems.
Exploration of Change. Because you already know what problems your client is likely to be experiencing, you can move to a more robust conversation about what changes they must make to improve their results. Part of this conversation may include your solution and the investment, but its most significant feature is helping clients recognize the changes they need to make.
Consensus-Building. Don't think of this as a step in a process. Instead, think of it as an outcome that you need to obtain as early as possible. A large part of this conversation answers questions about what the client needs to do and how they do it, including managing the change initiative.
Presentation and Proposal. At this point, you may or may not need to provide a presentation, but you will eventually have to provide your client with a proposal and a contract. It makes the most sense to share information about your company here, explaining the resources your company will provide and how they ensure success. If you want to offer proof that your client will succeed, showing them testimonials that include the client's logo can help create certainty.
Rapport-Building. The new rapport-building is a business conversation. After creating value for your client in any meeting, you can work on a personal relationship, something most people either overestimate or underestimate.
So, where do we find the traditional discovery? I would argue that you should never call a client and ask them for a meeting unless you already have a strong theory about their problems and challenges. It is impossible to sell every day and not recognize the things that your clients struggle with, especially if you've been making traditional discovery calls for years—or decades.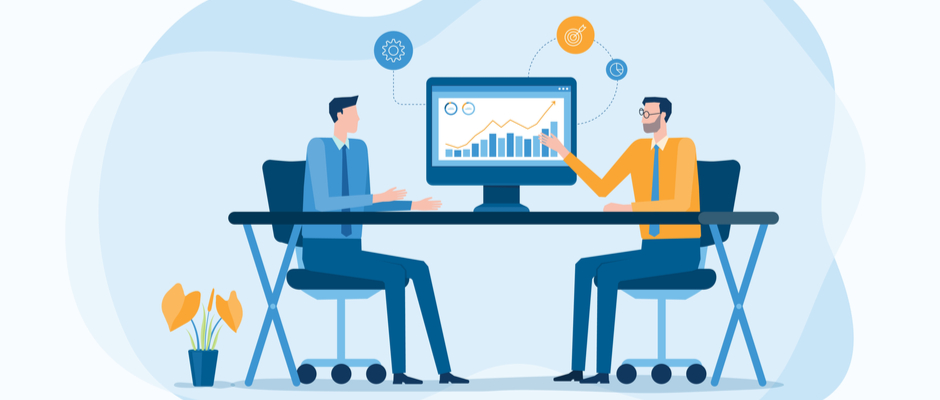 No more pushy sales tactics. The Lost Art of Closing shows you how to proactively lead your customer and close your sales.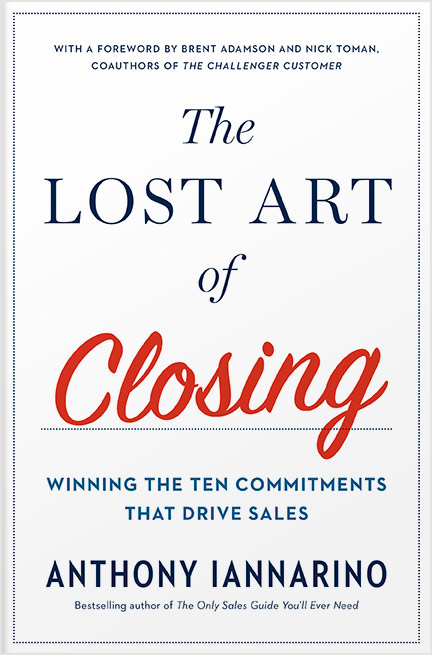 Solving Different Problems
Your clients already know they have a problem worth solving—dozens of them, in fact. Yet, the complexity of their environment and the problematic nature of change prevents them from acting. It's a mistake to believe that you create value for your client by identifying a problem. You create value for them when you help them understand why they have the problem and what they need to do about it. You create even greater value when you can facilitate a needs-based buyer's journey that walks them through the conversations and decisions they need to make to improve their results.
In a nonlinear conversation, there is no one right path for every client. The best you can do is provide advice and direction. In fact, if you want your client to treat you like a value creator instead of a commodity, the first step is to stop acting like a commodity: don't give them the same conversation that they've had with every salesperson who has ever darkened their office door. If ever there were a time to practice agility and try new approaches, it is now.
Do Good Work:
Recognize the patterns you use in your sales conversation.
Identify which conversations tend to create the most value and the least value for your clients.
Start your conversation by helping your client understand their world, instead of asking them the same questions they have rehearsed with every salesperson before you.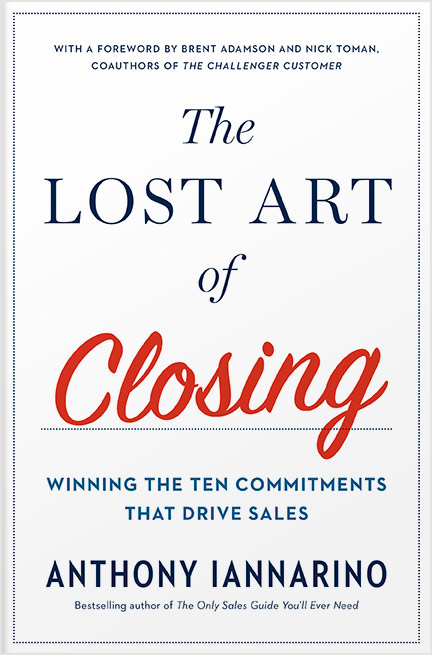 Essential Reading!
Get my 2nd book: The Lost Art of Closing
"In The Lost Art of Closing, Anthony proves that the final commitment can actually be one of the easiest parts of the sales process—if you've set it up properly with other commitments that have to happen long before the close. The key is to lead customers through a series of necessary steps designed to prevent a purchase stall."
Buy Now