The Gist:
Selling is made more difficult by slippage, a loss of traction that can occur throughout the sales conversation.
Some slippage is the result of the mistakes you make throughout the sales conversation.
Your clients can also create a lack of traction, something you must help them avoid.
The nonlinear nature of the sales conversation not only makes selling and buying more difficult but also opens up the possibility of slippage, losing any traction you might have had. Slippage also causes you to exert energy that doesn't convert to forward motion for you or your prospective client. You can create traction, lose it, then retain it. It is best when you increase the traction throughout, almost always ending in a won deal.
How You Create Slippage
There are a number of ways you can inadvertently create slippage in your sales conversation, all of which put your potential opportunity at risk and extend the time it takes you to create and win a new deal.
Inability to Compel Change
In your very early conversations with decision-makers and stakeholders, an inability to guide the conversation to the topic of change can cause you to lose traction. This is especially true when you focus on your solution instead of on the better results your client needs.
The more dedicated you are to helping your client understand the nature of their challenges and the paths they might explore to avoid them and improve their results, the greater your ability to create the traction you and your client need to move forward together.
Providing a Bad Experience in the Sales Conversation
Every conversation with your client is a chance to create traction or invite slippage. Every time you fail to create value for your prospective client, you open the door for your client to rethink their choice to continue in the sales conversation with you. Your opportunity is even more likely to slip-slide away when your competitor has provided them with a better sales conversation.
You retain traction in the sales conversation when you create value for your client in every conversation. Let's imagine that your client is going to spend four hours with you in total. Dedicating all 240 minutes to serving the client, without wasting any time on other goals, will help you move forward without disruption.
Failure to Acquire the Next Commitment
You let deals slip when you leave a meeting without scheduling the next meeting, the topic of The Lost Art of Closing: Winning the 10 Commitments That Drive Sales. The failure to agree on next steps is the kind of unforced error that can cost you the game. The deals in your pipeline that you believe have stalled did so with your help if you didn't acquire the next meeting back when you were sitting across from your contacts.
No more pushy sales tactics. The Lost Art of Closing shows you how to proactively lead your customer and close your sales.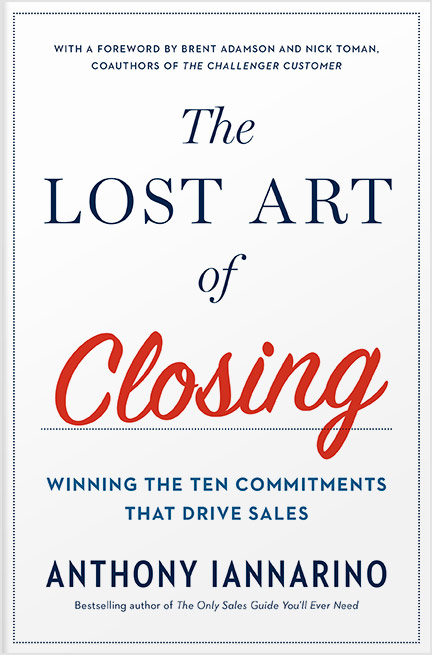 The best way to maintain your traction is to create enough value in a meeting to earn the right to ask for the next meeting. When you don't ask for and obtain a commitment, you end up chasing your contact across time and space, wasting energy that should have been used helping your client with the better results they need.
Poor Ability to Trade Value for Commitments
The Trading Value Rule says that you must be able to explain to your client exactly how and what they will gain by agreeing to move forward in the conversation. We already saw how failing to create value causes deals to slip, as does the inability to convey the value you will deliver when your contacts agree to take the next step. When you ask your client to meet again and bring in additional stakeholders, you had better be prepared to explain how complicating their initiative is going to help them with the results they need.
In The Lost Art of Closing, this idea is called controlling the process, a way to wrangle the nonlinear nature of sales into something you and your client can better manage. Trading value is a critical competency for creating and keeping the traction you build.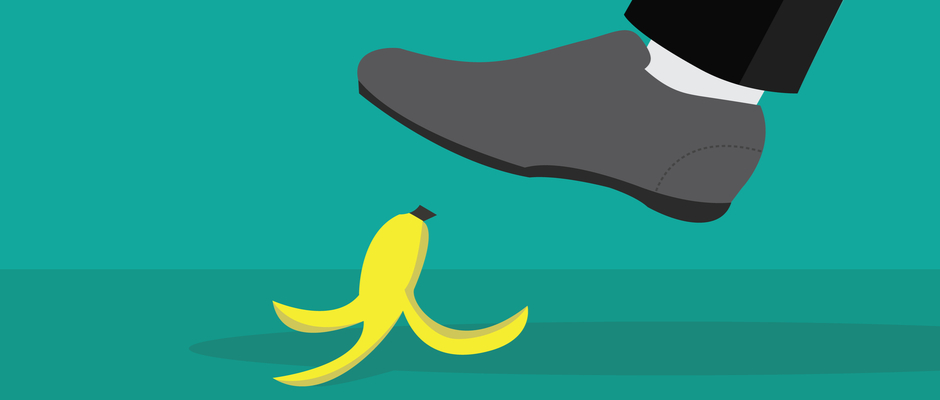 How Your Client Creates Slippage
Unfortunately, the decision-makers and decision-shapers you are working with don't always make it easy to create traction. Oftentimes, their lack of understanding how to buy can cause them to create slippage.
Attempts to Skip Conversations
From time to time, you will hear a client utter these spine-rattling words after a discovery call: "Do you mind sending me a proposal and pricing?" That question reduces your highly differentiated, value-creating solution to nothing more than a transaction. By skipping over conversations about what the right solution might need to look like, building consensus from their team, and several other key topics, your deal is all but certain to have slipped.
Any attempt to fast-forward should be immediately met with a conversation about how the client will be harmed by not engaging in the conversations necessary to ensure they get the results they are after. Many of the zombie deals in your CRM still linger because you sent the proposal and pricing by email.
Failing to Keep Their Commitments
Many times, a contact will commit to a meeting with every intention of showing up, only to cancel it at the last minute. One way you can improve your forecasting is to observe how many commitments a group of contacts keeps and how many they miss. The more meetings they miss, the less traction you have—and the less you should forecast the deal.
Slippage doesn't always mean that you will miss a deal, but a missed meeting nearly always requires you to reassess your timeline with the client. Like all the things that cause a deal to slip, you need to address it, remembering that you are responsible for helping your client make the right decision for their business—even when they make it harder than it has to be.
Refusing to Include Necessary Stakeholders
You will have contacts who will do everything possible to prevent bringing other stakeholders into the conversation. By being unwilling to complicate the process, they risk getting too far ahead of the people who will (and should) weigh in on any decision that might impact them. You are complicit when you allow this to happen: you will make no new friends when the buying committee gets a look at your solution without ever having been consulted. At that point you get the ultimate slippage, like bald tires on black ice.
Both you and your contacts are responsible for creating traction, but only one of you is a professional, consultative, B2B sales professional. You have to prevent your client from working against themselves and their goals.
Pursuing Too Many Initiatives
The best advice for people with goals is to focus on no more than three priorities: after the first three, your list will look more like 1, 2, 3, 0, 0, 0. Some of your hard-charging, type-A clients will have a reach that exceeds their grasp. The more initiatives they pursue, the more poorly their ability is to execute them. Your deal may slip when another initiative is more important—or when it goes off the tracks and demands the attention that was slated for your deal.
The more compelling your initiative, the more traction it will gain. But when it's less compelling than other options, you have to find a workaround, gaining traction by finding underutilized resources on your client's side that allow you to move forward, even if you only make a small amount of progress.
You cannot create forward momentum without traction. By avoiding slippage, you shorten the time it takes your client to get the better results they need. You also win your deal faster, by eliminating the fits and starts and stalls.
Do Good Work
Look at your stalled deals to determine what caused them to lose traction. Be brutally honest with yourself.
Make a list of the conversations your clients attempt to avoid and try to discern why they fear those conversations.
Review your won deals to better understand why they had traction and how you might improve your ability to repeat that success.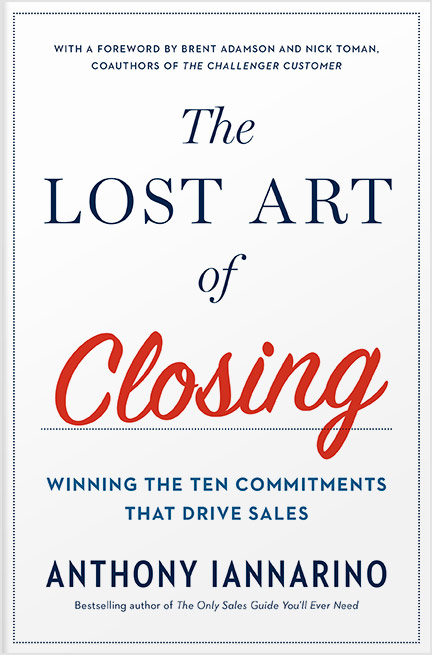 Essential Reading!
Get my 2nd book: The Lost Art of Closing
"In The Lost Art of Closing, Anthony proves that the final commitment can actually be one of the easiest parts of the sales process—if you've set it up properly with other commitments that have to happen long before the close. The key is to lead customers through a series of necessary steps designed to prevent a purchase stall."
Buy Now