The Gist:
A common set of problems plagues many companies' and salespeople's pipelines.
To eliminate a problem, you have to recognize its true cause.
Choosing the right solution for your pipeline problem allows you to improve your results.
As my friend Jeb Blount often says, "The pipe is life." That makes deals the lifeblood that flows through the pipe. To keep that blood pumping, opportunity creation is every bit as important as opportunity capture, since every capture requires creation. What follows is a menu of problems you find in pipelines, and the solution(s) that you might pair with each problem to eliminate it over time. Think of me as your pipeline sommelier.
The success of the team depends on the coach's ability to bring the players together, teach, and lead. Invest time in improving with this Leadership eBook.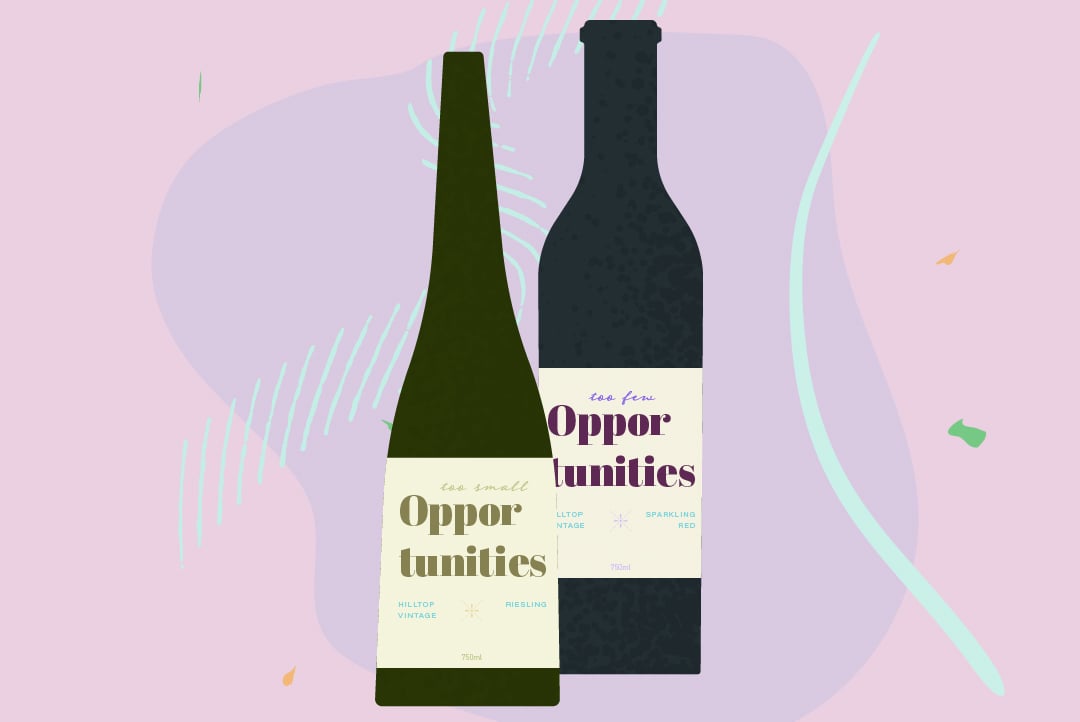 Too Few Opportunities:
There is no greater problem in a pipeline than a lack of opportunities. This problem needs urgent attention but takes a significant amount of time and energy to correct. Without enough opportunities, you make it difficult to reach your goals, and you leave yourself with too little security should you lose deals that you were counting on winning. You should treat the creation of a new opportunity with the same enthusiasm as winning a new deal.
Pairs best with prospecting, nurturing, and a good prospecting sequence.
Too Small Opportunities:
It doesn't normally take long for salespeople to figure out that small deals can often take as much time as a much larger deal while contributing too little income to their goals. You need many small deals to equal one larger deal, and the more time you spend on deals that don't move the needle, the less time you have for better opportunities.
Pairs best with strategic targets and a focus on the quality of opportunities.
Wrong Deal Mix:
In some cases, you might be selling different types of solutions. When this is true, it's possible to have too few deals in the category that you are responsible for pursuing, or too many of some other category that isn't as high a priority. This variable can be difficult to control, and getting the mix right means focusing your effort on the right category.
Pairs best with a territory and account plan, along with a focus on the targets who benefit the most from the solution you're prioritizing.
Clients Not Compelled:
Some pipelines resemble a graveyard, a place where deals go to die, their CRM entries a digital tombstone (hold the anchovies). It is possible to have a preliminary conversation with a prospective client to explore change, but without the client being compelled to change. The longer a deal lives in a pipeline without forward momentum, the more likely it is to die. Time doesn't kill deals, but lack of forward motion does.
Pairs best with directly asking your prospective client for the Commitment to Change (see The Lost Art of Closing: Winning the 10 Commitments That Drive Sales).
No more pushy sales tactics. The Lost Art of Closing shows you how to proactively lead your customer and close your sales.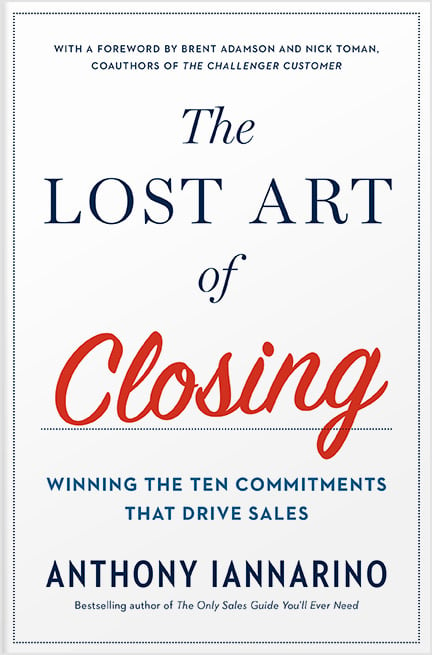 Bad Deals:
If you know that your prospective client is unwilling to invest in the result they need, their "deal" is not a true opportunity. The same thing goes for the company who has been struggling to produce results and who has never possessed the creditworthiness that would allow you to provide them with your solution. And let's not forget the nightmare client who spends an enormous amount of money in your category but who will make your life—and the lives of your operations team—a living hell. Leave that one for your least favorite competitor!
Pairs best with the ability to walk away from any bad deal because you have a healthy pipeline.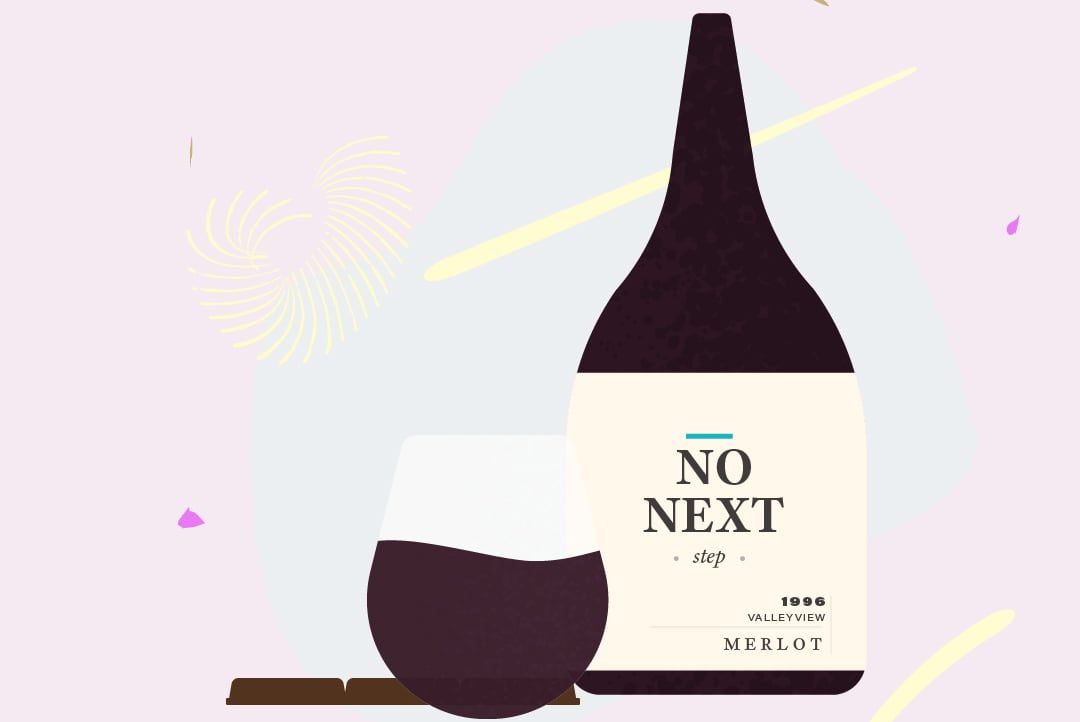 No Established Next Step:
Deals that have no next step have a chance of being real, but only a slim one. Two reasons may place them in limbo, and neither one is a good sign. The first possibility is that you didn't schedule the next meeting while you were sitting across from your contact, a rookie mistake. The second possibility is that your contact wriggled out of the commitment by asking you to email them for another meeting next week.
Pairs best with creating enough value to earn the right to a next meeting, with a side dish of learning to link together the commitments your clients need to make to move forward and produce better results.

No New Client Acquisition Opportunities:
In some pipelines, salespeople who have a client portfolio can acquire enough opportunities to reach their goals without having to acquire a single new client. Because they are not required to prospect for new clients, when they lose a major account, they are months away from being able to replace it, since they haven't even started the process of prospecting with the goal of winning new clients. Your need to acquire a client quickly does nothing to change the speed at which your prospective client can change, especially when they aren't yet compelled to do so.
Pairs best with significant time spent adding new clients to your client portfolio.
Too Few Deals Moving Forward:
The Japanese Kanban board is a great analogy for the way to think about deals. The Kanban board requires you to move a card from "to do" to "doing" to "done." The nonlinearity of the sales conversation notwithstanding, you want to move deals forward from one stage of the sales conversation to the next, as smoothly as possible (fast is slow and slow is fast). You can't always move deals forward in a week, but over time, they should all be progressing.
Pairs best with controlling the process by gaining the commitments necessary to move the client forward, towards the better results they need.
Sales Manager Pipeline Problems
Mistaking a Pipeline Review for an Opportunity Review:
Many sales managers turn a pipeline review into a single opportunity review, focusing only on the large deals to determine if they are progressing. A recurring theme here is that sales managers spend more time coaching and strategizing on opportunities because they enjoy that work and want to ensure deals close, but spend too little time on opportunity creation. Where this is true, the sales manager's total pipeline is anemic when it comes to the number and quality of their opportunities.
Pairs best with accountability for opportunity creation, along with a refusal to allow your conversation to be dominated by that one large deal that the salesperson has been working for weeks or months.
Learn how to make those tough decisions, hold yourself and your team accountable, and build a legacy with my FREE Leadership eBook.

Inconsistent and Infrequent Pipeline Meetings:
One of the necessary disciplines of an effective sales manager is frequent, consistent meetings to review the pipeline and to determine which opportunities might benefit from a review or a strategy session. Routine maintenance is difficult to maintain, but it's much better than having to turnaround a pipeline that is inadequate to your goals and targets.
Pairs best with—wait for it—more frequent and consistent pipeline meetings.
Do Good Work:
Assess your pipeline to identify any problems that would harm your results.
Recognize the root cause of the problem you need to address.
After identifying a problem, make and execute an improvement plan.