The Gist:
We want to win deals, but we can't do that without first creating them.
There are (still) only two things we do in sales: we create opportunities and we pursue them.
Build your sales workday around the outcomes you need to create, working in the order that enables the next outcome.
There is an order of importance in sales, prioritizing certain tasks over others. For a host of reasons, many professional salespeople mistakenly violate this order, as do their sales managers and leaders. Failing to put tasks in the right order often leaves you off track or even unable to reach your goals.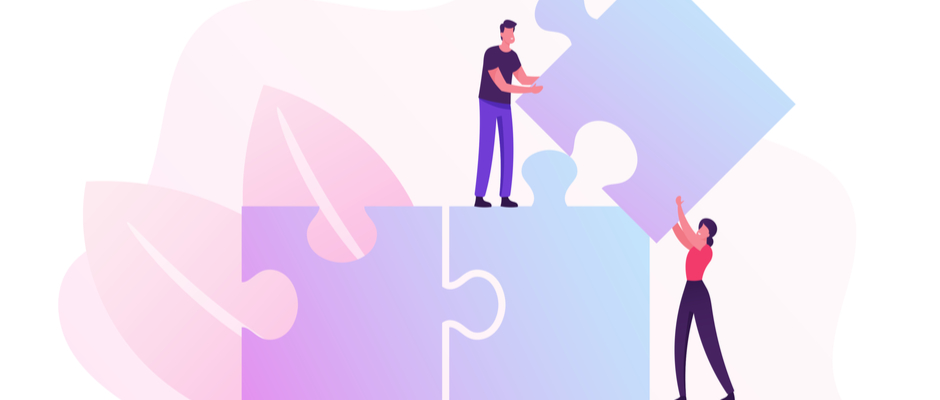 You need to make sales. You need help now. But you don't have a sales manager who can give you the time and attention you need. Not to worry, this FREE eBook will help you Seize Your Sales Destiny.

In Order of Unimportance
One way to get the order of importance wrong is to start the day by opening your email. There is no possibility that anything in your email inbox will ensure that you reach your goal. Instead, what you will find there is a lot of minor tasks and to-dos, with an occasional email from a client. None of these messages are urgent, and few are even worth the time it takes to read them.
Once you open your browser, LinkedIn is just a click away. The same inbox-first attitude can easily prompt you to scroll through job updates, article links, pithy quotes, and business memes for many more minutes than you intended to—an outcome every social media platform works hard to create. If you are being honest with yourself, you not only recognize this pattern but you also know it isn't very helpful for creating and winning new deals.
There is, however, a different set of priorities that you might impose on yourself, one in line with the nature of sales. It is proven to work, but it requires the discipline to close your email and your browser.
Important and Not Urgent
Use the order of the sales conversation to prioritize your work. Since the first conversation you are ever going to have with a future client is a request for a meeting, that is the kind of work you should do first each day. You can never close an opportunity that you haven't created. The tasks necessary to create opportunities should dominate your first block of work each day.
Every quarter, salespeople complain that they would have met their goals if a couple of deals hadn't stalled or pushed. These are the lies we tell ourselves so that we don't have to acknowledge that we didn't prioritize opportunity creation. You protect yourself and improve your ability to reach your goal by continually creating new opportunities.
If you ever feel as if your prospecting is urgent, then you have not been giving that work the priority it deserves and demands.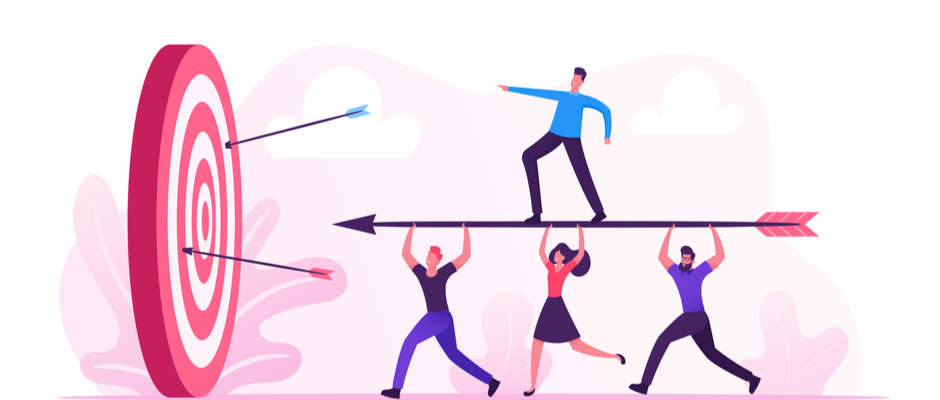 Learn how to make those tough decisions, hold yourself and your team accountable, and build a legacy with my FREE Leadership eBook.

Existing Deals
Your second priority is to take care of your existing opportunities. You want to move every deal forward efficiently and effectively. You should never leave a meeting without scheduling another meeting, but sometimes the commitments you make as you pursue a client require doing something that allows your client to move forward. As I am writing this, I owe a client some information that I need to send later today (since I write at 4:30 AM, I am certain my client isn't expecting it right this minute).
By taking whatever action is necessary on every existing deal, you help your prospective client advance in the conversation, moving them ever closer to a decision to buy from you. The mistake a lot of salespeople make is believing that they will do their prospecting later in the day, but most will not keep that promise.
Because opportunity creation is the prerequisite to opportunity capture, you want to keep these things in the order in which they occur.
Preparation
Having done the work necessary to create new opportunities, as well as the work of moving your existing deals forward, you can do the work of preparing for future tasks. For example, the preparation that you do for prospecting allows you to use that time efficiently, as it prevents you from losing time researching. You must also prepare for client meetings, doing your homework to make certain you will create value for your clients.
Preparation is the mark of a professional. Opportunities are too valuable to take for granted. You want to make certain you do everything in your power to create a competitive advantage, as sales is competitive by nature.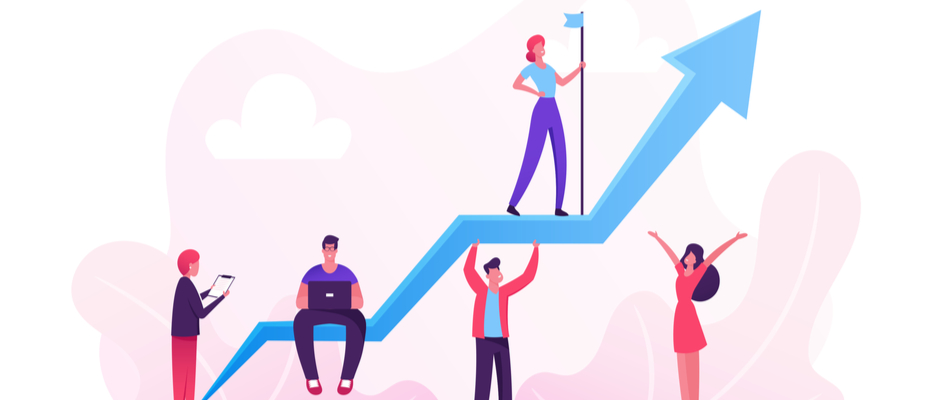 Hustlers pursue opportunities. They give themselves lots of chances to be successful. Discover what it takes to become the best hustler around with this FREE eBook.

Administrative Work
Only after doing the work that produces the outcomes you need in sales can you shift your attention to the administrative work that accompanies your work. While you might have to take a quick glance at your email from time to time, you want to defer the replies you owe others until after you have done what's most important. And as much as you may resist updating your CRM, good hygiene here is important to recording your progress and communicating with your company.
You will have an easier time catching up on your administrative work than you will making up for lost prospecting or trying to make progress on your current deals.
Prioritizing Priorities
You have enough time to do all the things you need to do each day, but only if you prioritize what's most important to ensure it gets done. That means doing it first each day, removing any chance that you won't be able to do it later. An ounce of prevention beats a pound of cure, especially since there is no cure that allows you to create outcomes retroactively.
The more you pay attention to your results and how you produce them, the more you will discover that your work sequence makes a difference to your results. Getting things done in the right order improves your results, especially when you recognize that prioritizing what comes first enables you to do better work all day long.
Your results are, in large part, the result of your disciplines. Invest in the outcomes you need to create the results you need, instead of just spending your day putting out fires.
Do Good Work:
What is the first outcome you need to pursue to create a new opportunity?
What do you routinely do that contributes nothing to your results?
What changes do you need to make to the order in which you do things to improve your results?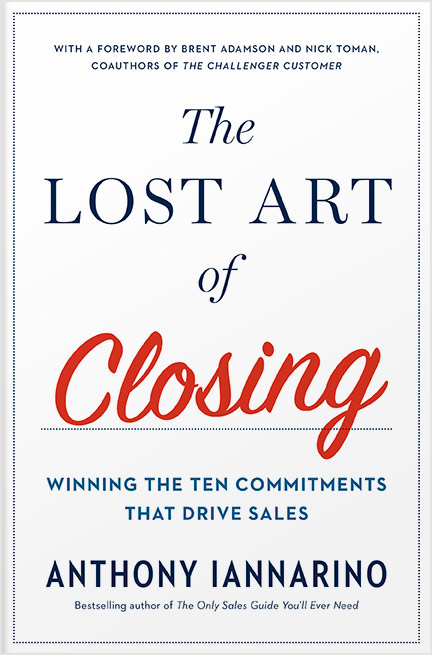 Essential Reading!
Get my 2nd book: The Lost Art of Closing
"In The Lost Art of Closing, Anthony proves that the final commitment can actually be one of the easiest parts of the sales process—if you've set it up properly with other commitments that have to happen long before the close. The key is to lead customers through a series of necessary steps designed to prevent a purchase stall."
Buy Now