The Gist
Salespeople often complain about rejection, even when it is only their value proposition that their clients reject.
The word "no" is nothing more than feedback, and it is rarely personal in sales.
The best way to inoculate yourself against "no" is to practice systemic desensitization.
The great game of sales requires that you ask your prospects to make certain commitments, starting with the commitment for time. Much like the "do you like me" notes we all passed around in grade school, there are only two possible outcomes when you ask a prospective client for a commitment: 1) Yes or 2) No. Some asks are more likely to generate a no, even if your contact uses different words to convey their, ahem, unwillingness to acquiesce.
If you're new to sales, you might experience the word "no" as something negative. It's easy to amplify your emotions to the point that you describe the whole experience as "rejection." You might even tell yourself that you have been rejected personally, even though this is not true.
The truth is that you have not been rejected. Instead, your client rejected your request. If your coworker had exactly the same conversation with the same contact, without changing the talk tracks, the value proposition of the ask, and the same level of conviction, they would also have heard the dreaded "no."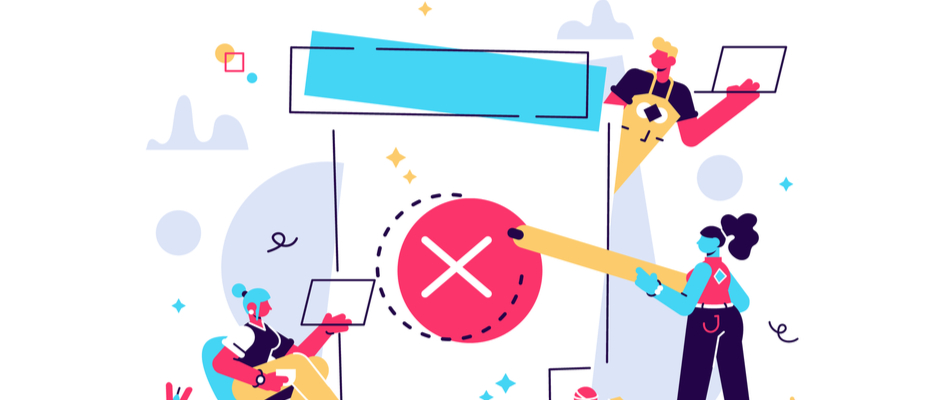 Many believe that cold calling is dead, but the successful use it to outproduce their competitors. Master Cold Calling with this FREE eBook.

The First No
The first time a client tells you "no" invariably comes during prospecting, when you ask for a meeting. Prospecting is an endeavor prone to a lot of "no" answers, mostly due to the fact that you are asking another person for their single, finite, non-renewable asset (hint: it's not parsley, sage, or rosemary). Many of the people we interact with carefully guard their time, refusing to waste it on anything that isn't aligned with their goals and priorities.
The first "no" you hear is free. Your contact gives every salesperson that same answer. You have to earn your second "no" by asking again. Your second ask might turn your "no" into a "yes," if you can change your approach. But for our purposes here, I hope you get two "no" answers in a row (temporarily, of course). The second "no" is valuable as it begins the process of systemic desensitization.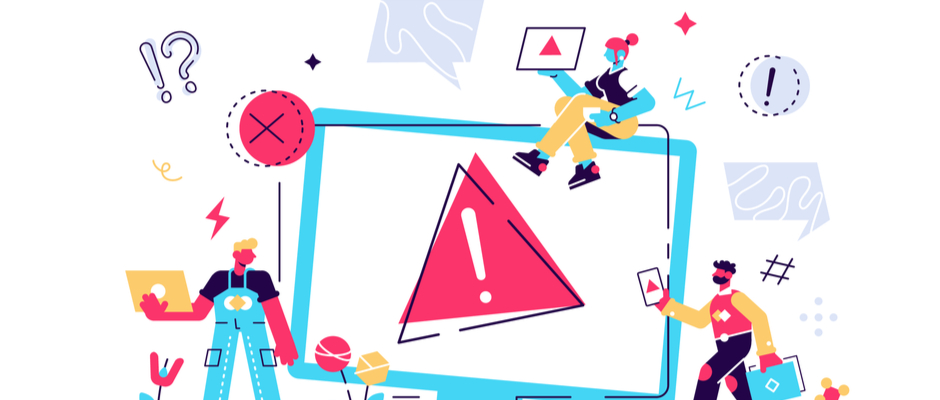 Learn Anthony's core strategies & tactics for sales success at any level with The Only Sales Guide You'll Ever Need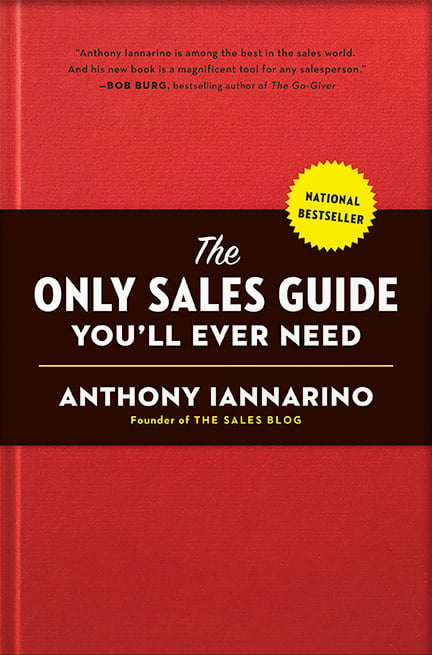 Systemically Desensitizing Yourself Against "No" in Sales
When you do your very best to ask for a commitment, only to hear your client reject your request, you might mistakenly believe that they rejected you personally. But nearly every client has only interacted with you for a minute or two, so unless you are naturally smarmy, pushy, self-oriented, and argumentative, it is effectively impossible for them to reject you as a person. Since hearing "no" is necessary to get to "yes," you have to ask yourself another question: how do I develop an immunity to "no" and stop interpreting it as rejection?
The answer lies in systemically desensitizing yourself to the many and frequent "no" answers you will hear, especially early in your career. The idea is to keep weathering that outcome until it no longer causes you to conjure up feelings of rejection and frustration. When you ask your client for a meeting and they say "no," ask again and see if you can get a second "no." If not, great—you've just turned no into yes. But even if you get a second no, you just doubled the speed at which you desensitize yourself to it. The more—and more frequently— your contacts reject your requests, the faster you will realize that it isn't personal.
Over time, the rejection of a request tends to lose its sting. A call is just another call, some ending without a meeting or a next step, others resulting in a meeting, additional meetings, and won deals. But you can't desensitize yourself without having your request rejected.
Future Desensitization and Immunity
Later in the sales conversation, your contacts will reject a good number of commitments you ask them to make. When you don't create enough value on a first meeting, your contact is not likely to agree to another meeting. When you ask them to bring in additional stakeholders, including an executive sponsor, your request may well be rejected with words that sound like, "I will be the one making the decision." You are going to ask for a number of commitments, all of them holding the possibility of a "no."
As much as it pains me to write this, you are going to lose deals, even deals that you deserved to win. (Of course, you'll also win deals that you should have lost. Sales is funny that way.) It never feels good to lose a deal, especially when you know your prospective client believed someone else created more value for them and looked like a better future partner.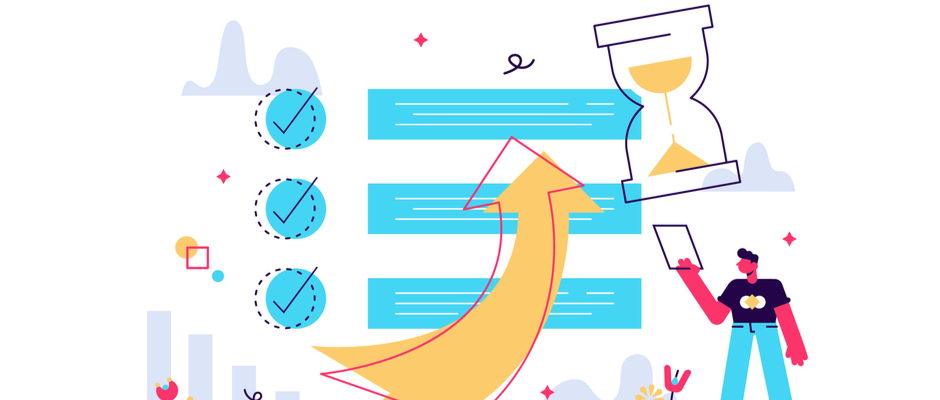 No more pushy sales tactics. The Lost Art of Closing shows you how to proactively lead your customer and close your sales.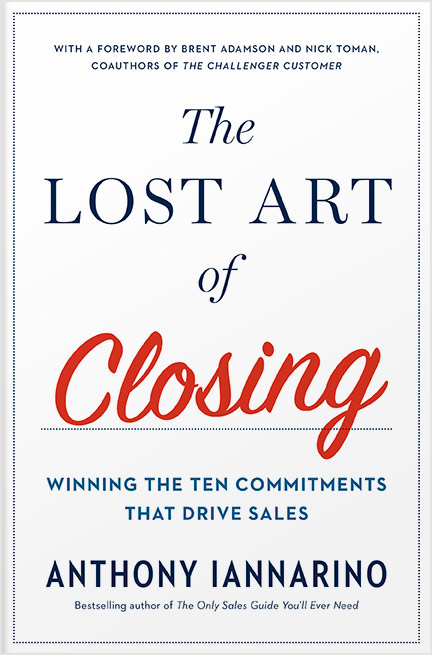 Framing Your Rejection
Here's the truth about rejection: it isn't personal. Your client's job is to weigh your value proposition against the commitment you're asking for, and sometimes your proposition (not you) just won't measure up.
Instead of taking a negative response personally and wallowing in self-pity, pity the poor value proposition that you keep exposing to such a harsh rejection. Then get to work on improving it, by promising to create greater value for your client. When you ask for a commitment without explaining what the client gains from agreeing to it, you make it difficult for the client to agree to give you their time, let alone anything else you need to help them produce better results.
Do Good Work
Are you really being rejected when you ask for meeting, or is your client just afraid of wasting their time?
How do you frame the "no" answers you hear? What meaning do you ascribe to a negative answer to a request?
Have you heard "no" enough times to be systemically desensitized?