There are bad ideas, and then there are shockingly bad ideas. Occasionally, it makes sense to stop and examine these bad ideas, the poor thinking or lack of experience that produces them, and provide better guidance on how to think about what is good and right and true in a modern sales approach.
False: Relationship Selling Is Dead
You read this idea in a Harvard Business Review post by Brent Adamson and Matt Dixon, authors of what turned out to be of the most critical sales books in the last decade, The Challenger Sale. Their post was titled Selling Is Not About Relationships. It was a provocative title, and it garnered much attention.
The point of their position—and the main idea in The Challenger Sale—was that sales effectiveness is not made up of the sole fact that your client likes you. Instead, you have to bring a valuable or useful perspective on the client's business and sound advice.
Were you to ask the authors, as I did, you would discover that the category of salesperson they described as a "Challenger" scored second highest on "relationships." What Adamson and Dixon called a "Relationship" seller, you and I would call a conflict-averse, "Order-Taker," one who will do everything in their power to avoid making the client the slightest bit uncomfortable.
Is relationship-selling dead? It depends on what you mean when you say a relationship. If relationship selling means you are overly obedient, humble, afraid to address critical issues, and unwilling to tell your client what they need to do, then, yes, relationship selling is dead. If it means that the foundation of your relationship is the fact that you like each other, it is gone.
Selling Is About Creating a Preference
A better, and a much more accurate, description of relationship selling would include the idea that you have an excellent business relationship with your client. You enjoy working together, and your rapport helps drive change in your client's business. It means you know your client and their business well enough to provide them with sound advice and counsel and that you feel an obligation to ensure they succeed and create value for them. Your relationship with your clients allows you to have hard conversations and do hard things.
Faced with the choice of having a "strong working relationship" with your client or prospect or having a relationship that we might describe as "transactional," your odds of winning big deals are better with the strong working relationship. It's a mystery to me why anyone might believe you benefit from the contacts inside your client's company, not caring one way or another, whether they buy from you or someone who looks and sounds like you with a different slide deck and business card.
Selling is a competition. Your prospective client is the judge, deciding who wins and who loses. They decide who they prefer as a strategic partner.Win customers away from your competition. Check out Eat Their Lunch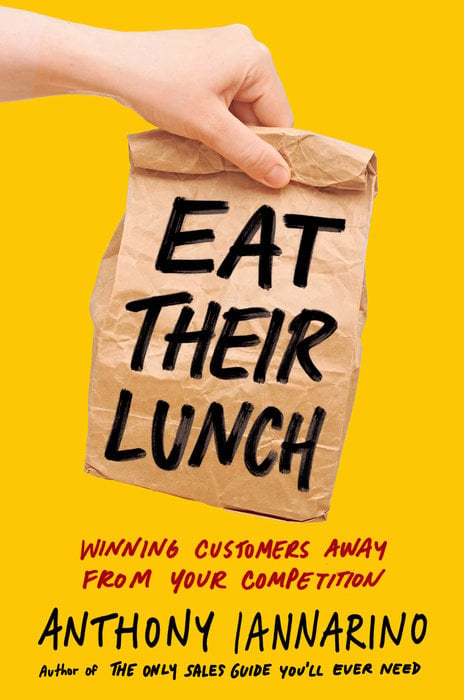 All things being equal, relationships win. All things being unequal, relationships still win. Your job in B2B sales is to make all things unequal, and in doing so, tilt the playing field deep in your direction.
False: You Don't Need to Be Liked
There is a massive misconception about likability in sales. Much of this thinking stems from a sort of absolutist thinking, where one is incapable of holding two opposing ideas in their head at the same time. The misconception comes from the belief that two approaches must be mutually exclusive. The choice is framed as you can be "likable," or you can be "smart and challenge your client" or something like that.
Let's imagine three salespeople, all of whom have excellent solutions, both vying for the same client's business.
The first salesperson is super smart, possessing the requisite business acumen and situational knowledge, with sound advice that is certain to produce the result the client needs. Salesperson 1 also has a difficult personality, is challenging to work with, has little emotional intelligence, and is the kind of person you would go out of your way to avoid.
The second salesperson is equally as smart as her competitor, with equal business acumen and situational knowledge. She also offers sound advice, with a solution that is certain to produce the result the client needs. More still, she is delightful. She has a great attitude, and her emotional intelligence allows her to make her clients comfortable when working through difficult issues. She's the kind of person clients wished were on their payroll.
The third salesperson lacks the business understanding and experience of their two competitors, but he is delightful. He does everything in his power to be liked. He will do nothing to make anyone uncomfortable, and so he avoids difficult questions. You would very much be taking in a sporting event or having lunch with him, but you wouldn't want him to be responsible for anything important.
Which salesperson do you believe wins this contest, and why?
Preference: Redux
There is a difference between "needing to be liked," something detrimental to sales effectiveness, and being "likable," something we might describe as "fast rapport skills" and high "emotional intelligence."
Your work in complex, B2B, consultative sales is mostly about creating a preference. You have an excellent product, service, or solution—and so do your competitors. You can deliver a particular result, and your competitors produce that very same result.
Preference is often established very early in the sales conversation or the buying process. Being likable and developing a relationship of value (one based on the value you create) is a powerful advantage and one worth acquiring.
The combination of relationship and results creates the kind of preference that gives you an absolute right to the next opportunity, and that should be how you think about what you do as a salesperson.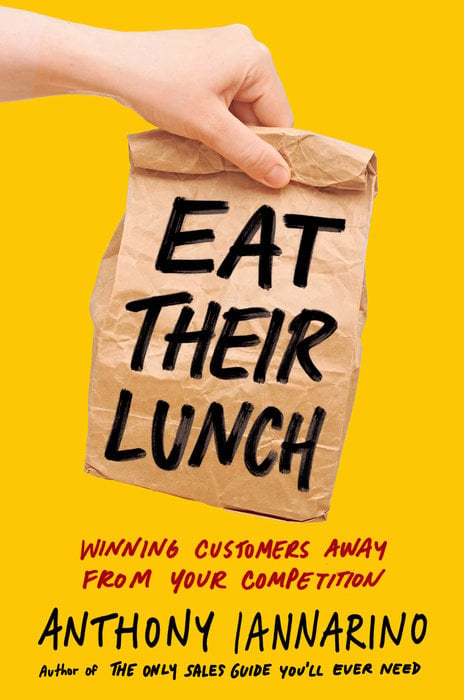 Essential Reading!
Get my 3rd book: Eat Their Lunch
"The first ever playbook for B2B salespeople on how to win clients and customers who are already being serviced by your competition."
Buy Now