The 11th Attribute: Passionate Engagement
T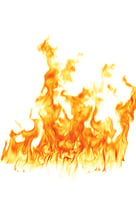 his is the 11th attribute in the foundational success attributes and skill sets.
What Is Passionate Engagement?
Passion is a compelling emotional feeling or state. It is by definition a strong feeling, but it something more than that. It is the compulsion to act on the strong feeling. It is irresistible and it cannot easily be restrained.
Engagement is the act of being fully committed to something. It is to be focused and resolved to a task or an idea. It is a level of mindfulness and attention that is the opposite of simply going through the motions.
Passionate engagement is the combination of these two ideas. It is a combination that, like fire, consumes completely.
Passionate Engagement in Sales
There simply aren't words enough to define passionate engagement or to describe it. You know it when you see it, and, having seen it, you easily recognize when it is missing.
Great salespeople are passionately engaged in all that they do. Their passionate engagement allows them to stay on task and drives them to achieve the outcomes that they need to succeed for themselves, for their clients, and for their company. It is an unbridled enthusiasm for the game, and it is seen and felt in their ability to approach activities in a way that gets far greater results than their peers.
They are passionately engaged in disciplines that most people dread. They go from cold call to cold call with no loss of enthusiasm. Their passionate engagement is seen and it is felt in their ability to give themselves over to their task completely, regardless of the nature of the task.
Passionate engagement allows great salespeople to focus on the rote tasks that most salespeople perform mindlessly and to achieve better results. They don't simply follow a sales process, they think about how to adjust their approach at every stage to ensure that they are advancing the sale. They don't simply fill out a form and check the boxes; they bring themselves completely to what they do.
Their passionate engagement is infectious; it is something that their clients feel in both their enthusiasm for what they do and in their ability to give what they are doing their complete focus, their attention, and their intention. Their passion builds trust; it builds an authenticity and a belief the salesperson loves what they do more than is necessary.
Passion isn't a tactic. It isn't something that can be faked in order to make a deal. Engagement is something tactical either. But both together create a strategic advantage that is difficult, and damn near impossible, to overcome.
When Passionate Engagement is Missing
When passionate engagement is missing, the salesperson lacks the drive and the desire that it takes to win. They lack the enthusiasm and the compulsion to act. They don't feel so strongly about what they do that absolutely have to act.
When passionate engagement is missing, the salesperson hits the snooze button, both literally and figuratively.
They lack the ability to give themselves over to any task, and instead are easily distracted. They can follow the sales process. They can check the boxes. They can ask the questions and fill out all of the forms. But they can't be mindful enough to discern what it isn't working and to ensure they actually achieve the outcome. They don't notice the little things that later derail their chances of success.
When passionate engagement is missing the salesperson's prospects can see it and they can feel it. It looks like a lack of discipline. It looks like a lack of attention and focus. It looks like a lack of enthusiasm. It looks like dread.
A lack of passionate engagement looks like the salesperson is doing a job . . . nothing more. And that isn't compelling enough to buy.
In sales, or any other endeavor, a lack of passionate engagement is a sure recipe for achieving far less than you might otherwise accomplish, for enjoying things far less than you might otherwise enjoy them, for experiencing far less than you might experience, and for having a far lower quality of life than you might otherwise have.
A lack of passionate engagement also means that you are ensuring that those around you also achieve less, enjoy less, experience less, and have a lower quality life than they would otherwise have. Think about it.
Conclusion
Passionate engagement separates the successful from the less successful. It separates the masters from the dabblers. Great salespeople are passionately engaged in all that they do, their clients feel it and they buy it.
Questions
1. I am in the only thing that keeps me from being passionate about what I do. What do I do about me?
2. What actions do I need to give myself over to in order to be passionately engaged in what I do?
3. What actions will the people around me and point to in order to show other people what my passionate engagement looks like?
4. How will my passionate engagement look and feel to my prospects and clients?
5. How do I remove the physical and mental distractions that prevent me from being fully engaged in what I am doing?