The Gist:
Triangulation means taking an advantageous position on the plane where you find all your competition.
By triangulating, would-be consultative salesperson can share their perspective more effectively.
Occupying a higher position lets you advise your clients on the big decisions by helping them understand all the smaller decisions they may not know they are making, thereby differentiating yourself from your competitors.
The word "triangulation" has different definitions and connotations in different contexts. Surveyors use it to indicate that you can use a series of triangles to measure relative distances more accurately. In politics, triangulation means to position oneself to be attractive both to the left and the right, a strategy that is no longer pursued.
In consultative sales, triangulation is closer to the political concept: let's define it as taking a position above the spectrum of positions, a position of greater authority, knowledge, and experience. Done well, this approach elevates you to a place outside and above the competition, differentiating yourself by occupying higher ground than all your "me too" competitors.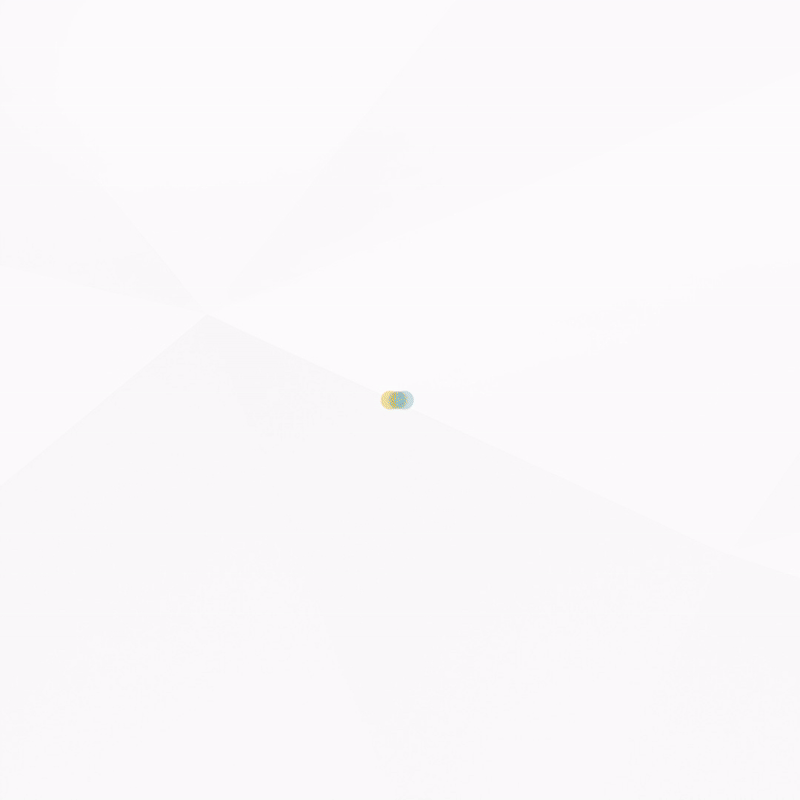 The Top of the Triangle
Grab your nearest notepad and draw an equilateral triangle. The top point is higher up than the two lower points at its base. Those two base points are on the same plane, connected by a straight line, so they are equal. Now, let's say you used that line to plot the continuum of competition in your industry. On the left side, you might put the competitors whose primary competitive strategy is to offer a lower price. On the right side, then, you'd put the competitors who charge a higher price and deliver much greater value for the money their clients spend. Price isn't the only relevant measure, of course, but it's a convenient one.
In every industry, companies use a range of approaches to competing and delivering value, each with certain advantages and challenges. It can be incredibly difficult for your clients to recognize the differences between any two competitors—even those who are on opposite sides of the line you just plotted and who have wildly different beliefs about how to execute solutions for their clients.
It's not uncommon for sales organizations with a low-price strategy to describe themselves as being just like the higher-priced alternatives, but with a lower price. A lot of salespeople with a higher-priced offering have a tough time competing with lower-priced offerings, struggling to translate the greater investment into greater value. In the middle are the stragglers who we might describe as "good enough," something that seems to exist in every market: they siphon off business from the lower-priced companies by creating more value without being too expensive, along with some from the higher-priced companies by reducing the price and removing some of the investments their model doesn't afford (and that their client can live without).
You have, no doubt, placed your offering somewhere on this continuum, maybe hugging one extreme or maybe somewhere in the middle. But where you really want to sit is at the top of the triangle—think of it like the point of a pyramid—above the entire continuum.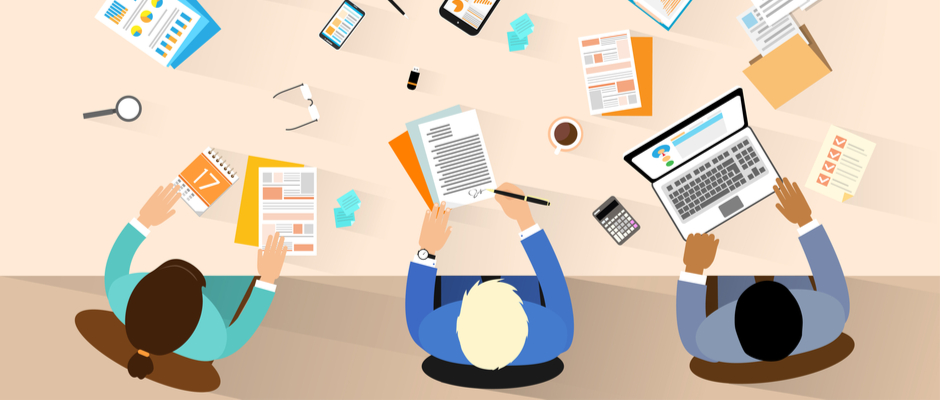 No more pushy sales tactics. The Lost Art of Closing shows you how to proactively lead your customer and close your sales.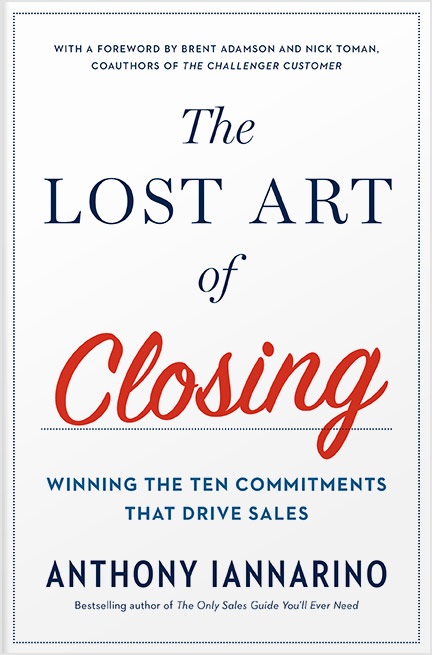 The View from Above
One of the ways you help your clients make good decisions about their business and their future results is by helping them understand the range of choices available to them. To be able to offer them a useful perspective, you first have to build that perspective through your experience helping other clients produce results, recognizing why some solutions do well in some situations but fail miserably under different circumstances. You also have to understand the different models that the industry uses to compete, to create value, and to deliver that value.
By sitting at the top of the pyramid, you are the person best positioned to help your prospective client understand how to evaluate and make a decision for their company, one they need to improve their results. Though you are a competitor in this contest, you don't have to act like one, especially if that means talking trash about your competitors, an approach that mostly results in your losing any credibility you had established.
By moving yourself out of the competition, you can talk about the industry as a whole, explaining the different competitive strategies and the different models they use to deliver the value they create—without naming names.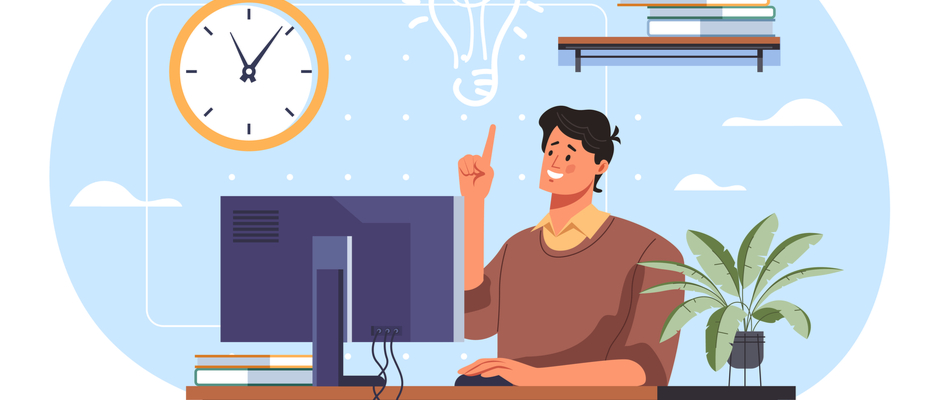 Win customers away from your competition. Check out Eat Their Lunch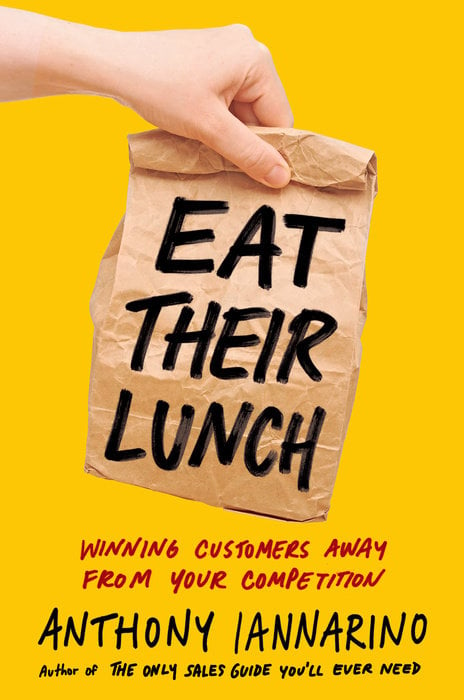 The Right Decision
From your position at the top of the triangle, you can explain to your prospective client that there are some models that come with a lower price, then go through the concessions required of each model and how those concessions later lead to problems and failures due to the lack of investment. Likewise, you can describe how other companies choose to invest more to eliminate those challenges, with some creating better results than others.
While your competitors are sparring for a single deal, you are already advising your client by helping them identify the range of choices available, recognizing what's important in the way of results, and positioning yourself as the person who best understands their business and how they should go about improving their results. This idea was captured perfectly by Shawn Sease, who wrote this on his infamous whiteboard: "People buy from people they trust more than they trust themselves."
When a client is making a decision they rarely make, one that comes with some significant level of risk, and one that they consider strategic due to its high importance to their overall results, it is important that they get the decision right. There is little value in telling the client about your company and solution. As good as those things are, your competitor is going to tell them all the amazing things they need to know about their company and their solution, making it difficult for your client to distinguish one from the other since they all promise that they are the right choice.
If you have the experience and the expertise to have a different conversation, one that creates great value for the people who are charged with deciding what to do and who to partner with, you benefit from moving yourself to a completely different plane, one that triangulates your competition and places you above them.
Do Good Work:
Where are you on the plane that includes all your competitors?
What would you have to learn to be able to be an expert on the industry overall, the person in position to teach their clients how to decide and what factors to consider?
How does your position differentiate you from the rest of the field?