The Gist:
It is natural to believe that a larger competitor has certain advantages.
The advantages of size don't create any value within the sales conversation.
Your power has less to do with the size of your company and more to do with the value your approach creates for your prospective clients.
We take our lessons where we find them. Today's lesson is about size, and comes from the world of professional boxing. As a very long-time fan of the "sweet science," I've learned that nine times out of ten, a great big fighter will beat a great small fighter. As bigger fighters often insist, "There are weight classes for a reason." A recent bout, though, complicated that logic.
Let me introduce you to our two pugilists. Mario Barrios holds the WBA super-lightweight belt. He is 5'10 and is a natural 140-pound fighter, with a 71-inch reach. Coming into the fight, his record stood at 26 wins, 0 losses, including 17 knockouts. Like his opponent, he comes from very humble beginnings.
Gervonta "Tank" Davis held the championship belt in two weight classes coming into this fight: one in super lightweight division, a weight class with a limit of 130 pounds, and another in the lightweight division with a top weight of 135 pounds. Davis is 5'5 and has a reach of 67.5 inches. Coming into this fight, Davis had 24 wins and 23 knockouts.
Much of the drama in this fight revolved around Davis's decision to move up to 140 pounds, ten pounds over his last fight. In fact, it was his first fight in this weight class: he went in giving up size and reach, but not power. Some boxers have outsized power compared to their size, and Tank Davis is one of them. There is something else you need to know about Davis, though. When he was fourteen years old, Floyd Mayweather signed him, and his team has carefully groomed him to be a world champion.
Early in the fight, Barrios did what the bigger fighter with a longer reach should do. He stood up tall and used his jab to keep Davis away from him. Davis struggled to lay gloves on Barrios, both occasionally landing some power shots. In the eighth round, Davis knocked Barrios to the ground twice—a testament to Davis' incredible power—as Barrios got tired and had to keep crouching a bit to get to Davis.
Enter Floyd Mayweather. After Davis spent himself in the eighth round, he took it easy for a couple of rounds, recovering from his great effort. In the minute between rounds 10 and 11, Mayweather yelled to Davis, "You are behind on the unofficial scorecard." Davis was confused, so Floyd gave it to him straight: "You don't want me to lie to you. Show me that you're great." In the 11th round, Davis again knocked Barrios down twice, at which point the referee stopped the fight to prevent Barrios from serious injury.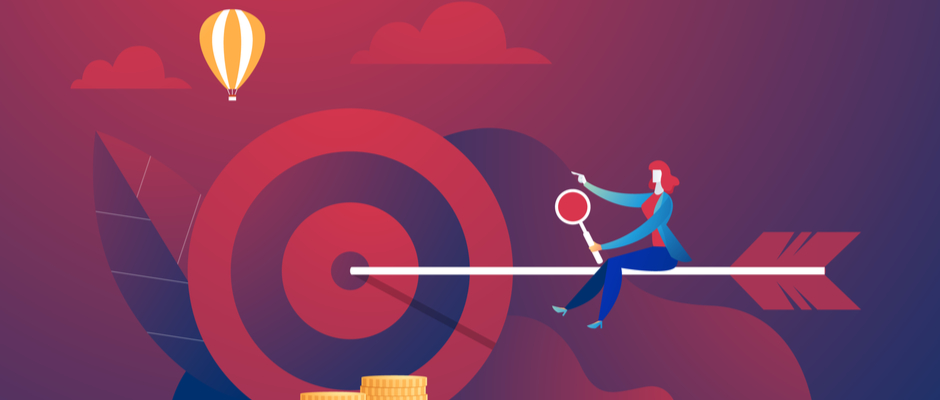 Win customers away from your competition. Check out Eat Their Lunch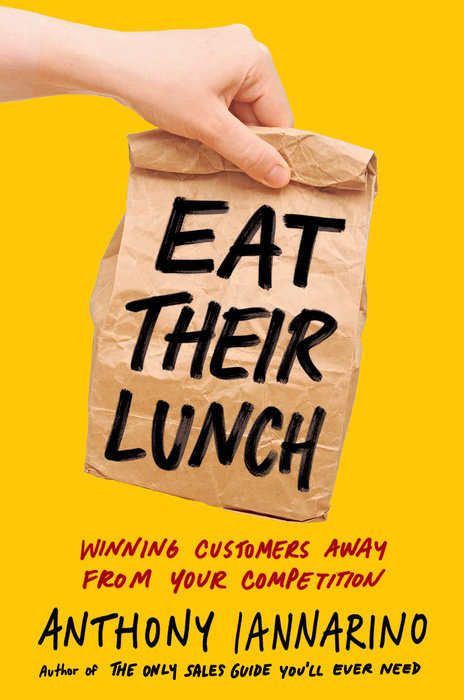 Some Observations About Competition
Salespeople who work for small companies tend to fear competing against larger companies. They believe that the larger company has the advantage of size, scale, and greater and more complete offerings. In short, they think size matters. There are some scenarios when size is a tremendous advantage, like when a prospective client needs a provider with a larger footprint to produce the results they need. But many salespeople in smaller companies don't recognize two truths about the nature of competition.
First, there is an enormous advantage to being a boutique company: one big enough to have the resources to take care of its clients while still small enough to tailor its approach to each client's needs. Second, the company's size says nothing about the salesperson's "power" as it pertains to the sales conversation. The Pareto principle tells us that 80% of a giant competitor's sales force is not likely to present the same threat as their top 20%. You might be competing against the large company's top 20% and other scrappy boutique competitors, but you might also be up against merely average competition.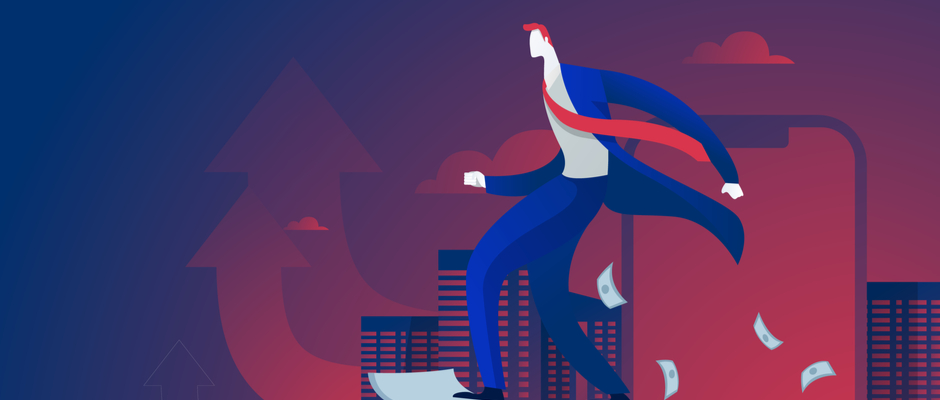 You need to make sales. You need help now. But you don't have a sales manager who can give you the time and attention you need. Not to worry, this FREE eBook will help you Seize Your Sales Destiny.

How Not to Fear Moving Up Two Weight Classes
Your stature is not the primary variable in creating and winning deals: instead, it's how well you execute the conversations you have with decision-makers and decision-shapers trying to improve their results. You want to be over-powered when it comes to helping your client with several outcomes that have nothing to do with the size of your company. For example, your client is trying to improve their results in a complex and uncertain environment. Your ability to explain how to operate in this environment creates a greater level of value than, say, a larger company's national footprint.
Your power also lies in your ability to help your client make the best decision, by helping them understand the critical factors and how best to weigh them. The more value you create, the more points you score. You are not competing with the larger company as much as you are competing against their salesperson, one that is likely to use a legacy approach to B2B sales. That makes them underpowered against your insight-driven jabs and crosses, no matter how big their company. (Fortunately, this approach also works if you're at a big company!)
The first time I recognized this disparity between size and power, I was sitting in the office of a senior leader, along with two of my competitors. The senior leader and their team were preparing us to help them with their upcoming busy season. My two counterparts, both of whom worked for large companies, knew nothing about the client, how they operated, or what would be necessary to help them succeed. I did. By the end of the meeting, I recognized that I would be able to use that knowledge to remove both threats. A year later, they were both gone, replaced by a company whose revenue would have been a rounding error on their Profit and Loss reports.
Do Good Work
Recognize that the contest is decided by who creates more value for the client.
Measure your power by how helpful you are to your client, not by the size of your company or the details of your solutions.
Work to identify and improve the areas where you can provide your clients greater help with their decisions and results.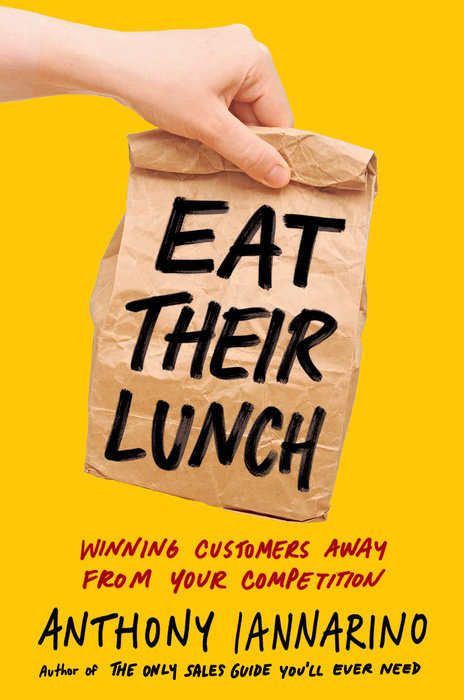 Essential Reading!
Get my 3rd book: Eat Their Lunch
"The first ever playbook for B2B salespeople on how to win clients and customers who are already being serviced by your competition."
Buy Now