The First Commitment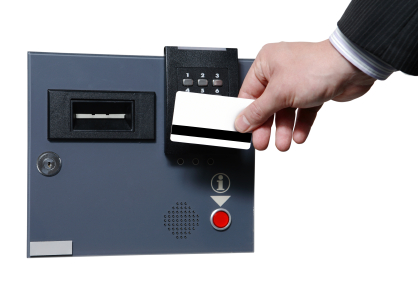 The first and primary skill that salespeople must possess is the ability to close. But closing isn't something that happens once at the end of the sales cycle when you ask for and obtain the final commitment to move forward together with your dream client. Closing, the ability to ask for and to obtain commitments, is required throughout the entire sales process.
The first commitment is often the hardest commitment to obtain. That is the commitment to explore the opportunity of working together. Knowing that your dream clients all belong to your competitors, and knowing that it is important to just get it, once in, you have to ask for the commitments that are contained within your sales process.
These commitments include access to people and access to information. These are first commitments, and they will later determine your ability to win the deal with your dream client.
Access to Buying Team Members
Whatever is contained in your sales process, it is more than likely that it includes understanding the opportunity, understanding your dream client's needs, and understanding your dream client's motivations and rationale for buying. In order to put together the solution that will win the votes of the buying team, you need to understand how to meet their needs.
This requires that you obtain the commitments to gain access to the buying team members. Ultimately, you need their votes and you don't want to wait to try to win them in the boardroom (the boardroom is where you confirm commitments, not win them, if you would tilt the field in your direction).
Access to Decision-Makers and Decision-Influencers
You also need to obtain the commitments that give you access to the decision-makers and decision-influencers, some who may not have the authority to be a part of the buying team, but who may have influence beyond their authority. This is the group of people who's support you will later need to ensure that your solution succeeds when you are eventually chosen.
The commitments you gain that provide you with early access to these individuals helps to inform your understanding of how to build your solution, and it gains you a powerful group of allies (who, incidentally, are a great surrogate sales force when you have left but the sale continues).
The commitments that provide you access to these groups are critical. They have more influence through their long relationships with the buying team members than you can hope to build in so short a time as your sales cycle or their buying cycle.
Access to Stakeholders
All of these groups are stakeholders. But the stakeholders that I am writing about here include the individuals and groups that will be impacted by your solution, even though they have no authority and limited influence.
These stakeholders can often give you the greatest understanding of what will really be necessary to make your solution work. They can often help you to understand the constraints that might later derail your solution and help you to build the plans to ensure that these constraints are overcome.
If you would have this group give your solution the full embrace a change effort requires, give this group the respect that they deserve by obtaining the commitments to spend time listening to them—listening being the greatest way to show that you care.
Access to Information
Access to all of these groups can provide you access to the information that you need to build your solution—and not just the technical information that you need to build your solution.
These groups can provide you with information about the company's culture, their preferences, and their work styles. They can provide you with an understanding of the company's internal hierarchy and power structure, the organizational structure that that is driven by politics and isn't found on any organizational chart.
By gaining access to all of these groups and the information that they possess, you increase your ability to diagnose your dream client's entire organization including, perhaps most importantly, the human terrain.
These are the first commitments that set up and enable you to win later.
Conclusion
Advancing sales requires a that you obtain a complex set of commitments that provide access to individuals within your dream client's company, as well as access to the information that will allow you to win and to succeed for your client once you have done so. The first commitments are all about access.
Questions
Once you have obtained the first commitment, the commitment to explore working together, what are the next series of commitments that you need to obtain?
What are the commitments that you need to obtain that provide you with access to the individuals who will ultimately determine whether or not you are chosen?
How does obtaining access to the decision-makers and decision-influencers that may not be part of the buying committee provide you with a strategic advantage in designing and selling your solution? How might they provide the influence and support you need to collect the votes you need from the buying team?
For more on increasing your sales effectiveness, subscribe to the RSS Feed for The Sales Blog and my Email Newsletter. Follow me on Twitter, connect to me on LinkedIn, or friend me on Facebook. If I can help you or your sales organization, check out my coaching and consulting firm, B2B Sales Coach & Consultancy, email me, or call me at (614) 212-4279.
Read my interview with Tom Peters (Part One and Part Two).
Read my Blogs.com featured guest post on the Top Ten Sales blogs.
Read my monthly post on Sales Bloggers Union.
Get The Sales Blog iPhone App to read The Sales Blog and Twitter Feed on your iPhone.