A sales stack is made up of all of the technologies provided to a salesperson to help them be more efficient. Most sales stacks are built on a CRM, which should be the first component in the stack.
There is a seemingly endless supply of software for your stack: a platform for finding leads and contact information, a calendar tool so clients can schedule meetings with the rep, engagement platforms, software that records and transcribes calls, communication platforms that structure virtual meetings, software for completing RFPs, tools for producing and signing digital contracts, and dozens of internal communication platforms.
You can easily spend thousands of dollars every year on that software, all in a quest to improve efficiency. But longtime readers of this blog will know that effectiveness is much more important than efficiency. So let's call the technology sales stack an efficiency stack, and think through a few effectiveness stacks: all the things you might need to create and win big deals.
The Primary Effectiveness Stack
The primary effectiveness stack is made up of four components: your primary methodology, your sales process, your view of the buyer's journey, and your insights.
Your Primary Methodology: Your methodology is the approach you use to engage with your prospective clients. It will contain something like a philosophy or idea about how you should sell now, based on what you believe is necessary to create and win new opportunities. You need something to guide your approach beyond your sales process and to help you decide how and when to change that approach.
Your Sales Process: Your sales process is a recipe, a set of steps, and outcomes that allow you to serve your clients while also positioning you to win your dream clients' business. Even though selling is often illustrated as a linear process—which would be nice—the sales conversation doesn't always follow a straight line. That said, you still need to accomplish certain outcomes and the sales process provides guidance.
The Buyer's Journey: You need some conceptualization of the buyer's journey, even if it's also far less linear than the textbook models. Understanding this journey helps clarify what the buyer needs to make a good decision about the change they need. Knowing what the buyer needs allows you to recognize what might be valuable to them as they try to improve their results. It is also critical for creating a preference to buy from you.
Insights: As a consultative salesperson, when you call on a prospective client, you do so with an understanding of the problems they are experiencing, known or unknown, as well as the challenges they will be forced to deal with if they don't do something different. You can call this a "theory" of what should be compelling them to change. To compel that change, you need a set of insights that provides your clients with a higher resolution lens, one that provides them a clearer vision of their challenges, the negative consequences of maintaining the status quo, and how they might change.
The Enabling Execution Stack
Prospecting Methodology: To enable all of the components of the primary stack, you need a methodology for getting a meeting with your dream clients, one that allows you to counter the client's objections and resolve any other concerns that they verbalize.
Discovery Methodology: Generally, you win or lose deals in discovery, even if your client doesn't inform you until much later. The process of discovery has undergone a dramatic change because B2B buyers have greater needs—the idea of just asking the client what they are struggling with is no longer as useful as it once was. Instead, your primary outcome during discovery should be to help clients discover something about themselves and their business.
Questioning Methodology: While open-ended and closed-ended questions are both still useful, powerful discovery requires insight-generating questions that create more value for the client: the kind of questions that cause the client to respond with "that's a great question." Value creation is found in questions that provide clarity of vision, compel change, and help expose and shape the client's values.
Commitment Gaining Methodology: One way to conceptualize the sales process and buying process is to picture them as a series of conversations and commitments, with each conversation ending with a commitment to the next conversation. You need a methodology that allows you some control over the process when the sales conversation is nonlinear, and to exercise that control you need a proven way to ask for and obtain commitments.
Consensus Methodology: Because companies now try to buy only when they believe they have consensus on the decision, the solution, and the partner, you need a way to help them get there. Specifically, you need to identify the conflicts, recognize the incentives that drive stakeholders, and build enough support to be able to successfully gain consensus. Without strong direction here, you lose deals.
Presentation and Proposal Methodology: There is an art to presentations and proposals. There are ways to frame these conversations that both better position the solution and improve your prospective client's desire to work with you. Because your clients have suffered through presentations that are nothing more than PowerPoint karaoke, you can differentiate yourself and your solution with a presentation and proposal that continues the value creation characterizing your whole approach.
Negotiation Methodology: Too few salespeople have been trained to negotiate with clients, choosing instead to negotiate with their sales manager to provide their prospective clients with the concessions they requested. When salespeople are trained to negotiate, often the framework is too general to be of use for B2B sales, where much of the back and forth is about the investment. Effectiveness is, in part, the ability to win a big deal without having to buy it by providing a lower price.
No matter how powerful your technology or how much it allows you to compress time, no variable is more central to your results than your sales effectiveness.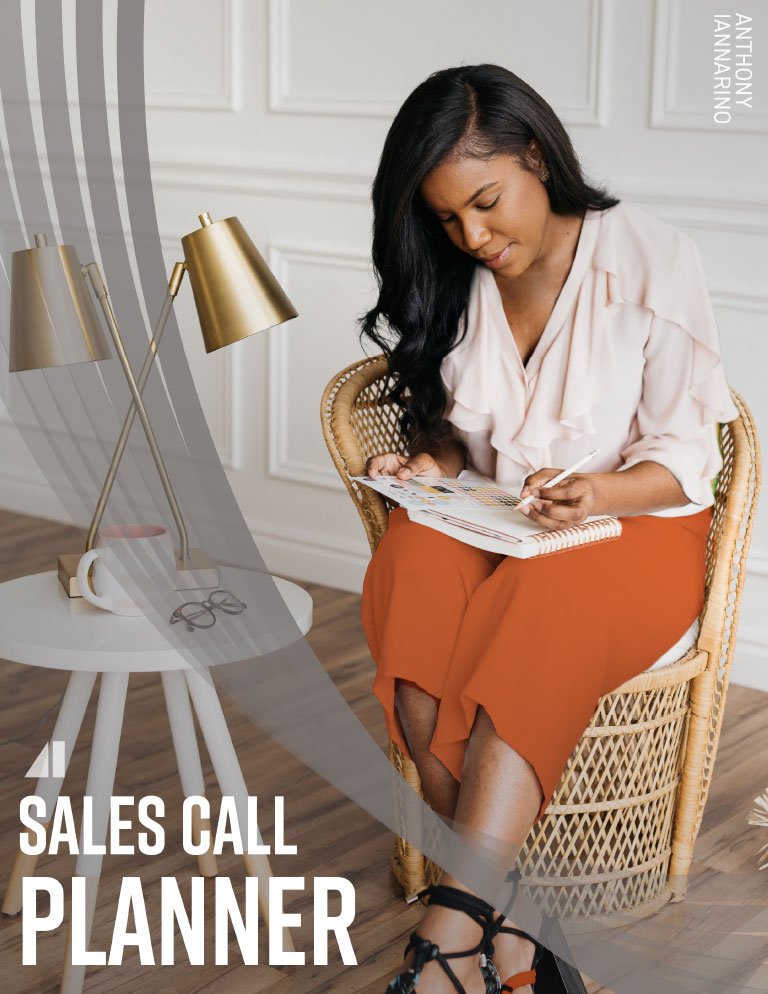 Get the Free eBook!
Sales Call Planner Guide
Your dream client expects you to know how to help them and what that process should look like. Execute your best sales calls with this free sales call planner!
Download Now