The Gist:
New or novel ideas, some stemming from external events, can create a compelling case for your prospective clients to change.
Consultative salespeople leverage novelty to inform and inspire their prospects to change before change happens to them.
The new things your company does to create value allow you to pursue your dream clients persistently.
A salesperson called me every quarter for close to two decades. His company sold a software for my industry, one of perhaps a dozen suppliers, so everyone in the industry recognized the company's name. But over twenty years there was no variation in his approach or his language, at least none that I could discern.
The salesperson started every call by identifying himself and his company, and then he would ask me the same question: "Anything change in your world?" I obliged him by reading my lines: "No. Nothing's changed." Then, polite as ever, he would ask, "Would it be okay if I call you next quarter?" I would politely assent, naturally, and we'd ignore each other for another three months.
One certainty in sales is that things will change over time—sometimes it's gradual and sometimes it feels like the world is on fire. Software is eating everything, including hotels, taxis, publishing, television, and newspapers. You may not have ever imagined that DoorDash would replace a night out at your favorite restaurant or that your front porch would resemble an Amazon loading dock, minus the forklift.
For those in consultative sales, all of this change is a good thing: if you want to win opportunities, find out what is already compelling your client to change—or should be.
The More Things Change
Entropy doesn't take a day off: everything is degrading and slowly falling apart, some things faster than others but all following the same path, all suffering the same fate as what's come before. Because change is a constant, adapting to that change is necessary for those who want to live, thrive, and survive.
What always bothered me about the software salesperson's call was the fact that he didn't recognize what had changed in my industry. Eventually, I realized that he wasn't really asking me if anything had changed in my world. He was asking if anything had changed that would cause me to need to change software, even though I had never told him I'd talk to him if something changed. He heard that so often that it became his opening line to everyone he called, poor fella.
What he lacked was a theory of why his prospects should change and insight into any novelty that might have captured a decision-maker's attention or piqued their interest. He lacked any sense of novelty.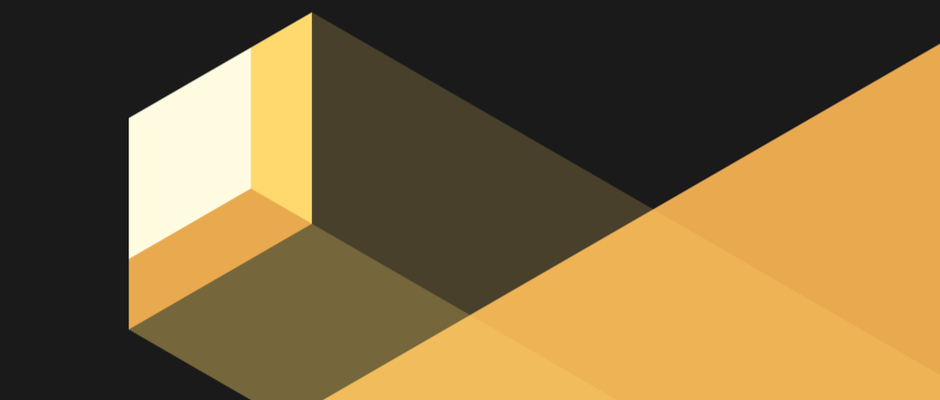 The Novelty Outside Your Window
A few months ago Jared Kushner, then-President Trump's son-in-law and advisor, spoke to the Squawk Box team on CNBC about the administration's decision to exercise a "most-favored nation" clause that had long been part of the government's contract with pharmaceutical companies, requiring them to charge the United States the lowest price they give any other country.
The hosts challenged Kushner about the impact Trump's decision might have on innovation during a pandemic, when new treatments and vaccines were needed. Kushner pushed back, stating that the pharmaceutical companies were going to have to charge other countries a bit more to make up the difference. At the time of this writing, I believe that President Biden has reversed that decision.
Put your politics to the side and look at the implications for pharmaceutical companies. Were they to lower their prices, they would need to find a way to recover the money needed to innovate. These companies would need help with cost savings that would return money to invest in new treatments, which can cost billions to create.
To stay with politics without being political, recently President Biden used an Executive Order to stop the use of the Keystone pipeline that delivers Canadian crude to the United States. That oil is considered some of the world's most expensive oil in terms of the greenhouse gas created in pulling it out of the ground. Estimates from the contractors involved suggest that as many as 11,000 jobs will be lost in 2021 from Biden's decision, as well as 1.6 billion in wages.
The oil and gas industry was hit hard before the pandemic, with oil going negative, and it's still struggling to recover. The contractors who no longer have this work will likely look for efficiencies that lower their cost structure, and some of the most opportunistic will be interested in reinventing themselves.
The Novelty Inside Your Four Walls
Every year, your company makes new investments, improves their products and their solutions, and finds new ways to improve the results for your clients. Most companies don't keep a running log of those novelties, often to their peril. When you call on the same companies over a long period of time with the intention of displacing your competition, you need to highlight and apply novelties, including how external events will impact their business and how the changes you have made will improve their results.
Maybe your company invested in more people in operations, to allow them to spend more time taking care of a smaller number of clients. Maybe you reinvented a solution that produces better results than anything you've ever been able to deliver, something that allows you to start a conversation with novelty. Using those accomplishments to start a new conversation with your prospects and your existing clients is one of the ways you remain relevant, and it's how you help them by creating new value.
Do Good Work:
What is happening outside your client's world that will impact their results, and how can you use that to help them change?
What novelty has your company created over the last twelve months that allows you to start a new conversation with your dream clients?
What new insights have encountered that you can use to protect your client from future harm?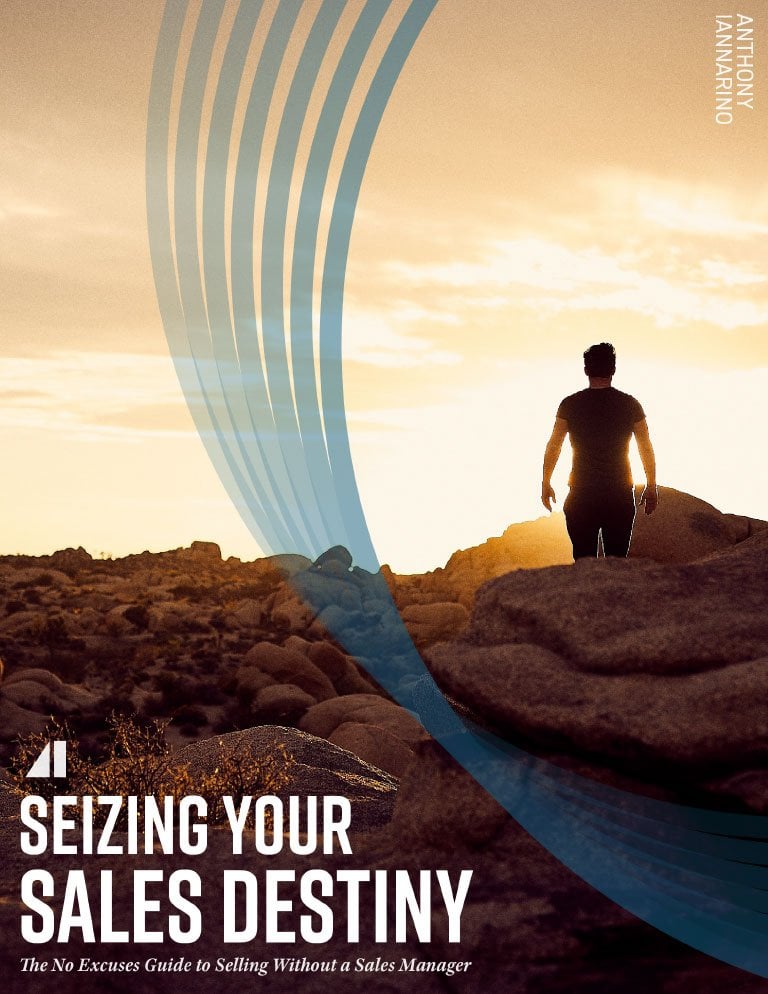 Get the Free eBook!
Learn how to sell without a sales manager. Download my free eBook!
You need to make sales. You need help now. We've got you covered. This eBook will help you Seize Your Sales Destiny, with or without a manager.
Download Now