Taylor's theory about gaining efficiency in sales begins with the idea that a salesperson who is capable of closing a deal is too valuable to spend time prospecting or qualifying inbound leads. In this model, the SDR (Sales Development Rep) does the dirty work of cold outreach and qualifying prospects, then schedules them to meet with the person who is ultimately going to be responsible for winning the business.
This whole approach treats the sale as transactional. The SDR reaches out to a prospective client and qualifies them. The Account Executive (or some other title; they seem to increase exponentially) takes over the conversation and works to close the client. While this may seem more efficient, it creates significant problems with the client's experience.
Why Do People Ghost Me?
One way to absolve yourself of responsibility for poor results is to blame something or someone else. The SDR complains that the lead they called didn't show up for the meeting they scheduled, concluding that the lead or the list is no good. The Account Executive gripes that the SDR isn't getting them meetings with serious prospects, but they don't show up or they drop out of the process after one meeting. But the real problem lies elsewhere, outside the notice of those who believe that selling is nothing more than a transaction designed to create a greater annual recurring revenue metric. That limited (and limiting) mindset is the real villain in this story.
What's missing for many (perhaps, most) of the companies that tout the Silicon Valley view of sales is the idea that one needs to create value for the client throughout the entire sales conversation, something that won't happen unless creating value informs your organization's entire operating philosophy. Any approach that treats your prospective client as a means to an end is self-oriented and self-serving. What's worse is that the client feels it.
The reason the lead that the SDR qualified doesn't show up for a demo or a meeting with whichever minion is actually supposed to help them is that they don't derive any real value from being qualified. Qualification is transparently designed to preserve the salesperson's time, protecting them from wasting effort on someone who isn't going to buy whatever it is they sell. But it does nothing for the client.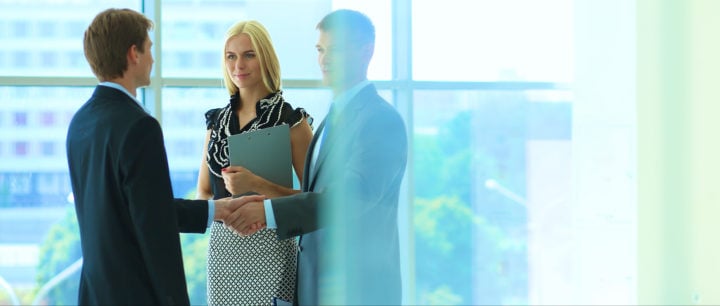 Value: All the Way Up, and All the Way Down
Imagine you are considering buying something that you believe will help you with some result that is important to you. You fill out a form, and the next day a nice, young salesperson follows up with you. They are eager to help you and they ask you a number of questions, starting with why you are interested in their product or service (checking the box marked "need"), what your timeline might be (time-bound), whether you are the one making the decision or who else might need to part of the conversation (authority), and finally if you have a budget.
Now imagine a first date where the person sitting across the table insists on knowing your current net worth, how much of that cash is liquid, and the street address of your home.
The reason many SDRs are asked to do minimal discovery is because the Account Executive is going to have to repeat those questions when they speak to the prospect. The reason Account Executives cringe when the SDR does a lot of discovery and actually has a conversation that is valuable to the client is that when they have to repeat that conversation, it awkwardly forces the prospective client to go over ground they've already covered.
Improving your conversion has nothing whatsoever to do with roles or titles. Instead, it is a factor of creating value for the prospective client in each and every sales conversation. Conversations that qualify a prospect may be important (even though you probably way over-qualify them), but they are not nearly as important as trying to serve your client by answering their questions and asking good questions of your own.
A good first date is spent asking questions and showing an interest in the other person. The better your first date, the better your chances are of getting a second one.
Have You Met My Brother?
Once you have created value, the SDR is still left with the necessity (under this model) of handing off the person who is connected to them—precisely because they were helpful—to another person who hasn't been part of the conversation. This is the equivalent of ending an excellent first date by introducing your date to your sibling, who will be handling the relationship from here on out.
Even though it may feel like a waste of time (efficiency is everything in the Silicon Valley ethos), having the SDR control and participate in the second meeting can make for an easier handoff. What is sometimes better is having them recognize that the prospective client is highly engaged and inviting the Account Executive to join the first meeting.
Sales Effectiveness
To go fast, go slow. To be effective with human beings, don't prioritize efficiency. The root cause of so many potential deals dying an early death is that the process feels transactional, devoid of concern for the client. Investing more time with people who are trying to solve a problem increases the client's likelihood of continuing the conversation with you. Sacrificing effectiveness for a little more efficiency actually works against your long-term aim of winning their business.
The drive to optimize conversions is not a matter of roles; it's a matter of value creation. It's a matter of competency, other-orientation, and creating value for the people you are speaking with and trying to help (if you believe that is your charge). You can waste a lot of time trying not to waste time.
The Full-Cycle Salesperson
Recently, I have seen the phrase "full-cycle salesperson" used to describe a salesperson who can prospect, create opportunities, and win them without splitting up the sales conversation among a handful of other people. There is no reason to add the words "full cycle." The SDR who can create enough value to have the person they spoke with show up for a meeting has already proven their ability to create value and gain commitments.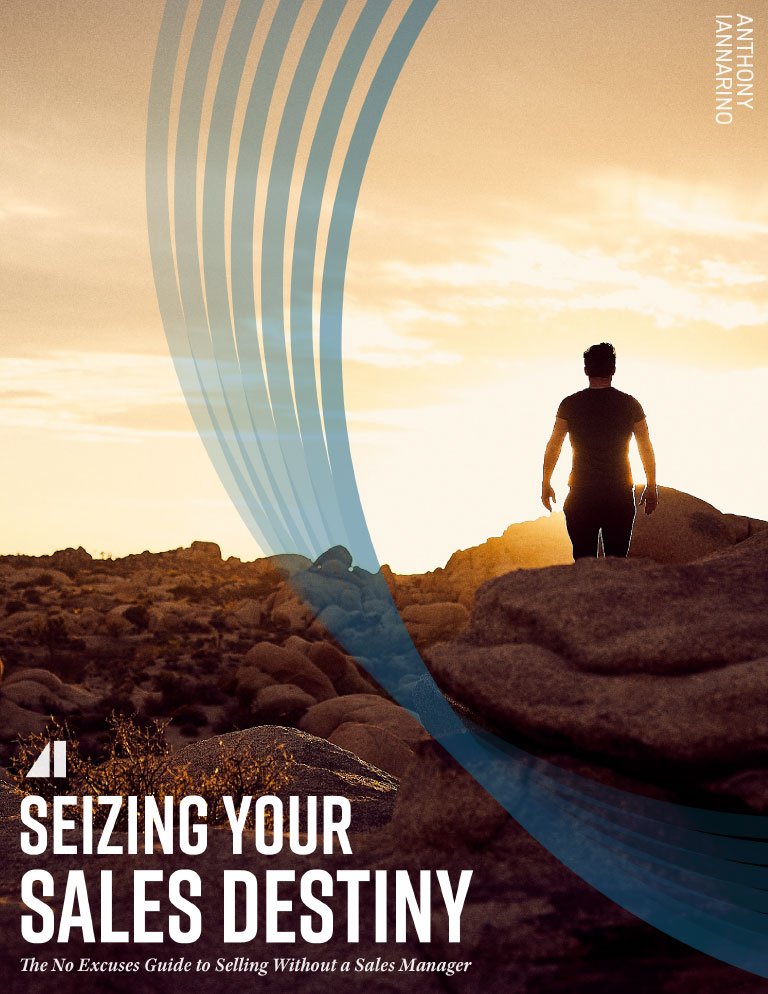 Get the Free eBook!
Learn how to sell without a sales manager. Download my free eBook!
You need to make sales. You need help now. We've got you covered. This eBook will help you Seize Your Sales Destiny, with or without a manager.
Download Now