In the 1950s, a student of psychotherapy at an English hospital studied relationships between the therapist and their patient. The student noticed that the patient wanted the therapist to be in the "one-up" position in the relationship, possessing the ability to help them. Early in the relationship, the patient respected the therapist. But as the relationship continued, the patient would attack the therapist, telling them that they were terrible at their job and that they never helped them.
The therapist would never respond to any personal or professional attack. Instead, they would say nothing at all, pretending to read their notes. After a minute or two, the patient would apologize and tell the therapist that they were indeed helping them, only to repeat the behavior in future sessions. Freud developed the methods for maintaining the "one-up" position in the relationship by having the person lie on a couch with their feet off the ground, basically ungrounding them. He also sat behind them, eliminating the patient's ability to see how he responded to their attacks.
One of the reasons salespeople fail to create and win opportunities is because they are not in the "one-up" position to their prospective clients or clients. The nature of the "one-up" position in the relationship in selling is quite different from that of the therapist and patient (even though you might have relationships that resemble that of therapy from time to time).
Why You Are One Down
The primary reason you are "one down" in the relationship is mostly the result of not knowing more than your prospective client. While your client is going to know more about their business than you do, you have to know more about the intersection of their business and the better results you can help them generate. When you are not "high insight," "high business acumen," "high situational knowledge," and "well-read," you are not going to find it easy to occupy the "one-up" position.
Stated another way, you cannot know less than your client if you are going to be the one who provides advice and counsel. By not possessing the knowledge and experience your client lacks, you are of no real use to them. A client who knows more than you do about their business's intersection and yours doesn't need your advice, especially if you offer no new or interesting perspective.
Your client isn't going to tell you directly that you create no value for them. Instead, they buy from someone else, telling you that it wasn't your fault that you lost, it was just that "they decided to go a different direction," or "your competitor had the lower price."
Most sales organizations spend their time training salespeople around their products and services. They do very little to help them develop a perspective that positions them as a consultative salesperson, one who can provide guidance when it comes to the decisions their clients need to make to improve their situation.
How to Be One Up
The "one-up" position in sales is created by having more knowledge, experience, and a higher resolution lens than your client to view their problems, challenges, and opportunities. To be clear, this isn't a position based on power, but one based on the ability to frame better the decision the client needs to make, providing a valuable perspective, as well as the context the client needs to take into account.
There are several things you need to do to be able to occupy the role of a consultative salesperson or trusted advisor. First, you will need to improve your business acumen, your understanding of how businesses work, and the factors that impact their decisions. Second, you will need to recognize and make actionable your experience, something we might call "situational knowledge," the awareness of why a client makes a specific choice instead of a competing idea. Third, you must become well-read.
You cannot be a "know nothing" and hold the "one-up" position. The idea behind the primary frameworks I included in Eat Their Lunch: Winning Customers Away from Your Competition consists of the concept of Levels of Value and the directive to start with the strategic outcomes you can help your clients achieve. It also includes a way to think about how you help shape the lens through which your client views their business and decisions.Win customers away from your competition. Check out Eat Their Lunch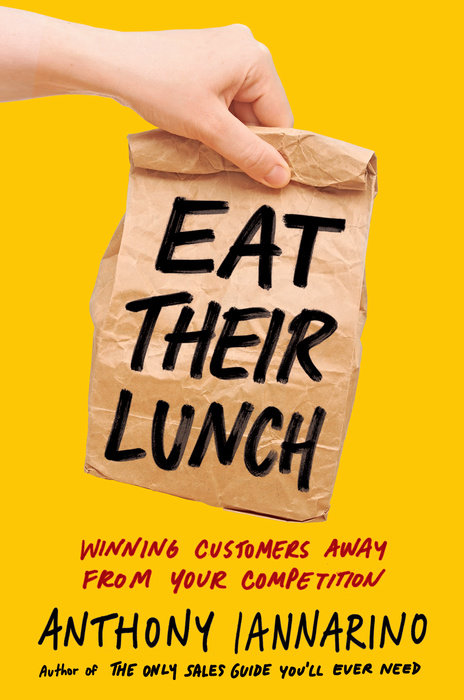 Selling has changed more in the last ten years than the forty years that preceded this last decade. This is true even if most sales organizations and salespeople haven't yet recognized why they struggle to pass the relevance test that determines how willing your client is to engage with them.
It's the Advice
To dispense your advice in a way that your client can understand and accept it, you need to package it with your insights, your experience, and your perspective. You have to provide the context and the stories that provide them access to the reasons you would recommend they take a particular action or avoid doing something that would harm them because their assumptions are incomplete or incorrect.
Your product, your service, and your solutions are not advice. They are the way you help your client execute your advice. If you don't have advice, you lack what you need to create a preference to buy from you and eliminate any possibility of being a trusted advisor or a consultative salesperson.
If there is one area you might work on to improve your ability to create and win new opportunities, the development of insights should top your list. The need to develop the unique character traits and skills necessary to succeed in sales will only grow in the future, and those who lack them will be treated as a commodity.
If you don't want to be treated like a commodity, don't present yourself as one. Instead, create so much value that your client can't prefer anyone over you.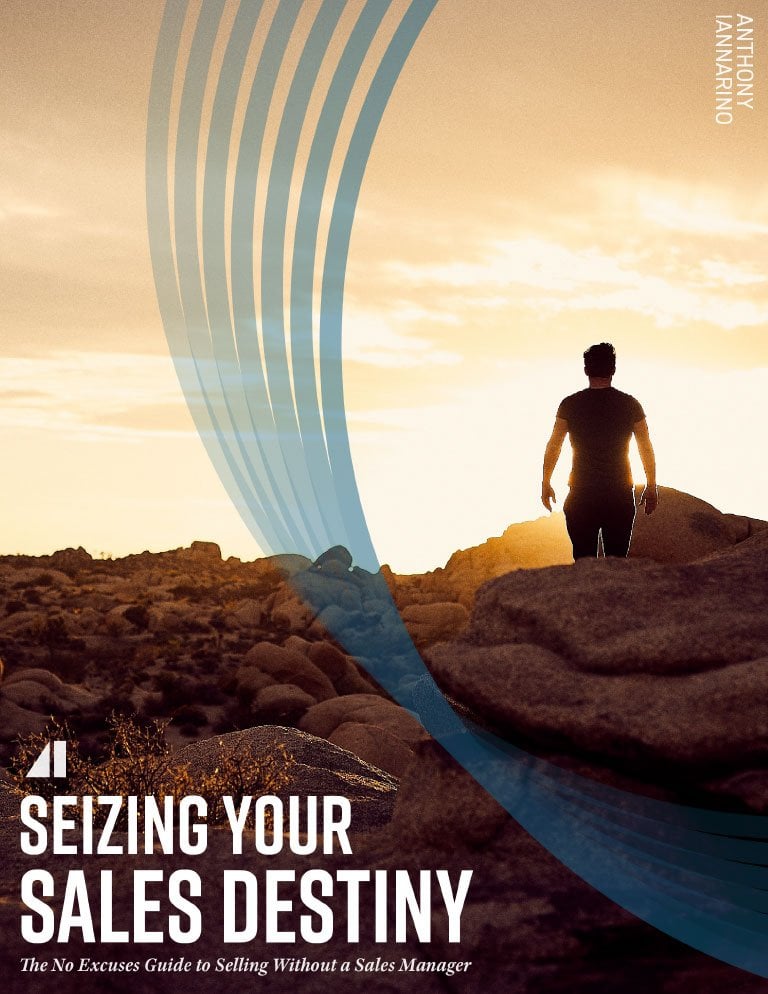 Get the Free eBook!
Learn how to sell without a sales manager. Download my free eBook!
You need to make sales. You need help now. We've got you covered. This eBook will help you Seize Your Sales Destiny, with or without a manager.
Download Now