Everything is important, but not everything can most important. When it comes to metrics, more is not always better. There are, however, some metrics that tell you much about your sales results—and your challenges. These three metrics in sales can tell you a lot about what you need to know to improve.
New Opportunities Created
One metric towers above all others and that metric is "new opportunities created" and the value of those opportunities. Because it's true that you cannot capture an opportunity you haven't first created. New opportunities created is the start of all good things.
This metric is a gauge of your effectiveness in acquiring meetings. It tells you how well you are doing prospecting, and it also might provide an insight into your work ethic. It's good to be an excellent prospector, but not if you don't do enough it. A good work ethic will take you most of the way to your goals, but not if you are ineffective.
Opportunities created is a critical metric for another reason: It is the best indicator of your ability to engage in sales conversations that result in your dream client deciding to explore change—and eventually agree to change. New opportunities created means you are adept at the exploration conversation about why your dream client should change in a way that allows them to engage with you on what is sometimes a tricky conversation—and often the conversations that cause them to buy from you long before you get to the Commitment to Decide (what you know as closing).No more pushy sales tactics. The Lost Art of Closing shows you how to proactively lead your customer and close your sales.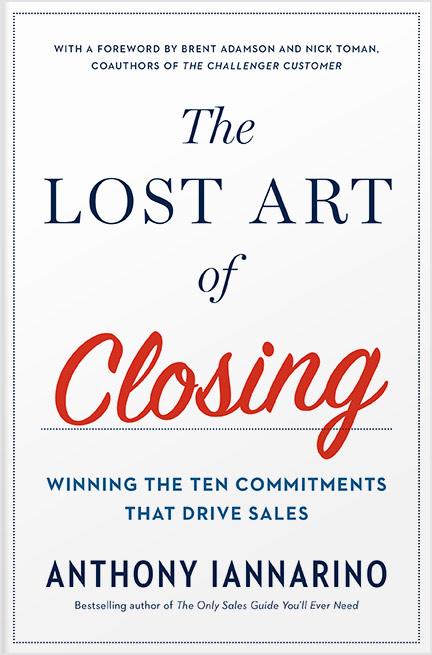 Average Deal Size
I tend to like all deals, small, medium, and large. I've had small sales grow up to monster deals. I've also had huge deals turn out to be something less than I imagined possible. You can grow deals, and contracts can also occasionally shrink through no fault of your own. There is also the fact that a deal that might be small in some company or industry might be a massive deal in another company or industry.
Deal size does tell you a lot about where you spend your time. It indicates what kind of targets you are pursuing. Because it is rare for large clients to pursue sales organization outside of an RFP, large deals that were created by a sales rep suggests they are targeting hard-to-win, competitive displacements, something you might think of as your "dream clients." Win customers away from your competition. Check out Eat Their Lunch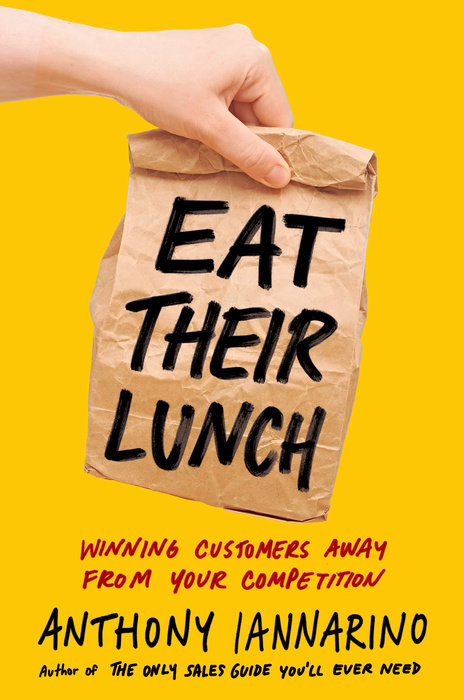 Tiny deals might mean you are not targeting the prospective clients that would benefit the most from your solution, and it might also mean you aren't as effective in larger, more complex deals. You might be creating many opportunities that aren't large enough to allow you to reach your goals.
One of the ways you make it easier to reach your goals is to win deals that are larger than your average sales. You need to create and win fewer deals. Your average deal size can tell you much.
Win Percentage
There it is: Ink! Alternatively: "No ink!" You win some, and you lose some. You want the balance to be "won," but no one goes undefeated in sales. The very best reps with the highest close rates still lose plenty of deals.
Your win rate provides an idea about how well you sell. It's the ultimate metric because, in the end, you will reach your goals or quota by winning opportunities (either new revenue or new logos or some combination thereof).
Won deals indicate that you created a preference to buy from, "preference" is a complicated mix of intangibles, many of which your dream client wouldn't recognize as a reason for giving you their business. A high win rate is often an indication of how well you control the process. In many cases, a high percentage of won deals measures how well you create value for your dream client; their experience working with you is a preview of what your dream client hopes will be their experience with your company.
A low win rate is an indication of a lack of effectiveness, even though it can be incredibly difficult to tell where you might be struggling to produce better results. It could be a lack of ability to control the process. Frequently, the challenges show up early in the sales conversation, the exploration of change. If there is one area where the real struggle exists in improving win rates is in building consensus.
What Else These Metrics Tell You
You might have wondered about metrics like the number of phone calls you dialed or the number of meetings. The three metrics above will tell you if you are doing enough to get meetings.
These metrics, over time, whether or not you are improving. Deals getting bigger and win rates improving is usually a sign you are getting better over time.
You can look at a host of other metrics, like deal cycle times, the profitability of deals, the time deals are in stages of your sales process, and the growth of existing clients. There is no end to the number of metrics that might show up on your dashboard, but these few fundamental metrics are often enough to decipher where you are succeeding and where you might need to improve.
With these three metrics, you can keep your own scorecard.