The Gist
Most job descriptions for consultative sales are woefully incomplete, and most hiring managers underestimate the difficulty of the activities and outcomes required from a professional salesperson.
Every activity is designed to create an outcome, most of which are challenging, and missing even one outcome can threaten the consultative salesperson's results.
Every salesperson needs to develop a long list of character traits and skills, deliberately and consistently.
Yesterday, a potential sales candidate asked their interviewer for a job description. That unfortunate and unexpected question rattled the interviewer, making them think that the candidate lacked the necessary experience. Everyone knows what salespeople do: they sell. But before you judge the candidate too harshly, take four minutes to browse this (incomplete) list of what a salesperson does—part opportunity creation and part opportunity capture.
Consultative Sales Job Description
Schedule meetings with decision-makers and decision-shapers to help them explore the changes that would help them improve their results. In some cases, you will initiate a change that the prospective client was not yet considering, while other scenarios will require you to help address a challenge or opportunity the client has already defined.
Prepare for all sales meetings to ensure that you understand the client's business. Review similar companies your company already serves to understand why they changed, why they chose your company, and what your company knows about delivering results to other companies in their vertical. Look at each stakeholder's LinkedIn profile to get background information on who they are, where they came from, and what they might expect from you.
Execute a series of conversations to define and differentiate the value you create for the decision-makers, decision-shapers, and stakeholders who are part of the client's decision-making, focusing on the strategic value of the results you can help them produce.
Share your insights with your contacts, to provide them useful context for their decision-making and offer a view that helps them make better choices about their future and their results. These insights will demonstrate a detailed understanding of the trends that will negatively impact their results or provide them with new, potentially beneficial opportunities. The outcomes of these conversations should help compel your prospective client to change.
Engage your contacts in a collaborative conversation to explore what they might need to change to improve their results, including strategic structural changes that go beyond switching a vendor or a solution. Continue the collaborative conversation by helping them develop and customize a solution that will ensure they produce the better results they need.
Ensure that the contacts you are working with agree to the necessary meetings, keep the commitments, and make the decisions that further their goals and improve their results. By gaining your client's commitment to the process of change, then guiding them through it, you will make the experience easier and more certain.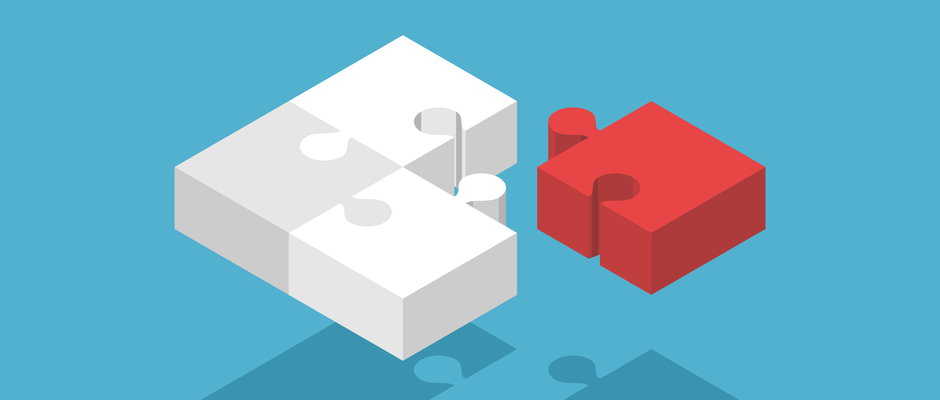 Acquire support and consent from the decision-makers and decision-shapers necessary to the change you are proposing, including executive leadership, the buying committee, and the hidden influencers who might be overlooked when they should be included. You will help your client build consensus on their team, increasing the support for the change you are helping them make and improving their ability to execute it.
Lead a conversation about the investments necessary to produce the better results your prospective client needs, helping them justify the delta between their existing budget or lower-priced alternatives, as well as the concessions they might unknowingly agree to by pursuing a smaller investment. By providing your contacts a rationale for the investment, you increase their ability to acquire the funds.
Present and propose a solution that will deliver the results your prospective client needs, offering the stakeholders an opportunity to modify anything that might prevent them from agreeing to the solution, offering to make adjustments, and having them confirm that the solution is something they are confident will improve their results.
Resolve any and all concerns that might prevent a stakeholder from agreeing to your solution or selecting you as the right partner for the change initiative they are pursuing. By resolving these concerns, you ensure that your main contacts don't lose support from stakeholders who are worried about something they believe might cause them problems or threaten their results.
Acquire your prospective client's commitment to buy the solution by directly asking the main contacts to sign a contract and allowing you to put their solution in place. If necessary, negotiate any terms, conditions, or investments without putting the results at risk.
Brief the operations team responsible for delivering results about why the client needs change, what might threaten the better results they are pursuing, and what they will need to deliver. Make introductions to the contacts with whom they will be working, then ensure that both sides execute to generate the new results.
Each of these activities and outcomes has its own underlying competencies and a dizzying array of challenges, starting with acquiring a meeting with a relevant contact. Being able to differentiate yourself, your company, and your solution in a way that creates a preference to buy is no small charge, and it's tough to explain a concise, actionable plan for achieving that goal.
When they're asked to brief a client on the trends and factors that are certain to threaten their client's results, most salespeople still retreat to the problems their solutions will solve; only on rare occasions do they mention the root cause that compels change in the first place. The development of sense-making insights is a competency that is far more strategically important than traditional outcomes, like overcoming objections.
The competency model for a salesperson is a long list of character traits and skills that exceeds what most sales leaders, sales managers, and salespeople recognize—and there is nothing more important to your results than developing the individuals who engage in these activities and generate these outcomes.
So in a few words, explain to each of them exactly how they should control the process, identify and acquire the stakeholders they need to win the business, and go about building consensus when their main contacts don't even know it is necessary or where to start.
Do Good Work
What are the primary activities and outcomes that lead to success in consultative sales?
Make a list of the activities you need to master and the underlying competencies that would improve your ability to be more consultative, creating and winning more (and larger) deals.
Make a development plan to improve your results, starting with the areas where you or your team currently struggle.