The Gist:
There are three variables necessary for acquiring a meeting with your prospective client.
Using these variables, you can apply your knowledge to the 10 commitments that drive sales from The Lost Art of Closing.
Understanding what conversations you need to engage in and how to trade enough value to acquire those commitments is crucial to B2B sales.
A salesperson once told me that she was struggling to acquire meetings with prospective clients. She had years in the industry and she had helped many people over her long period of time working. However, she wasn't sure why she was having a tough time getting anyone to commit their time. She wasn't contributing to the three primary variables necessary for acquiring a meeting with your prospective client.
The first–and arguably the most important–is something we can call "trading value." This the value you promise to create for the client in trade for your contact's time.
The second factor is your conviction, your belief that your client will benefit from the conversation. If the only way your client benefits is by buying what you sell, you are not creating value for them in the conversation.
The third factor is your persistence, your willingness to ask again. The only reason a client refuses to meet with you is that they believe it is a waste of their time.
The salesperson recognized that she wasn't trading value for the meeting. The reason that it's hard to get an appointment is because it is a macro commitment, one with more at risk than some others.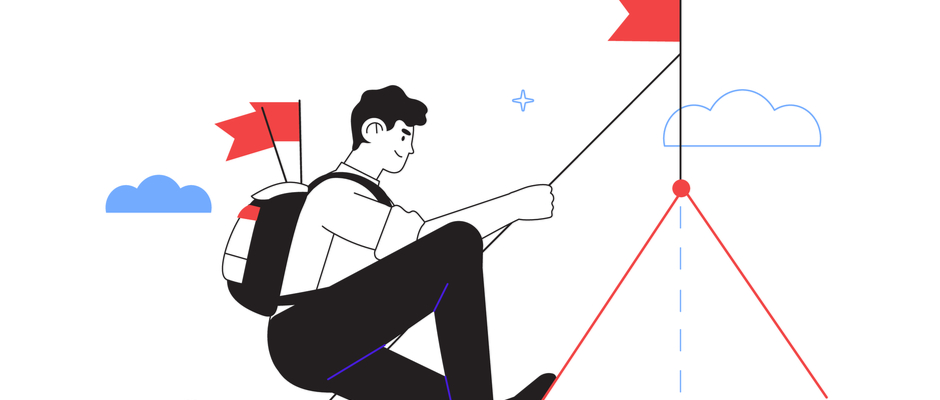 The Still Largely Lost Art of Closing
The Lost Art of Closing: Winning the Ten Commitments That Drive Sales is a framework of ten commitments that, when linked together, provide a guide to the conversations that seem to be necessary for B2B sales. The level of difficulty of each of the ten commitments centers on the client's perception of the commitment you ask of them.
No more pushy sales tactics. The Lost Art of Closing shows you how to proactively lead your customer and close your sales.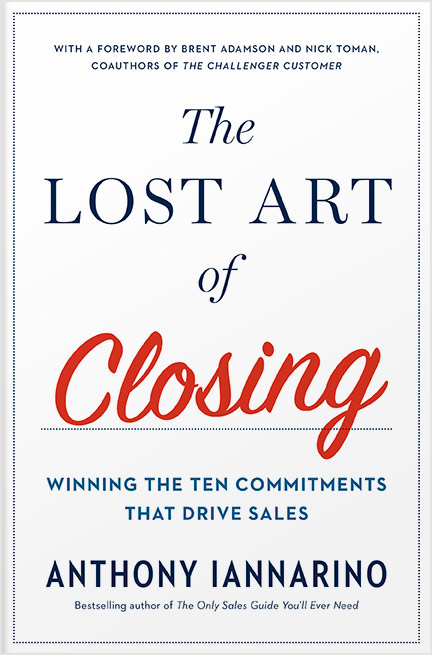 Here are all ten commitments, some macro, some micro:
Time: Because time is your single, finite, non-renewable asset, time is a significant commitment. Time is a macro commitment for your clients because they cannot recover it once they give you their time. Decision-makers and decision-shapers tend to avoid low-value conversations. You have to trade value for the commitment if you want to improve your ability to gain a meeting.
Explore: The very nature of "exploring" makes it a micro commitment. People generally enjoy learning and exploring ideas—especially when they are not required to make a significant decision at the end of the conversation. As a result, early discussions that don't need a commitment tend to be relatively easy, even if you still must trade the value of new ideas, insights, and perspectives.
Change: Asking your client to invest time, energy, and resources in pursuing change is a macro commitment. Many of the stalled deals in your pipeline never really made it past the exploration stage. For an opportunity to be real for you and your prospective client, they have to commit to consider change and agree to the necessary conversations. The value you trade is the potential of better results.
Collaborate: Like "exploration," the commitment to "collaborate" with your contacts around how they might go about solving a problem, addressing a challenge, or taking advantage of an opportunity is the kind of conversation people tend to enjoy. Again, this is a micro commitment because it is easy to agree to; the dialogue is valuable in its own right and the contacts don't yet have to commit to a solution.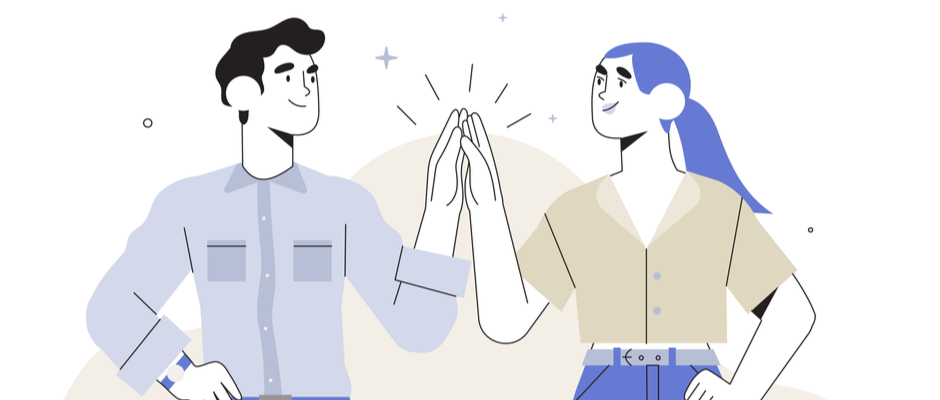 Consensus: Like the commitment to change, "consensus" is macro commitment. The difficulty of the outcome you are asking your client to commit to makes this one difficult for you and your contacts. You are opening up the possibility of stirring up the opposition, even though you intend to build organizational consensus. The value you trade here is the chance of actually making a change. When deals end in "no decision," a good percentage of the time it is due to a lack of consensus.
Investment: The commitment to invest may be a micro or a macro commitment. A slightly higher price for better results isn't challenging to acquire in a competitive displacement opportunity. In a new purchase, an investment that doesn't already have a budget can be more difficult of an ask–as is often true when the investment required is much more significant than the company's current investment. When justifying the investment for your clients, you can never go wrong treating this conversation as macro.
Review: Of all the commitments you ask your clients to make, this one tends to be the easiest of all. Asking a client to look at your solution to make sure it is exactly right for them comes with so little risk that it is easy for your client to agree to without the need to trade any more value. Therefore, this tends to be the smallest of the micro commitments, even though it is essential.
Resolve Concerns: This macro commitment shouldn't be so difficult. When your client has your proposal, they want to run it by their team before committing to buy. It would make sense to make sure you are there to help them resolve any concerns. Instead, they try to leave you out of the process. The value you trade here is the certainty that you provide the client and their team that they can and will succeed. You also prove you will be there to make sure they have the help they need.
Decide: This commitment will be micro if you've done an excellent job helping your contacts through the conversations and commitments. It will be macro if you didn't. The value here is the better results your clients need by buying whatever outcomes you are providing them.
Execution: The last commitment is macro. If your client is struggling to produce results, you have to help them with the changes they need to realize the better results you sold them.
You may have other commitments or other outcomes that fall under some of these conversations. What's most important here is that you know what conversations you need to engage in and how to trade enough value to acquire that commitment. If you struggle with a particular commitment, the first variable you should look at is the value you are exchanging for that commitment.
Do Good Work:
What ways are you not trading value when talking to your prospective clients?
Identify the value you need to exchange for the commitments you are asking from your clients.
Commit to having a conversation with your prospective clients about the commitments they need to make in order to be able to help them produce the best results.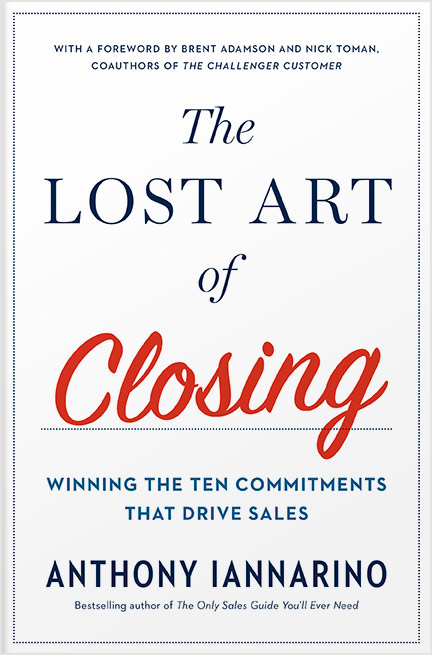 Essential Reading!
Get my 2nd book: The Lost Art of Closing
"In The Lost Art of Closing, Anthony proves that the final commitment can actually be one of the easiest parts of the sales process—if you've set it up properly with other commitments that have to happen long before the close. The key is to lead customers through a series of necessary steps designed to prevent a purchase stall."
Buy Now