The Gist
Embrace fearless value creation: respond to what your prospective clients need from you, in order to create and win an opportunity.
Over time, sales approaches lose their efficacy and need to evolve.
Salespeople adapt because they recognize the client's needs for insights and work to address them.
Without creating value, you cannot create or win an opportunity. The idea of "fearless value creation" means boldly responding to what your prospective clients need from you. It's also a response to the notion that one should not provide "free consulting," an idea that has outlived its usefulness except perhaps for paid consultants. The primary problem with these older approaches is that they don't create enough value to differentiate you or cause your client to prefer to buy from you. Remember, your real professional value is found in your advice, your recommendations, and your ability to improve your client's decisions and results.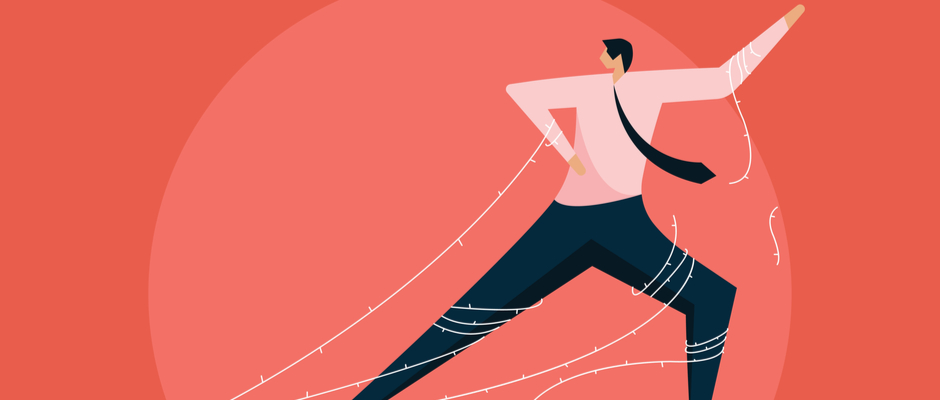 Learn Anthony's core strategies & tactics for sales success at any level with The Only Sales Guide You'll Ever Need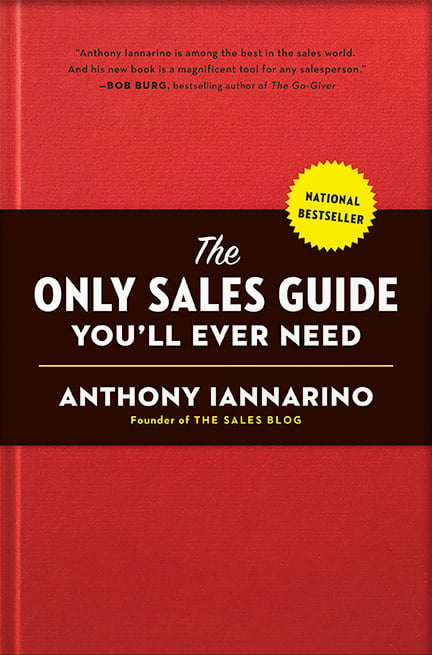 I Was a Legacy Laggard
No one is born with a consultative sales approach imprinted in their DNA, though more seasoned sales professionals—ideally with white goatees—may be more likely to be consultative. A few of us are trying to point young reps toward modern methods as well. In general, though, the younger you are when the craft and profession of sales finds you, the more likely you are to start with a more transactional approach. Goatee notwithstanding, I was no exception to this trend.
I started making cold calls for a charity as a fifteen-year-old boy. Back then, I promise you that I had no awareness of anything like "the trading value rule," nor would such an idea have interested me. A few years later, my cold calls were to businesses. I used a well-designed script codified on index cards in a binder. There was one card for every objection. The first person to suffer through my attempt to acquire a meeting hung up on me. But before he did, he left me with this opening: "Call me back when you don't need a script." I called him back and told him I didn't need the script, so he agreed to a meeting.
Later, I would leave a message on known targets' voicemails every Monday. Did I change my message? Did I improve my approach? No and no. Instead, I relied on pure persistence, which is not the same thing as professional persistence.
Every time I held another contact hostage, I read them the 84 pages of index cards, to ensure they knew everything my huge company believed would convince them to give us their business. I started with "why us," transitioned to "why us," and moved on to a rousing refrain of "why us." Once the binder ran out of brag sheets, I started to explain—in excruciating detail—all about our solutions and why we did things in a certain way.
I was a better salesperson before this company trained me—before they forced me into outside sales, I was actually trying to help people!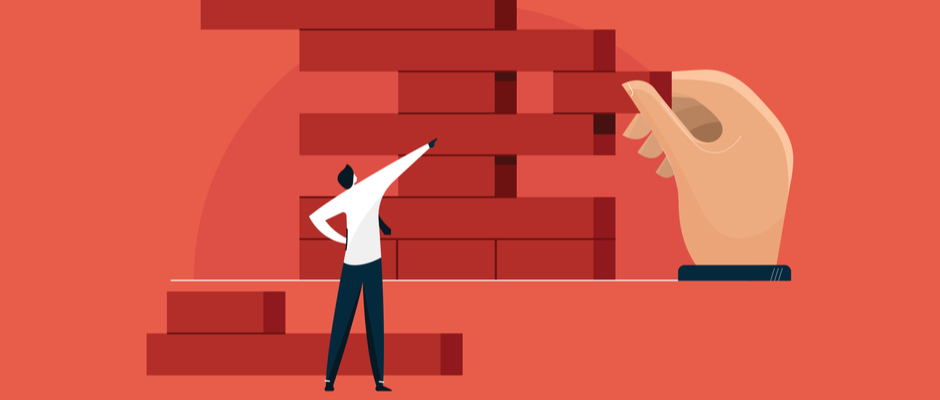 Hustlers pursue opportunities. They give themselves lots of chances to be successful. Discover what it takes to become the best hustler around with this FREE eBook.

It All Slowly Falls Apart
One fateful day, my legacy training started to unravel. I was sitting across from a prospective client in Cincinnati, Ohio. With my left hand, I reached for my laptop and got ready to launch into yet another why-us slide deck. Before I could put the computer on the table, my contact warned me, "If you open that laptop lid, our meeting is over." (A friend of mine had an even more aggressive prospective client, who promised to "throw your ass out of here" if you started a presentation.)
Even when clients let me start my presentation, though, it got harder and harder to keep them engaged with "why us" and "why our solution." Because the clients were far more interested in their business than ours, they were pursuing partners who would work with them to build programs and create the results they needed. Before long, large companies were inviting end-users into sales meetings, so the salespeople could ask them questions about handling problems and challenges. These clients were not looking for a presentation; they were looking for commitments to do things in a way that would work for them.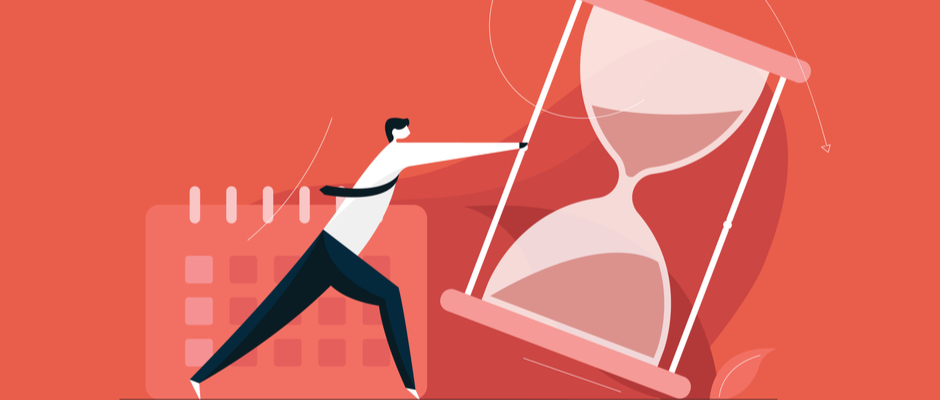 You need to make sales. You need help now. But you don't have a sales manager who can give you the time and attention you need. Not to worry, this FREE eBook will help you Seize Your Sales Destiny.

Born to Trouble
Congratulations! You were born just in time to sell in a world of increasing complexity marked by constant, disruptive, accelerating change. As the future shows up faster and sooner than you imagine possible, the primary skill of a consultative salesperson is agility.
Some in sales would still much prefer to walk into a client's office and share their company's history, their story, their global footprint, and their board of directors (pro tip: clients are generally bored by directors) as a way to establish their credibility. The "why us" approach relies on the company to create value, while "why our solution" puts that weight on the solution. Neither one acknowledges the reality of modern sales: the salesperson is personally responsible for creating enough value to develop and win deals.
Without insights, you cannot accomplish that task. Qualifying a client creates zero value for them, and don't even get me started on asking them about their hot buttons, pain points, or whatever else is "keeping them up at night." You'll never hear a client thank you for confirming that they are the authority and have a budget. Nor will they be grateful when you ask them the same questions about their problems as the last seven salespeople who invaded their calendars.
The contest is no longer really about companies, capabilities, or solutions—it's about who creates the most significant value throughout the sales conversation. The dominance of value creation has always been true at some level and is now the dominant factor in all your interactions: no insights, no value creation. And no value creation, no deal.
Read my series on From Legacy to Modern Sales Approaches to learn more about overcoming the legacy laggard approach.
Do Good Work:
During your conversations, pay close attention to what your prospective clients value.
Pay even closer attention to what doesn't register with them at all.
Work to discover what gaps in your clients' knowledge and experience you can close for them, then start working on an approach that serves them better.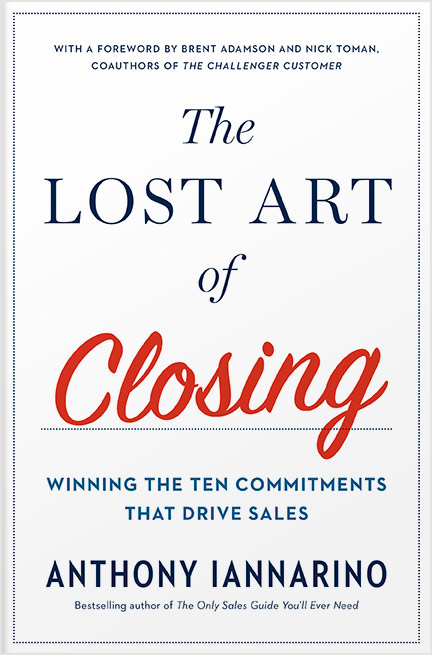 Essential Reading!
Get my 2nd book: The Lost Art of Closing
"In The Lost Art of Closing, Anthony proves that the final commitment can actually be one of the easiest parts of the sales process—if you've set it up properly with other commitments that have to happen long before the close. The key is to lead customers through a series of necessary steps designed to prevent a purchase stall."
Buy Now