In Eat Their Lunch: Winning Customers Away from Your Competition, I wrote about the four levels of value. The main idea was that the lower levels of value, like your product and experience, don't rise to the level of compelling change or position you as a consultative salesperson or a potential trusted advisor. Instead, the higher levels available to you do more to help your clients and dream clients imagine and bring to life the better results they need.
The higher levels of value allow you to differentiate yourself from your competition and create a strong preference to work with you. Your version of the sales conversation will not have much in common with your competition, most of whom have never read a sales book, and are not applying the ideas to their work.
Winning big deals is mostly the product of how well you do early in the B2B sales process and not late in the process, as many people incorrectly believe. The value of discovery is critical to winning deals.Win customers away from your competition. Check out Eat Their Lunch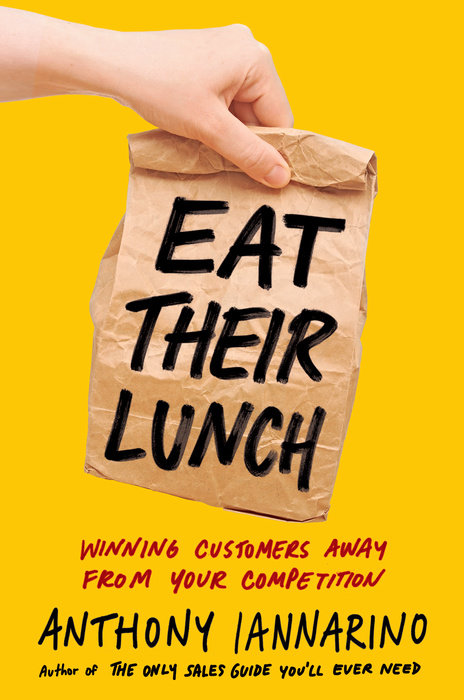 Past Discovery
Evolution generally transcends and includes what came before. It finds some novelty that improves something while retaining the essence of its earlier state. When people believe that anything in the past needs to be replaced entirely, they tend to struggle to produce results because they replaced the essence, or the truth, in what came before. This is true for discovery.
In the past, discovery meant finding your prospective client's "pain points" or their "dissatisfaction," an idea encapsulated in the single question, "So, what's keeping you up at night?" The truth here is that if your dream client doesn't believe they have a reason to change what they are doing, they are not going to buy what you sell–or replace their existing supplier, something near and dear to the heart of all of us who win deals by displacing a competitor.
When you look at discovery, the idea is that the value of that part of the sales conversation is that it provides you with the information you need to pitch your solution to your client's problem or challenges. While it's true that you are creating value for your client by solving their problem, you are not creating differentiated value that might have them prefer to buy from you or work with you long term.
Modern Discovery
A modern sales approach to discovery would have you creating greater value for your contacts throughout your sales process and their buyer's journey by helping them discover something about themselves, their company, their business, and the future results available to them. In the same book, you will find a chapter on integral discovery, a more complete view of diagnosing what ails your prospective client. This view will provide you with much more information than earlier versions of discovery. But in an earlier chapter, you will find an idea about sharing the trends and factors that are going to impact your prospective client in the near future and beyond.
A modern approach is different because instead of you being able to capture your dream client's "explicit" and "implicit" dissatisfaction, a great gift given to us by Neil Rackham, you are also sharing with your contacts a view of their business that allows them to see something invisible to them before meeting with you. Executing this approach requires business acumen, situational knowledge, and confidence in your insights.
Being consultative means being able to provide your contacts with the right advice about what they should do to get better results. This is more than describing how your solution will solve their existing problem, even though it is still helpful.
There is still a case for traditional discovery, but that doesn't mean that newer approaches that create greater value for your client are not necessary.
You might think about it this way. If you are the only one to discover something, you have created little value for your client. If your client learned something helpful, you created a higher level of value. But there is still a better choice available to you.
Higher Value Discovery
Whenever you are presented with a choice between this thing or that one, see if you can't replace the word "or" with the word "and," a strategy that almost always provides a better outcome.
The very best outcome from a discovery meeting is one in which your dream client learns something that helps them to better understand all the contextual factors that are affecting their business and causing them problems, or soon will be. When what they learn helps them see what changes they need to make and how to make them, you have almost certainly distinguished yourself in a crowded market.
That outcome is made even greater for you and your client when you have learned as much or more about your client, the kind of information that will allow you to help design the right solution, build consensus among their team, and understand what is going to be necessary for them to execute and produce the better results they need–even if they didn't know those results were possible.
When you do good discovery work, what you learn may exceed what your client learns, allowing you to carry what you learned forward into future conversations, making your discovery even more valuable to you and your prospects.