The Gist:
More and more, sales organizations are refusing to provide their prospective clients with the help of a salesperson.
Many of the new models are based on removing the costs of sales, something that limits success in complex sales.
In professional B2B sales, human beings provide more value than automation.
The more sales organizations turn to technology to reduce the cost of interacting with a customer or client, the greater the returns for those who buck the trend and provide a human being. There is nothing wrong with using technology to manage transactions, but removing human beings does not just reduce costs—it cheapens every interaction. As you decide whether (and how) to use automation, you should consider both the nature of the communication and your overall client engagement model.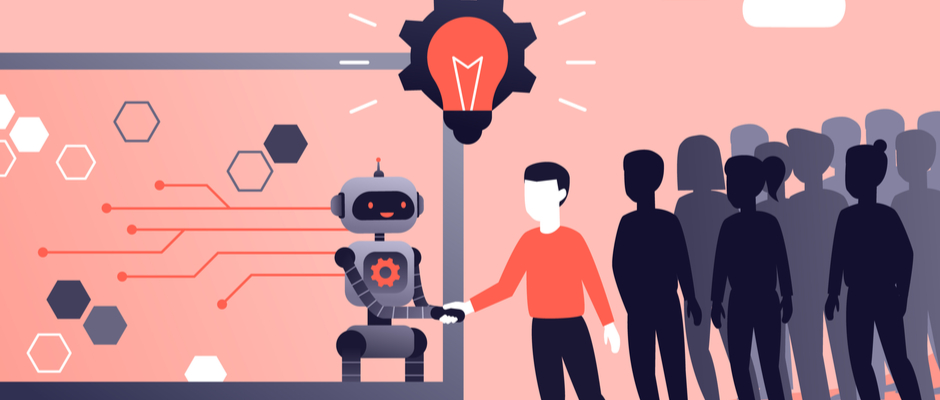 No Human Required
It is hard to say how much of my money allowed Jeff Bezos to rocket himself to the outer edge of our atmosphere, but I am certain I made a significant contribution—I am an inveterate book buyer, even though it would take me three lifetimes to read what I have now, so I'm practically on a first-name basis with every Amazon driver in the Columbus metro. I opened my Amazon account in August of 1997, and so far, I have never spoken to a human being there. The nature of my relationship with this company is purely transactional, though I am a little disappointed every time Mr. Bezos fails to send me a "Have a Pleasant Winter Solstice" card.
I receive plenty of emails from Amazon.com, of course: they inform me that a supplier will be late shipping me an out-of-print book or that the book I ordered is no longer available. No human intervention is necessary in these communications: speaking with a real person would not speed up the delivery or spontaneously generate a book that the bookstore already sold to someone else.
No more pushy sales tactics. The Lost Art of Closing shows you how to proactively lead your customer and close your sales.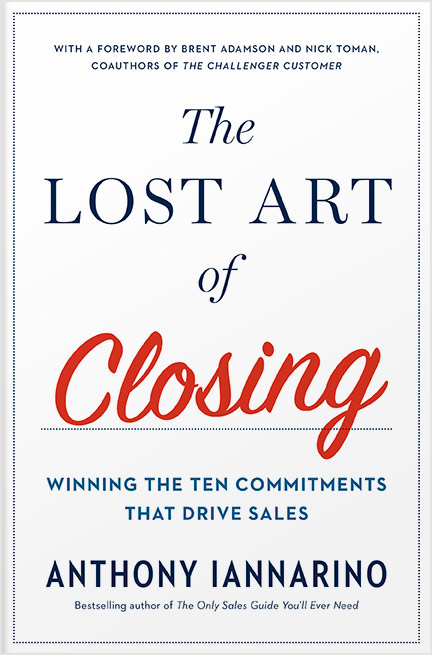 Give Me a Human Being
A few years ago, I bought a SAAS (software as a service) solution for my business. I tried to set up the software, but some of the requirements were unclear and difficult to accomplish on their system. The help files were anything but helpful, and there was no phone number or a way to schedule a meeting with a human being. I suppose I shouldn't be surprised: the company's whole business model sought to reduce their clients' customer service costs by reducing the need to include human beings.
The best I could do was use the company's decidedly wonky chat function to try and complete the installation. Invariably, the individuals I reached would type at me for a few minutes, then send me links to the very same supremely unhelpful help files that prompted me to chat in the first place. After weeks of trying, I reached out to one of their competitors, whose support model was built on human beings dedicated to making sure their clients could successfully use their program. Thirty minutes later, I was up and running.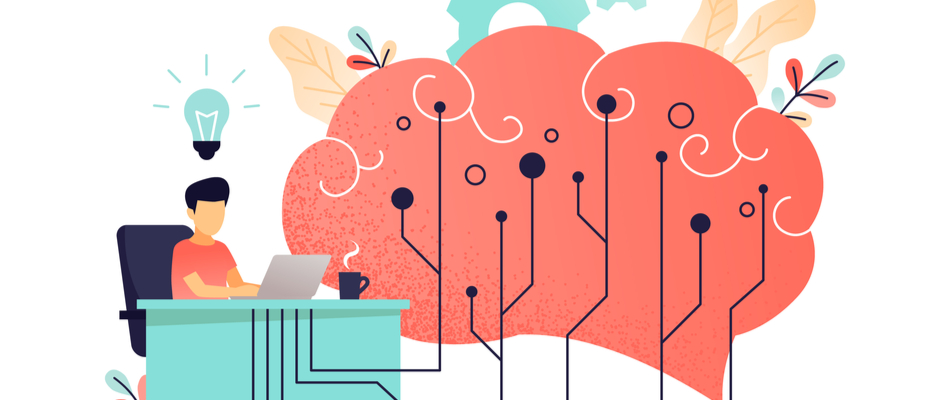 The success of the team depends on the coach's ability to bring the players together, teach, and lead. Invest time in improving with this Leadership eBook.

Why Can't I Have a Salesperson?
"Your call is very important to us. If you know your party's extension, dial it now or press 9 to search our directory."
There are a large number of simple sales—including my book orders on Amazon—that can and should be reduced to a transaction, even though adding a human to the transaction will give any company a distinct competitive advantage by providing a better client experience. But complex sales, those where the customer or client doesn't make the decision often enough to know how best to make it, and where there are consequences for poor decisions, require a human being—and as often as not, a team.
In a drive to reduce costs, many sales organizations now use an SDR to do cold outreach, limiting their role and their interactions to "qualifying" prospective clients. These sales organizations provide an experience that mostly creates negative value: no one engages with a salesperson in hopes of being qualified, making it what be the worst of all opening gambits. SDRs are capable enough to handle the first conversation with a prospect.
Instead of providing a person who can create the level of value necessary for their prospect to engage with the salesperson, gain something from the interaction, and commit to a further conversation, these companies provide a sort of trip wire. The reason the client isn't allowed to have a salesperson or a better conversation with an SDR is because it's (allegedly) too expensive to provide the client with the right human being.
SDRs expect things like paychecks, benefits, and maybe an occasional expression of gratitude or recognition—something every algorithm can do without. Outside of electricity and a software license, in fact, you don't need anything to have a fully automated sequence do cold outreach for you. Torpedo the reputation, full speed ahead! But hey, at least you'll be efficient.
Siri Is Not a Great Conversationalist
You may have noticed that the algorithmic parlor trick named Siri doesn't offer a very interesting or enlightening conversation. Most of the time, Siri is limited to answers in her library of scripts, and even then, she sometimes loses the plot. I have no doubt that the Fruit Company will continue to improve the experience, but even then, it isn't the same as interacting with a human. The more we commoditize the sales conversation, including the first attempts at communication, the more those with the chops to deliver value in early conversations are going to have a competitive advantage.
A few years ago, I spoke to a small company that did no cold outreach, believing that leads were somehow better than targets. While I was with them, two of their techs excitedly announced that two of the company's dream clients had finally filled out a form to download a lead magnet from their website, providing contact information of their own volition.
When they were done with their celebrations, I asked them if they knew who the two stakeholders were before they filled out the form. "Oh yes," they reassured me, "we've known about them for five years." Our conversation ended when I asked why someone didn't just pick up the phone and call the clients five years ago.
Do Good Work:
Use automation only in areas where value creation isn't the primary outcome.
Provide your clients with the salesperson they need, not the cheapest one available to you.
Don't contribute to the idea that all sales should be treated as transactions.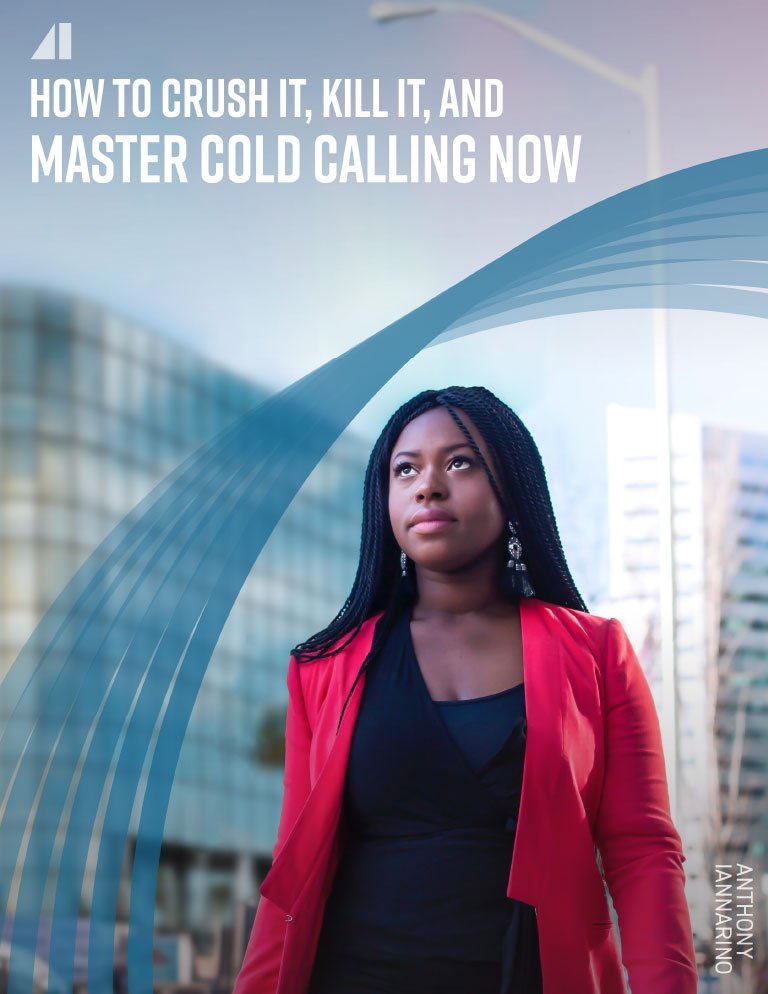 Get the Free eBook!
Want to master cold calling? Download my free eBook!
Many would have you believe that cold calling is dead, but the successful have no fear of the phone; they use it to outproduce their competitors.
Download Now