There are many reasons salespeople and sales organizations struggle to produce better results. There aren't any secrets that allow some sales organizations to perform better than their peers. Because what you need to know is already known, what you need to improve your results is already available to you.
The following five ideas are the minimum requirements for building a modern salesforce with a modern sales approach.
No Processes
I am, and always have been, process agnostic. As far as I have been able to discern, there is no perfect process for a nonlinear conversation about change and better results and a decision as to who will be the best long-term partner in producing some new and better results. You need to have some theory about what you need to do to create and capture opportunities.
When salespeople lack a framework for knowing what they need to accomplish during the separate interactions they have with their prospective clients, the lack of a roadmap often results in losing deals they might otherwise have won. Over the last decade, we've developed models about how buyers buy, giving us other ideas about how to serve our clients in the sales conversation—and an opportunity to do better work and improve our results.
The lack of strong direction on what good sales look like and how to accomplish the outcomes necessary to win big deals will result in lost deals and results that are less than they should be.
No Methodologies
Processes and methodologies are different, and you need both. Were you to examine a sales organization to look for methods, you would be lucky to find more than one or two. Without methodologies, you limit your effectiveness as a sales organization.
The most common frameworks tend to be around asking questions, even if they are limited to the idea of open-ended and closed-ended questions, a frame from a time that is long past. Rackham provided a better structure with SPIN Selling, recognizing the dramatic differences between B2C and B2B sales. Because the world of sales has changed so dramatically over the last decade, you need many more methodologies.
You need the following methodologies in B2B sales: frameworks for cold outreach, prospecting sequences, planning a sales call, creating value for your contacts and clients, a new sales approach built on compelling change, building consensus, controlling the sales process, gaining commitments, and negotiating.
There are a dozen or so competencies that are worth improving and lead to better sales results. The curriculum and the frameworks for insight-selling already exist.
No B2B Sales Training or Development
In every human endeavor, training, development, and coaching lead to better results. Those who turn in the best performance do so because they have spent a lifetime working to achieve excellence. Professional football players start their development journey in grade school or earlier. The same is true for dancers, musicians, scientists, and engineers.
When it comes to sales, we talk about coaching, even though almost no one does it, and though very few sales managers and leaders have been taught a proven methodology for coaching and developing their sales force. If it's true that too few coach, it's doubly true that almost none start with a competency model that allows them to identify and coach the areas that will enable the individuals they coach to create breakthroughs.
Mostly we hire salespeople based on their experience and leave them to their own devices, even though we believe they can improve their performance.
No Sales Culture
It's easy to recognize a sales culture from a company that has salespeople but lacks the culture. Those with a sales culture spend all of their time talking about clients, deals, and competitive strategy. They spend their time creating and capturing opportunities, and you would be hard-pressed to nudge them away from these activities.
Those without a consultative sales culture spend their time and waste their energy on things outside of sales. Instead, they act like account managers or glorified customer service reps. They are missing the underpinnings that make for a sales culture. When the client needs their invoice corrected, the sales culture rejects that work, requiring someone else, possibly someone in operations or accounting, to do that work, recognizing that tasks like invoice corrections are not opportunity creation or capture.
One of the reasons salespeople don't sell as well or as much as they could is because they are dragged into non-sales activities or allowed to spend their time on things that don't produce sales. A sales culture provides a set of shared beliefs that result in more and better sales.
No Accountability
One of the most significant problems in sales is a lack of accountability. When you work in sales, you often find that salespeople have maximum autonomy to decide what they are going to do, when they are going to do it, and how they approach their work. All of these areas are fraught with potential problems, some of which could be corrected by what you just read. Where there is maximum freedom, accountability is critical.
You need to look no further than your pipeline to see evidence that accountability is missing. The first time I sat in on a company's pipeline meeting, I was horrified. The team was going through its current opportunities, something they did every week. They did not look at the new opportunities they created or the opportunities that moved forward in the sales process.
There is every reason to review opportunities, but there are more reasons to ensure you are creating the opportunities you need to reach your goals.
Weak leaders, who don't impose accountability for both creating and capturing new opportunities, struggle to meet their numbers, and even more, they never get the best performance out of the individuals on their team. You cannot produce the results you need in sales without a culture of accountability.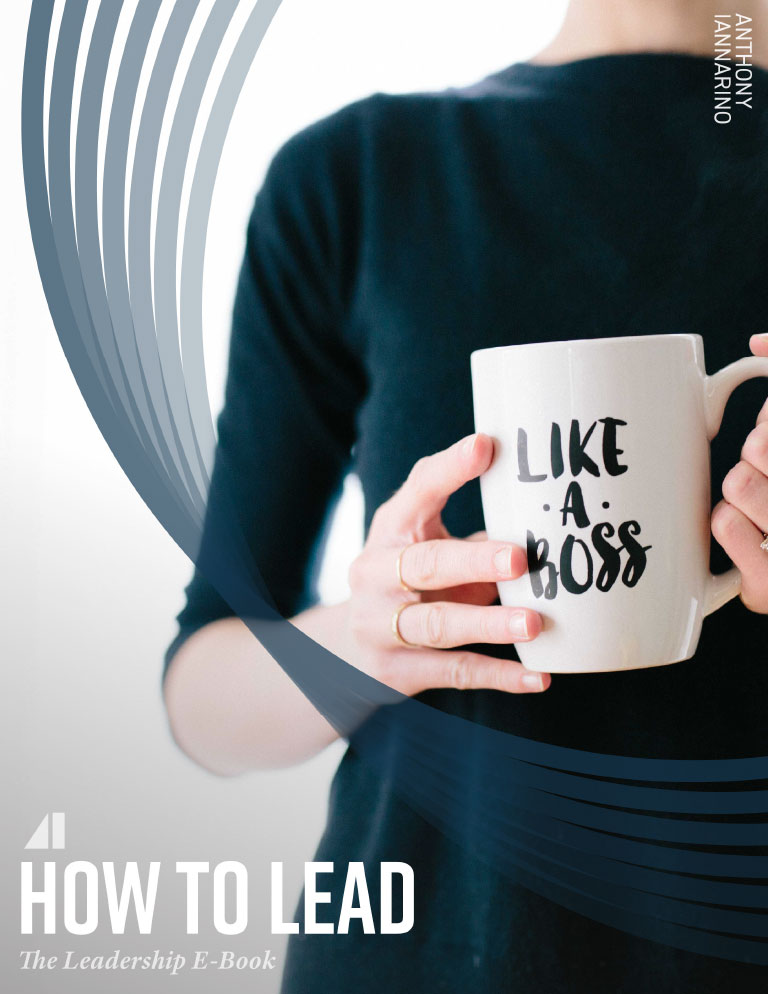 Get the Free eBook!
How to Lead: The Leadership eBook
As leaders, we're faced with decisions everyday—not all of which are easy to make. Learn how to make those tough decisions, hold yourself and your team accountable, and build a legacy with this free eBook.
Download Now