No one wants to have more meetings than is necessary. Everyone wants to avoid meetings where there is no plan and no real outcome outside of checking the box that the meeting was held. In business, and especially in sales, meetings are necessary, some of them critical to success. As a sales leader or sales manager, here are ten sales meetings vital to your success, the success of your team, and the success of your company.
Team: Goals and Strategy
Every department in business has its key performance indicators. In sales, however, the goal or the target always includes financial goals. In many companies, the sales goals are tightly aligned to the company's budget, making the goals critically important to the overall health of the business.
It is a mistake to have a meeting to share goals and the strategy for attaining them at the beginning of the year, saying nothing for the following twelve months. You create a sense of mission and accountability when you review your goals and reiterate your strategy.
Like many conversations we have in business, and in B2B sales, if you have the conversation once, it is a suggestion. The frequency of any communication is an indication of its importance.
Individual: Territory Plan Review
Targets are better than leads. You make prospecting more effective when you identify your dream clients and a theory as to why you believe there are better results available to them. You also make it easier for people to reach their goals and targets by taking stock of your existing accounts and the opportunities you should be creating with them.
You establish accountability by reviewing territory plans to ensure they are sound, that it will allow for the creation of enough net new client opportunities and growth opportunities from existing clients. If—and when—someone is struggling, it is worth revisiting their plan.
Team: Pipeline Meeting
There are some meetings you need to conduct every week, the pipeline meeting being one of them, perhaps the most important in your meeting cadence. The only way to know if your team is creating enough opportunities, the right opportunities, with the opportunities necessary for revenue, is to inspect those results weekly. You also want to ensure your opportunities are progressing towards a positive outcome.
There may not be anything worse than discovering that you are woefully behind on your goals because you have not created enough opportunities when it is too late to do anything about it.
There is always confusion about pipeline meetings and opportunity reviews, with sales managers conflating them to a single meeting they call a pipeline meeting. They are different because the outcomes are different. In a pipeline meeting, you are only assessing the health of your pipeline, not reviewing individual opportunities.
Individual: Opportunity Review
Of all the meetings you have as a sales manager or leader, the most enjoyable ones tend to be opportunity reviews, especially when the opportunity is a big, must-win, high visibility, high-value opportunity. The kind of deal that changes things for you, your rep, your company, and the client. Strategizing how to win big deals is always an enjoyable conversation, and so is troubleshooting deals, exercising our creative capacity, and coming up with novel solutions.
Equally important, however, is the fact that it's easy to believe you are going to win a deal, and having your strategy and plan challenged improves the approach to capture the opportunity by exposing any weaknesses before they cost you a deal.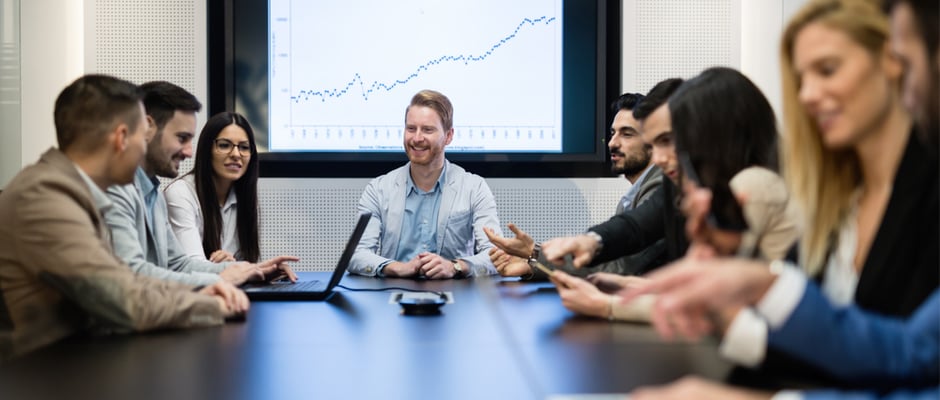 Team: Rep Lead Opportunity Review
Much of the time, reviewing opportunities with a group present and active in the conversation is a form of both coaching and training that allows you to extend the learning beyond a single individual. Assigning a salesperson to walk through their deal with the rest of the team can provide them with learning outcomes they can apply to their deals, improving their chances of winning them.
What is more helpful is letting other salespeople challenge the strategy and pursuit plan by asking questions that expose gaps. They can also confirm best practices. This practice takes the concepts and brings them to life as though they are real, live deals.
Team: Training Meeting
As a sales leader, you are responsible for teaching, training, coaching, and developing your sales force. At some cadence that makes sense for your business, b2b sales training meetings allow you to level up your sales force individually and collectively. These meetings should help you identify and improve the individual salespeople's competencies in the fundamentals of a modern sales approach to consultative B2B sales.
If your team is struggling with a particular set of objections, teaching them to resolve the underlying concerns collectively allows you to improve your entire team's ability to move deals forward effectively. The same is true for prospecting, negotiating, and even something as complicated as enhancing their business acumen.
Individual: B2B Sales Coaching
The way you ensure you get the best possible performance for each individual on your team is to coach and develop them individually, recognizing their strengths, as well as the areas where improvement would have a positive impact on their results. Your team is made up of individuals, and improving the team means improving the individuals that make up the collective.
Caring about each individual enough to see something in them that they don't yet see in themselves and helping them acquire that vision and the skills necessary to bring it life is what makes you a great leader. No one benefits from neglect or low expectations.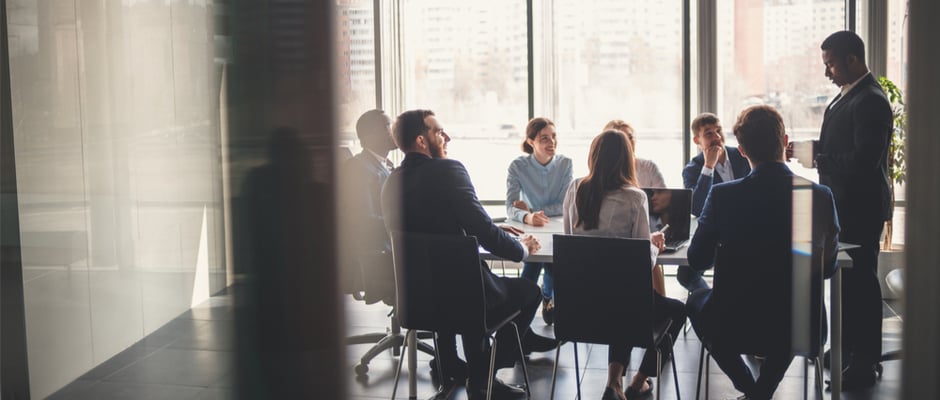 Individual: Client Meetings
As a sales leader, the best way to gauge the effectiveness of an individual salesperson is to join them in client meetings. The fastest way to recognize their strengths and the areas where they might improve is to witness them playing the game and you standing on the sidelines watching. You will be pleasantly surprised and occasionally horrified beyond anything you might have imagined, but you will learn what you need to know to help improve each individual's results.
You might also join individual client meetings as a contributor. Winning big deals sometimes requires your leadership, your assistance, and your presence.
Team: Update and Alignment
Even though you may want to keep these update meetings to a minimum, preferring to spend more time on the meetings listed above, you are going to have to update your team on the changes your company is making and the adjustments you need from them. In these meetings, you address any necessary changes your team needs to make, as well as answering their questions, making sure they understand why something is different and what you expect of them.
Keeping your team aligned with the goals, strategy, and the rest of the organization is critical to maximizing their results.
Team: Results Meetings
Meetings to review individual and team results are an opportunity to recognize both individual performance and the performance of the entire team. Recognition costs you nothing, but is invaluable to many on your team. Team results meetings also give you a chance to express your gratitude to your team and individuals with exceptional performance.
It you want better results, start with better leadership, and by communicating effectively.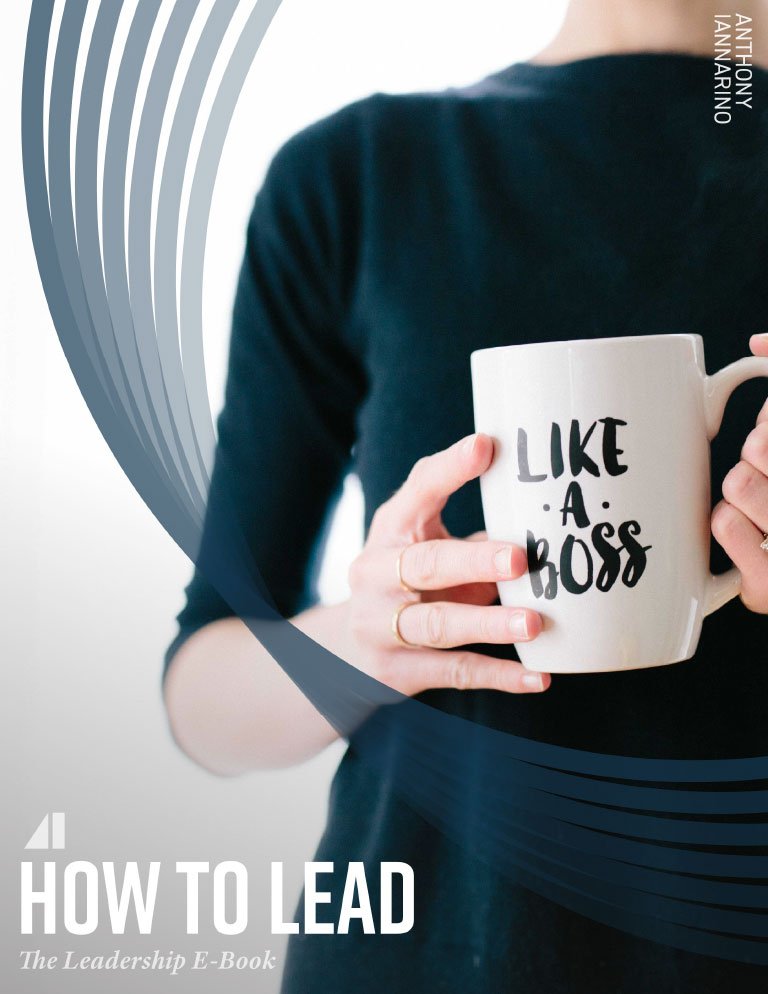 Get the Free eBook!
How to Lead: The Leadership eBook
As leaders, we're faced with decisions everyday—not all of which are easy to make. Learn how to make those tough decisions, hold yourself and your team accountable, and build a legacy with this free eBook.
Download Now