This post is intended as a public service announcement. The proliferation of sales tools that are misunderstood and misused, accompanied by horrendous and harmful beliefs about how sales works, has filled all of our inboxes to the brim. You may be shocked by just how bad the pitches are, but if you engage with some of the folks behind them—and discover that they're simply following bad advice and bad trends—hopefully, you'll forgive their folly.
If someone sent you here in response to your sales pitch, it's because they want to help you understand why your approach almost always fails to earn your clients' business. They want you to know that you are missing some of the fundamentals of selling. The terms and concepts here can help you improve your results, if you are willing to do the work.
Start Targeting
Not everyone is a prospect. In fact, the vast majority of people and companies have no need or desire to buy what you sell. Your heart is in the right place, and none of us doubt your intentions are good. But right now you're using what we call a "spray and pray" approach to sales. Spraying means you pitch to everyone, for no other reason than that they have eyes, ears, and a beating heart. And praying means that short of divine intervention, you're not likely to succeed. (Can you imagine what God's inbox must look like?) Like the Supreme Court, though, God ruled against this approach long ago.
You don't see a lot of lions practicing vegetarianism. You might improve their overall cardiovascular health and their digestion by persuading them to eat a side salad with their impala steaks, but saving lions from Lipitor just isn't a viable sales strategy. However, the impalas may well buy your wall-building service to protect them from hungry lions, even if the fastest and healthiest impala give it a pass.
Targeting means that you pursue people or companies that can benefit from what you sell. The better you can detect and interpret factors that indicate that a person or company have a need for what you sell—or continually struggle in some area—the better you will do in sales. You don't want to waste your time, and you should endeavor not to waste other people's time, given that it's their most valuable and limited resource.
Stop the Straight Pitch
When you straight pitch someone, i.e. try to sell them your product immediately, you won't win many meetings. The problem is not your product, but that most people you pitch will be far behind you in the sales conversation. It might help to find a diagram of the "buyer's journey." If you haven't targeted your audience well, then the straight pitch will do even more harm to your chances of a sale.No more pushy sales tactics. The Lost Art of Closing shows you how to proactively lead your customer and close your sales.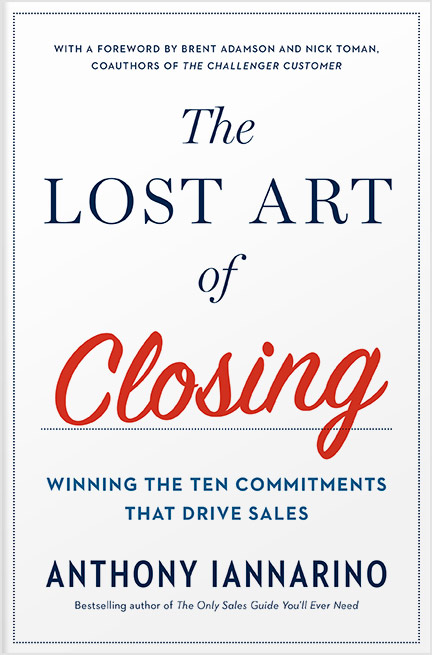 One way to improve your results is to adopt a principle of creating value before trying to capture value: try to provide your potential clients and partners with something they will find useful, even if they never buy from you. Maybe you have a tool that helps people understand why they struggle to get a certain result and what they need to do to improve their results. Maybe you can ask them what they do and offer to introduce them to someone you know who might be able to help them, or to someone who might be a prospective client for them. You can earn reciprocity by going first.
Stop Emailing the Same Email
Each day, a grotesque number of emails and InMails find their way to your inbox, many of them fully automated. These campaigns employ a brute strength approach designed to cause you to take action. One of the surefire ways to identify these emails is by the bots' propensity to include the first email beneath the second email, the second beneath the third email, and the forty-seventh email directly below number forty-eight. It's like a giant sweater that someone keeps knitting and knitting and knitting.
When what you send looks remarkably similar to the hundreds of emails your prospect just deleted, you make that outcome unlikely. In a world full of spammers, be a value creator. First, put in the work to target your dream clients and create something valuable that is worth their time. Then pick up the phone—yes, that glowing computer in your pocket can make calls—and talk to them, or leave a voicemail, or even send an email or a LinkedIn message. The point is to nurture the relationships you want and need.
Prospecting is generally an unforgiving sport. Those who try to make it easy or believe it is nothing more than a numbers game find that selling is a tough racket, and more often than not they move on to something besides professional sales. If you want to play the game, start by learning the rules.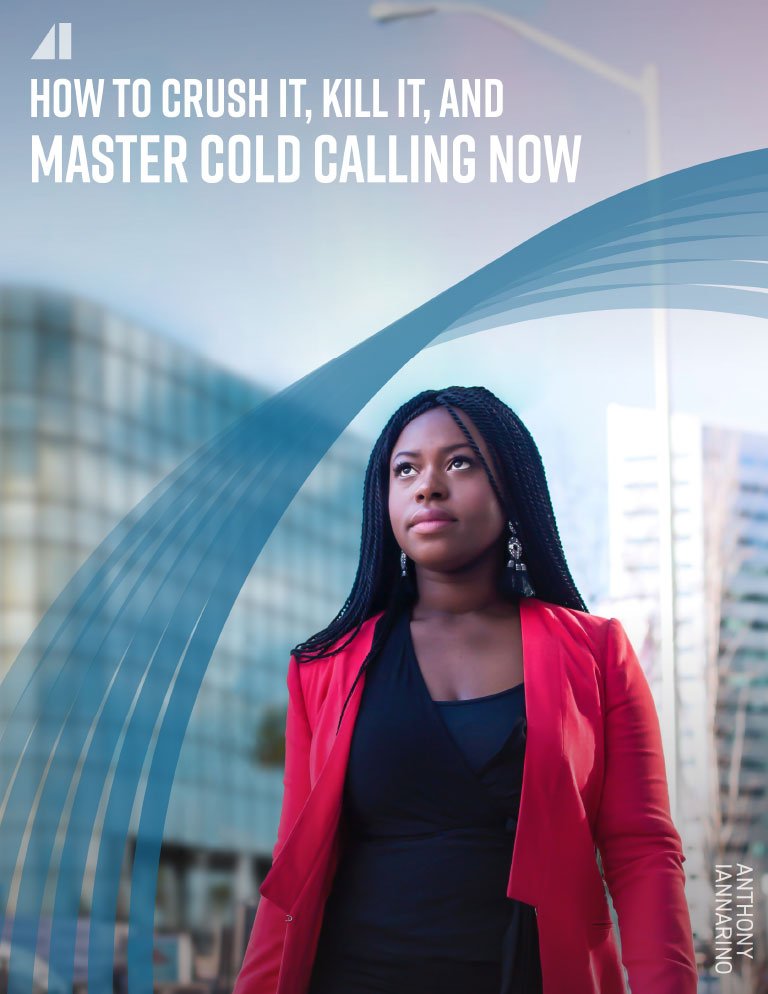 Get the Free eBook!
Want to master cold calling? Download my free eBook!
Many would have you believe that cold calling is dead, but the successful have no fear of the phone; they use it to outproduce their competitors.
Download Now