Selling is a conversation, albeit a complex, sometimes difficult one. There are a lot of different ways you can fail throughout the conversation. Here are 11 ways you can fail during the sales conversation.
1. Failure to Convey Value
One of the first ways you can fail in sales is not being able to create value for your client. There are two tests here. First, if you want a meeting, you have to convey the value you will create during the meeting you are asking your client to grant you.
Second, you have to make that first meeting meaningful by creating the kind of value that causes your client to believe they should have had to pay for that meeting. The most common way to fail in the sales conversation is for that conversation to be unworthy of your client's time.
2. Failure to Be Other-Oriented
There is no doubt that you work for a great company with great clients and excellent solutions. No one doubts your company's competency in the space. But the more time you spend talking about your company, the less time you leave for a conversation about your client and their business.
Like the salesperson who showed up to a meeting with ninety-six slides for a 90-minute meeting, he finished with five minutes to spare, only to have the clients tell him they were out of time, and that there would be no questions. Naturally, he lost the deal, but he went down in a blaze of glory!
The failure to be other-oriented is a way to lose before you ever really get started. Your client wants you to pay attention to them, to understand who they are, what they need, and how you can help them.
3. Failure of Confidence
Of all the things that might cause a failure in the sales conversation, you can put a lack of confidence somewhere near the top of the list. If you are convinced that you belong in the room with your executive-level contact, they won't either. If you don't believe that you should be the one doling out the advice, whatever you offer isn't going to resonate with your contact.
The failure to project your confidence that you know what you need to know, that your advice is the right counsel for your client and that following your direction is the safest and most direct path to better results, you're not likely to succeed.
4. Failure to Share Insights
You can no longer be a know-nothing in sales. The fact that you know all about your product is nice, but it isn't necessary to succeed in sales. Without real insight, the ability to help your dream client make sense of their world, and provide the context they need to make good decisions is necessary. Now you need insight for consultative sales.
Your failure to share insights means that you are going to fail the relevance test. Why does your dream client need to meet with you if you don't know something they don't know? How does anyone benefit from a conversation where they don't learn, where new choices aren't shared, and where they are left no better off than before the meeting?
5. Failure to Control the Process
This one is worth a whole book. A failure to control the process almost always causes you problems all along the sales conversation. The inability—or unwillingness—to help your client make and keep the commitments that will help them get the better results they want will find you without a commitment to the next step. It will also result in a client who skips conversations and makes poor decisions that later hurt their results.
The more you fail to control the conversation, helping your client with their process, the less likely you are to win their business, especially if you are competing or working to displace a competitor.
6. Failure to Recognize Real Obstacles
You shouldn't go for that "all buyers are liars" nonsense, but you do have to recognize that human beings aren't always going to be candid with you about what's broken. Many of them will prefer not to bring up subjects that might be embarrassing or one's that might make others uncomfortable. In your search for what's true, you will have to work hard to identify the real obstacle to better results—even when your client pretends there is not an elephant sitting on their chest.
You cannot solve a problem you don't recognize. Maybe it's a lack of will from leadership. Maybe it's a political issue that no one dares to bring up. Or, perhaps, it's some issues that no one has heretofore been willing to address.
You can fail by pretending the presenting problem is the real problem.
7. Failure to Address Real Obstacles
Because you are in B2B sales, some things are true for you. One of them is that you have sold clients who didn't address the obstacle to better results after buying what you sold them. Because neither of you dealt directly with the real obstacle to better results, the obstacle remained—as did your dream client's poor results.
You fail your client when you don't help them address the real obstacles to change. Winning their business only to lose it because you can't produce the result due to some barrier is the same as not winning their business.
8. Failure to Acquire Consensus
You will have contacts who will tell you that they are going to decide whether or not to buy what you are selling. As a consultative B2B salesperson, especially one engaged in a complex sale, you should assume that this is not true. You should also believe that by not bringing in other stakeholders, and an executive or two, your deal is going nowhere, and neither are you.
One major way to fail in the sales process is to work with a single stakeholder, believing that the one person who will speak to you is all that is necessary to win your dream client's business.
9. Failure to Confirm the Investment
Why do we wait to talk about money until we hand the client a proposal? Why do we wait to discuss the investment to make sure it is tracking with what your client believes is necessary to the new outcomes you are helping them pursue? Do you believe it benefits you or your client to surprise them with the number at the end?
A failure to talk about money early ensures you will have to talk about it later in the sales conversation, especially when your high price is sitting next to your competition's much lower price—without you having done the work to justify the delta between the two.
10. Failure to Resolve Concerns
You have contacts who are not going to tell you directly that they have concerns. Some are not going to want to embarrass you, and others are not going to want you to argue some point that they believe is already a showstopper. Since you are the one responsible for resolving the concern, it's your job to elicit them.
When you leave concerns unaddressed, you make it more likely you will lose a deal you might have been able to win had you asked about concerns and had a chance to resolve them.
11. Failure to Address Competitive Threats
When you are competing, you need to address any threats as soon as you recognize them. When your competitor has a lower price, addressing that early gives you time to justify the difference in your price. When they are larger and sure to use their size an advantage, you need to position yourself as boutique.
Winning big deals means doing what is necessary, not what is easy or convenient. You don't want to fail because of what you didn't do but might have done—had you known to do so.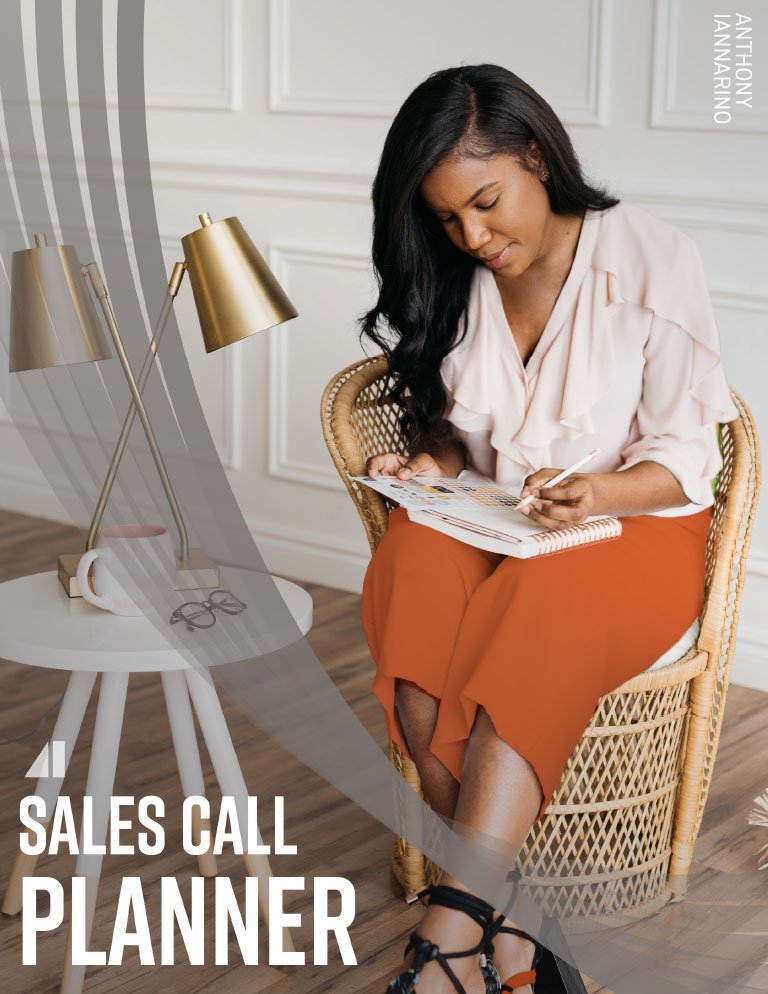 Get the Free eBook!
Sales Call Planner Guide
Your dream client expects you to know how to help them and what that process should look like. Execute your best sales calls with this free sales call planner!
Download Now