The Gist:
We worry too much about our competition because we believe external factors are going to decide the contest.
The contest you are engaged in is not about anything external, including your company and your solution. It's about who creates the most value for their prospective client.
Winning means increasing your client's perception of the value you create.
To sell effectively, one of the primary outcomes you need to create is a preference to buy from you. In competitive markets, it's easy to worry about your competition until you recognize that the real contest you are engaged in has very little to do with the size of your company or the details of your solution—and everything to do with your ability to create value for your clients. In short, winning means being more helpful than your competitors.
To make this concept clear, we need to define the word "helpful" as it pertains to the client's decisions. It's good that you are known, liked, and trusted, but without the business acumen and situational knowledge necessary to help your contacts make a good decision for their business, your sales conversation will not create enough value to create a preference to buy from you. Here are eight ways to boost your value to your clients.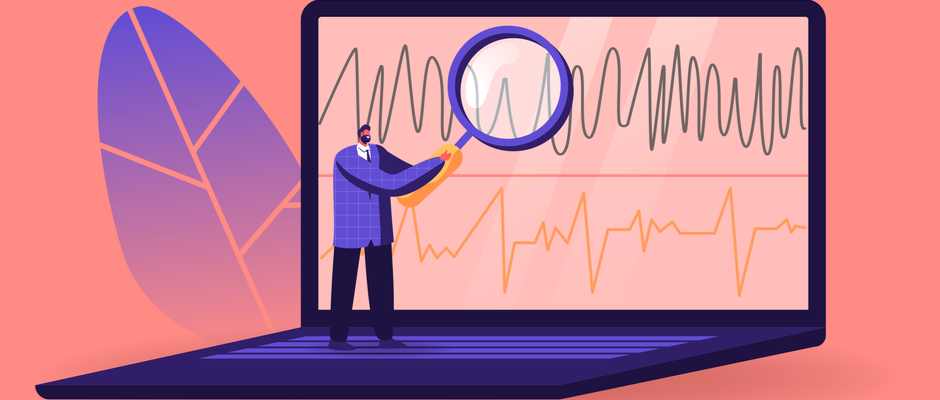 8 Ways to Increase the Perception of Value
Providing Insights: First and foremost, provide your clients with new insights and an upgraded perspective. The greater your ability to help your clients better understand their world and the nature of their challenges, the more valuable you are to them. It's like giving a pair of glasses to a person who doesn't know they need glasses, even though their sight has degraded over time.
Presence: In a world increasingly torn between the transactional and the high-value, your willingness to show up and spend time with your contacts demonstrates caring and interest. Not showing up indicates the opposite. The power you find in "presence" is older and deeper than you can imagine—often even stronger than insight.
Other-Orientation: One reason to avoid outdated and self-oriented approaches to sales is because they generally prioritize your company and your solution, or at least move the conversation rapid-fire to those topics. Your role as a consultative salesperson requires you to sit on the same side of the table as your client, so you are both looking at the same problem, challenge, or opportunity. The more you focus on your contacts and their needs, the more value they will perceive.
Facilitating Decisions: What makes a sales meeting high-value from your client's view is a conversation around the many decisions they need to make to move their business forward. You're able to help your clients by providing them with the factors they need to consider when considering a change, how best to weigh those factors, and the trade-offs they need to consider when making a significant change.No more pushy sales tactics. The Lost Art of Closing shows you how to proactively lead your customer and close your sales.
Enabling the Buyer's Journey: The idea here is that you are a Sherpa, the person responsible for helping guide your client up the mountain. Because you have covered this terrain many times, your experience is valuable to your contacts. One area where you are almost certain to have greater insight is "how to buy," including enabling conversations around consensus and commitments. These conversations prevent your contacts from making poor decisions—including losing a golden opportunity to act.
A Focus on the Strategic: The level of value you create for a client is a variable in how they perceive you. Level 1 is the value of your product, Level 2 is the experience of working with your company, Level 3 is your ability to provide a solution, and at the highest end of this continuum, Level 4 is your ability to help enable a strategic outcome. The more you enable a strategic outcome, the greater the perception of value. But remember, different stakeholders need different levels of value—your end users, for example, will care deeply about your product but have little use for a conversation about strategic outcomes.
The Right Solution: You want to sell your solution, but your client wants you to sell them their solution, the customized solution that they need. The reason discovery is increasingly a collaboration is that your clients need you to help them with something that they can execute. When you can adjust your solution to make it the best choice for all the stakeholders, your ability to do so is perceived as valuable.
Certainty: One reason your prospective clients don't move forward with the change they need to make is because they lack certainty. The greater the uncertainty, the easier it is to avoid change: when you are uncertain it's easy to do nothing, believing that at least you won't make things worse. The "why us" approach to selling suggests that your client needs to know more about your company to be certain. While that knowledge may help, your contacts are often more concerned that they will fail.
The success of the team depends on the coach's ability to bring the players together, teach, and lead. Invest time in improving with this Leadership eBook.

Most of the time in B2B sales, you are engaged in a competition. While a lot of people believe the contest pits their company and their solution against a competitor's company and solution, the real contest is between the salespeople, and that contest is determined by who creates the most value for the prospective client. The greater the value you create, the greater preference you create to buy from you, something that is even more important for long-term initiatives.
Too many sales processes and methodologies don't focus on creating value for the client in the sales conversation, focusing instead on closing gates between stages and checking boxes that indicate that some outcome was obtained. But sales is more art than science: a cross between a performance and a puzzle. Solving that puzzle requires that you uncover what you need to do to create value for your contacts through your conversations.
Do Good Work:
What do you do on sales calls that may be subtracting from the perception of your value?
What are the primary strategies you can use to create value for your prospective clients?
What new strategies would allow you to create so much value that you have little risk of losing to a competitor?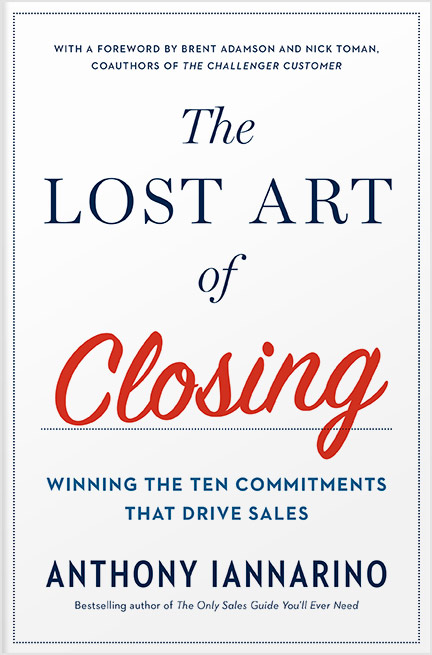 Essential Reading!
Get my 2nd book: The Lost Art of Closing
"In The Lost Art of Closing, Anthony proves that the final commitment can actually be one of the easiest parts of the sales process—if you've set it up properly with other commitments that have to happen long before the close. The key is to lead customers through a series of necessary steps designed to prevent a purchase stall."
Buy Now