The sales industry is shifting. In 2007 it took an average of around four calls to reach a prospect. Today, it takes eight. Social selling dominates sales think pieces, and email seems to struggle more each year.
Do you know how to improve sales performance in this ever-shifting landscape?
When your sales reps aren't meeting targets, everyone is frustrated. Your team is frustrated to be missing goals. Your leadership is frustrated at stagnant figures. You're frustrated with the challenges of leading a team through a difficult market. How can you overcome this and start crushing your KPIs again?
If your team is struggling to meet targets, you're not alone. You can improve sales performance in six simple steps. In this post, I'll walk you through each step and show you how to implement it in your organization.
How To Improve Sales Performance: Trends in Sales
The environment you're selling in isn't staying the same—your approach to sales has to evolve alongside it. If you're using legacy approaches in the modern age, you'll run into the following challenges, from HubSpot's Not Another State of Marketing Report:
71% of buyers don't want to talk to reps.
Only 29% of buyers want to talk to reps to learn more about products.
59% buyers prefer to do their own research because sales reps "push a sales agenda" rather than helping them.
To avoid driving prospects away with these legacy tactics, you need to know what buyers actually want in the current market. Some of the sales trends you need to be aware of in 2023 and beyond include:
Multi-channel communication
Sales automation
With these trends in mind, let's take a look at my six-step process for improving sales performance on your team.
1. Examining Your Hiring Processes
The first step to improving sales performance is to make sure you have the right salespeople in your organization. To ensure that's the case, you need to examine your hiring processes.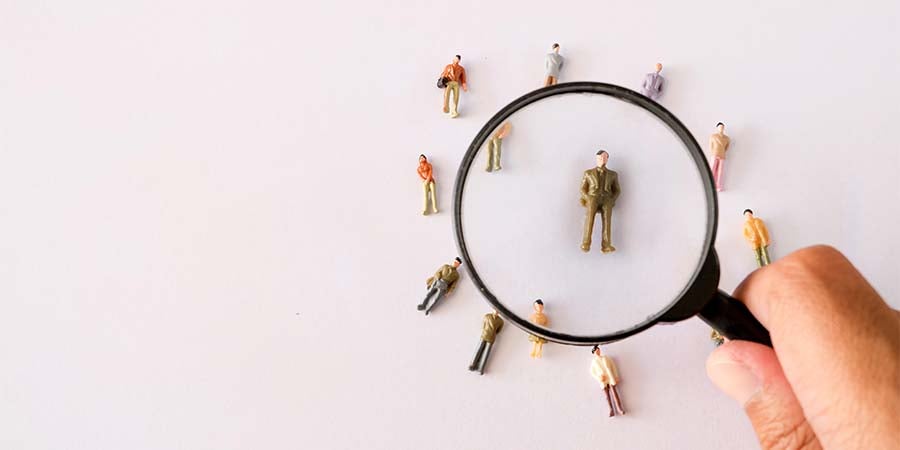 Your best bet is to hire people with the mindset and traits that make a great salesperson. It's possible to train a mindset, but it's much easier to bring in someone who already has a winning mentality than it is to bring in someone without that same drive.
Related to hiring, you should also examine your onboarding processes at this stage. What does it look like when you onboard a new sales rep?
Consider the order you provide onboarding content, the lag time between a rep's start date ad their first cold call, and the ramp-up time for a new rep in general. You need to get great people in the door and get them on the phone fast for your team to be successful.
2. Invest in the Right Tools
Investing in the right people is a great start, but next, you need to ensure you're investing in the right tools.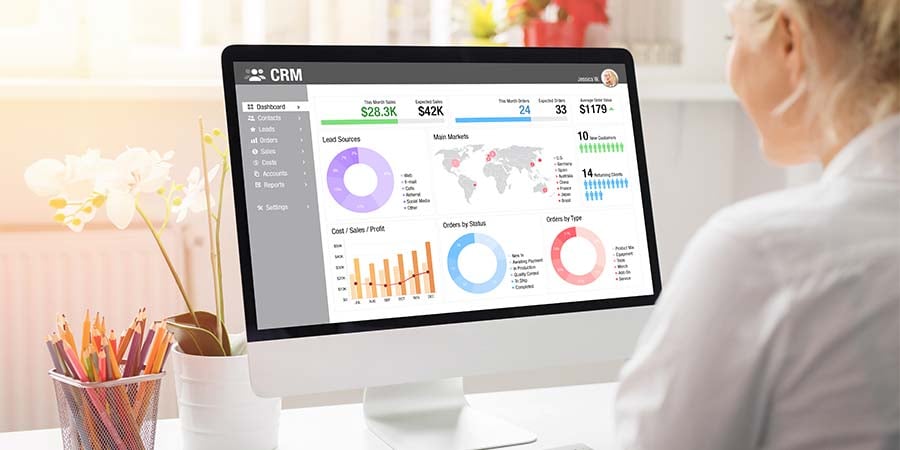 On average, sales reps only spend around 34% of the time on administrative work. Much of the time that would be better-used selling is used to research their contacts and seeking out contact info. When you invest in sales automation tools, you can give reps back that time and enable them to sell more effectively. The tool will pay for itself in the time your reps get back to sell.
As artificial intelligence moves into the forefront, you can automatically utilize tools to add information to your CRM tool. For example, HubSpot can automatically pull in a lot of data with an email address, saving your reps time and giving them more energy and space to focus on the human side of selling.
3. Establish Clear Processes and Communication Channels
Step three to improving your team's performance is to ensure you establish clear processes and set up strong communication channels. First, implement an appropriate sales structure and ensure your entire team is aware of it.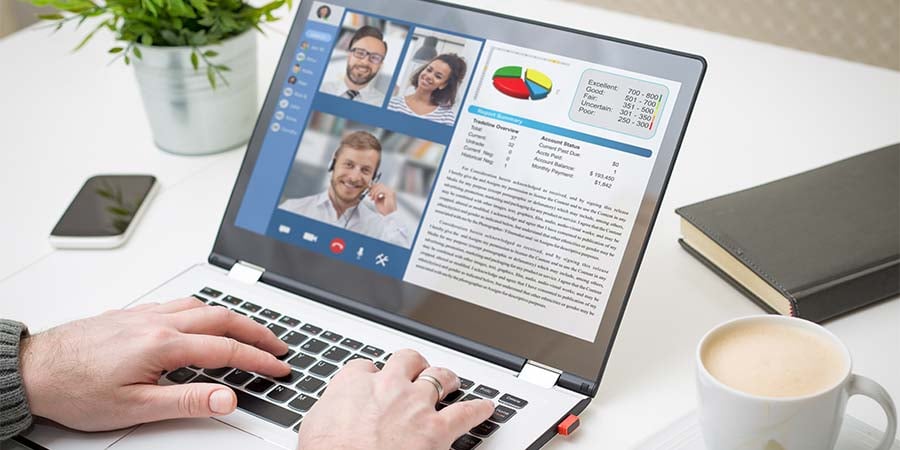 You will also want to examine your structure and sales plans regularly, allowing you to refresh and recalibrate as needed to keep up with changing markets and client demands.
In addition to your processes and plans, you need to keep lines of communication open and accessible to all team members. Utilize a communication tool like Slack or email, and ensure that all team members are marking data appropriately within your CRM tool.
Lastly, consider setting up a coaching program. Sales coaching has a number of benefits, including fostering solid relationships and improving individual rep performance, which can contribute to overall team success.
4. Engage in Regular Sales Training
The best way to improve sales performances as a team is to level-up your skills and arm yourself with the confidence and language you need to advance every sale. The best way to achieve that is through sales training.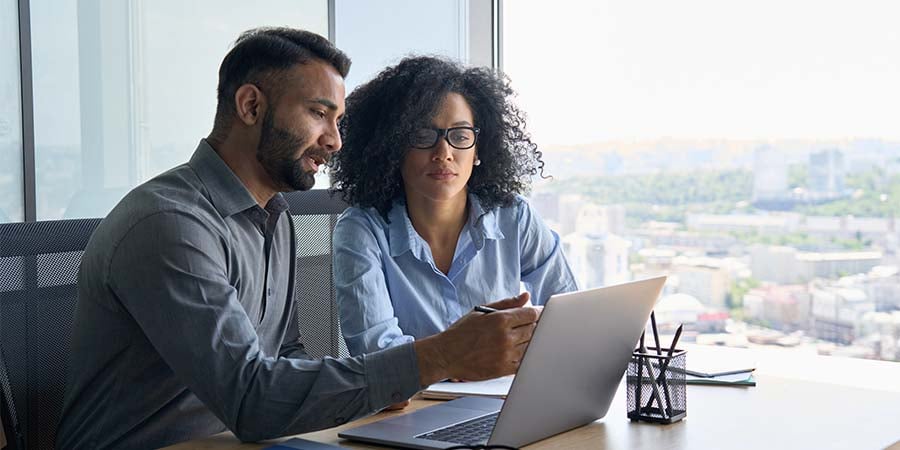 It's important to note, however, that sales training is not a "one-and-done" approach to performance improvement. A single presentation or training seminar can't create a real mindset shift for your team.. Instead, you should regularly engage in modern sales training, consistently exposing your team to new approaches and techniques.
Choose a sales training program that takes a modern approach to sales, customizes their approach to your team's needs, and creates a cultural change in your organization.
My Sales Accelerator offers all these features and more. To learn more about how the Sales Accelerator can help your team start crushing your targets, get in touch with my team today!
5. Set Clear Objectives
This one is pretty simple. Your team can't reach a goal or objective if they don't know what it is they're striving to hit. Once you have the right team and have armed them with the tools and training they need to succeed, set goals and watch them thrive.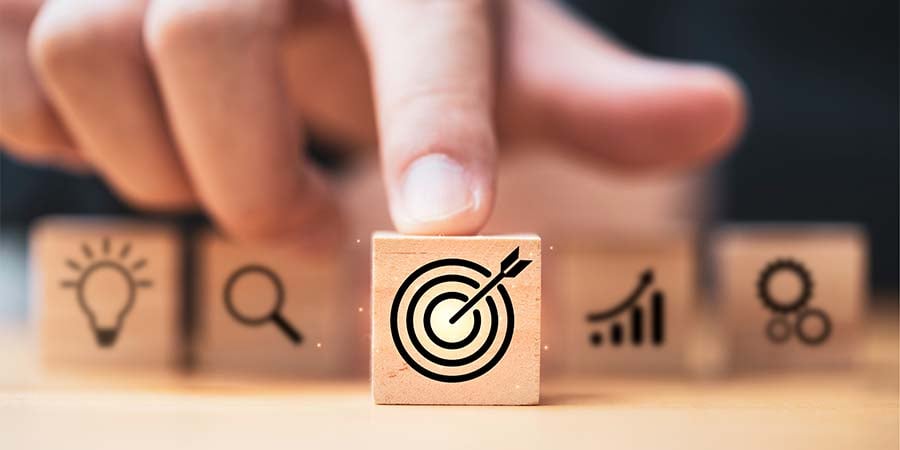 Setting clear objectives can motivate a team of people with a winning mentality. For maximum effect, you'll want to give your team access to view your team-wide missions and goals—and your current progress toward them.
You may also want to explore giving each rep individual goals and targets to help them see where their efforts fit into the bigger picture of the team as a whole.
6. Track and Measure Performance
You set your targets… now you need to ensure you're hitting them. Set KPIs for performance and measure your progress toward them. Share these numbers with your team at regular intervals.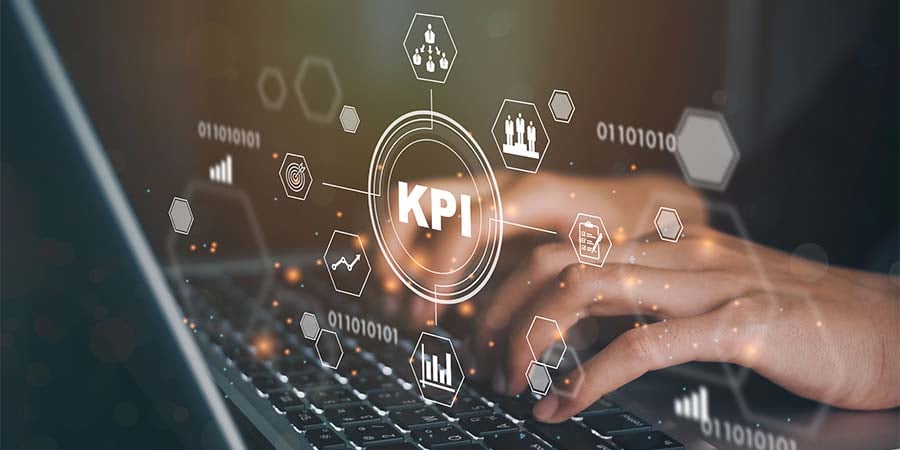 You may also choose to gamify some aspects of the sales experience for your team. Give prizes to the rep who makes the most cold calls in a month, or who has the shortest time-to-close figures.
You will also use the data you track in this step to make decisions for your team. Your performance data can dictate restructuring or reassigning of territories, your next training initiatives, and more.
The Secret of How To Improve Sales Performance
When sales performance is sluggish, it's often not an activity problem but an effectiveness problem. If your sales tactics aren't as effective as you'd like them to be, following this six-step process can help you identify your challenges and take concrete steps to counter them.
Your team will need adequate tools at every stage of the sales process to succeed. One of the most vital stages of the sales process to nail is prospecting. If your team needs a playbook for effective prospecting, check out my Prospecting Playbook.
The Prospecting Playbook can help you and your team find your dream clients, effectively prepare for meetings, and make a case for change. Request access to the Prospecting Playbook today to improve sales performance and double your dream client meetings with ease.