Happy Birthday to your sales opportunity on its fifth birthday. It's been amazing to watch you share a picture of your opportunity every month for sixty months, but if I can be honest, the poor thing hasn't matured at all during this time. Now it has fallen so far behind its peers and is going to have a terrible time catching up. Even though it may seem harsh, you are to blame for its arrested development. While all the other salespeople were working on developing their opportunities, you neglected yours.
I remember the day you announced that you had created a brand new opportunity. You were beaming, satisfied that you finally created the opportunity you had long dreamed about. You carefully documented the opportunity in the CRM, typing in the highest revenue number of your time in sales, a number greater than any deal before or since that day. Some of your peers were jealous, having never seen such a great opportunity. They all wanted to know how exactly you managed to accomplish such a rare feat.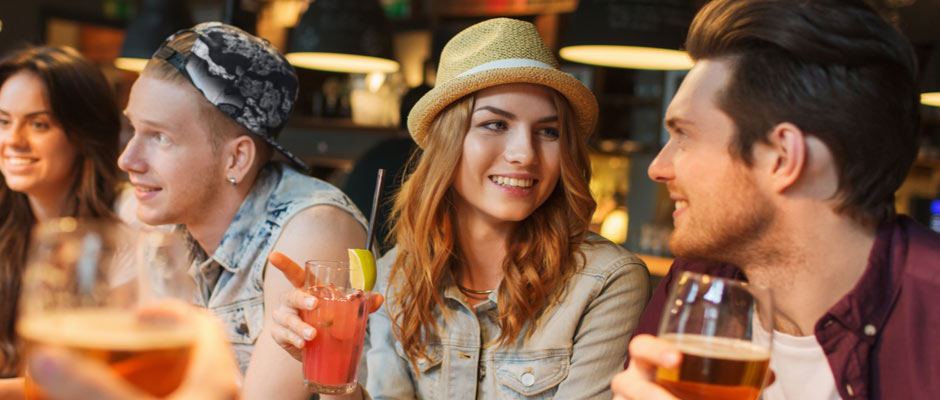 How I Met Your Mother
Your notes on the first meeting tell the story of how you booked the first meeting with your client. It was love at first sight. You had amazing rapport with the decision maker, and it was clear they loved you. Talking to your contact was like talking to your best friend. Your main contact was impressed by the success of our company and our founder's origin story, one that will eventually become a Marvel movie, or at least be streamed on Netflix with Mark Wahlberg as the CEO. Well, it's either Wahlberg or Nicolas Cage.
As the conversation continued, your notes suggest that your contact was impressed by all the well-recognized companies that we call clients, but your decision maker didn't say much about the logos. You got the feeling that your contact started to withdraw a bit. Undeterred, you did exactly what you have been taught and trained to do, sharing how our solution is different than our competitor's, and how it solves our client's problems better than anything else on the market. Your contact nodded, indicating they understood how valuable our solution is and how it going to improve their results.
You must have been thrilled when your client lit up when you asked them a question, after suffering through what sounded like a horrible droning sound as you filibustered, incessantly talking without taking a breath, and leaving no room for your contact to speak. Your contact tried to ask questions, and you answered all of them, continually bringing back to our solution. You had all the right answers, and you made sure your client knew that you believe that our solution is right for them.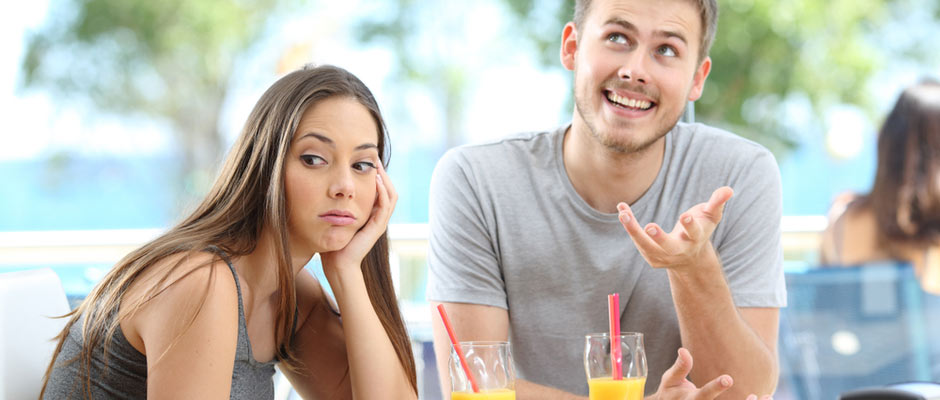 A Bad First Date Ends Badly
At the end of the meeting, your contact thanked you for sharing all the information you provided and the time you spent with them. Your contact also said they were impressed by you, our company, and our solution. They said "It was impressive," before they asked you to call them back in the following week to schedule another meeting. It's now been close to two hundred and fifty weeks without any contact.
It seems to me that the opportunity you created was not created with your prospective client. You called three times in the following week, but each time you had to leave a message. You sent five emails, and your contact didn't respond to any of your begging and pleading for help with your new opportunity, telling them you cannot develop the opportunity by yourself, and that you need their help. Because you didn't want to seem desperate, you didn't follow up again for two weeks, trying everything possible to get them to reengage, but still, there was no communication.
As time passed, your opportunity grew older, never developing, never getting the attention it needed or deserved. Even though you loved your opportunity, your prospective client did not. The decision maker decided that they were not willing to develop this opportunity with you. They didn't see a future with you or your opportunity. Instead, they bought from one of our competitors, one that was more helpful, someone they could see themselves working with for a long time into the future.
While all the other opportunities passed through the first meeting to the second meeting, your opportunity never made it past discovery. Imagine how your opportunity has felt watching all of their peers make it through all the stages of the sales conversation and ending up with a signed contract while it languished in your pipeline. You abandoned your opportunity and moved on to other opportunities spending your time with them, and helping them mature into deals without any concern for the opportunity that is still sitting in your pipeline today, having never been touched or updated since you entered it in the CRM.
Integrity Rules
Today, I regret to inform you that, on its fifth birthday, your opportunity is being removed from your pipeline. You are no longer going to be able to count the revenue as part of your plan to reach your goals. In the future, no deal will be allowed to remain in the pipeline more than two times the average deal cycle, and then only if there is a consistent effort on the client's side and continual progress.
While you may believe this is a criticism of the salesperson, and in some ways it is, but the real indictment is the sales manager that allows non-opportunities to provide the false confidence that causes sales organizations to miss their goals and targets.
You don't have to give up on a difficult-to-win client. Instead, you can move the non-opportunity back a stage or return it to a status that suggests you still need to create an opportunity.